Zelenskyy: "Mothers of Russian soldiers" should see graphic photos outside the kyiv region
Ukrainian President Volodymyr Zelenskyy reacted on Sunday to the horrors revealed by gruesome photos and videos of the kyiv region under attack by Russian troops.
"Mothers of Russian soldiers should see this. See what bastards you raised," Zelenskyy posted on his Telegram channel. "Murderers, looters, butchers."
Some of the graphic scenes the president was referring to are shown below.
Such photos and videos came out of towns like Bucha and the Kyiv suburbs of Irpin and Hostomel, which Zelenskyy's adviser Oleksiy Arestovych said looked like a "scene from a horror movie".
Ukrainian troops discovered brutalized bodies and widespread destruction in the area outside the capital. Authorities said they were documenting evidence as the Ukrainian military reclaimed territory and Russian soldiers withdrew to focus on targeting fuel and ammunition supplies in southern and eastern Ukraine. .
Graphic photos from Bucha showed bodies in the streets, some who Associated Press reporters in the area said had their hands tied behind their backs and had been killed at what appeared to be close range. Other bodies were found wrapped in plastic, bound with duct tape and thrown into a ditch. Arestovitch said some civilians were shot in the head and some bodies showed signs of torture, rape and burns.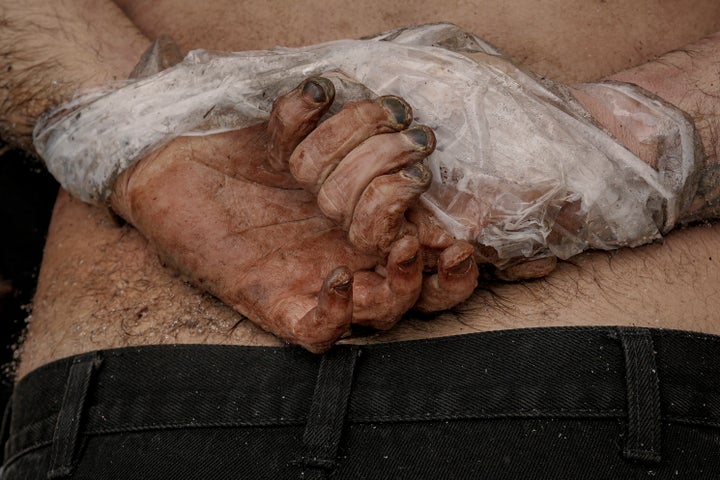 Zelenskyy also criticized NATO on Sunday for not inviting Ukraine to membership talks in 2008. At the alliance's summit that year in Bucharest, Romania, members invited Albania and Croatia at NATO membership talks.
"Many years of hard work on the Membership Action Plan have paid off," the NATO Secretary General said at the summit. "Thanks to your hard work, the Allies can be sure that your admission to the Alliance will strengthen NATO."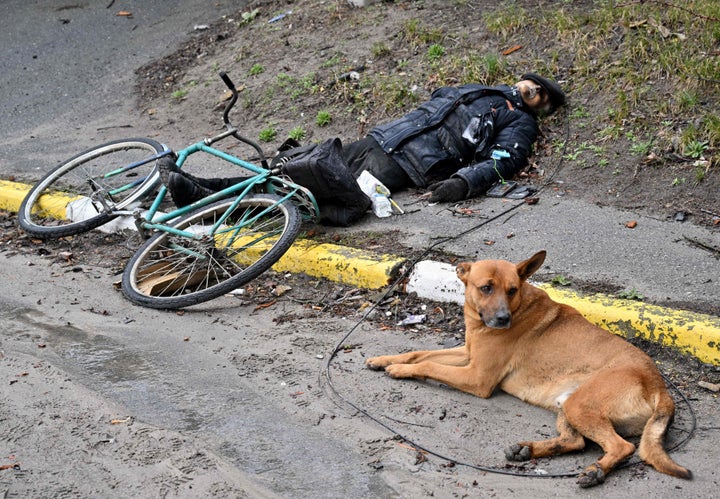 The alliance was also tasked with deciding whether or not to grant MAP status to Georgia and Ukraine. Neither nation was given such status, and they were left with an open-ended promise of possible potential membership.
"Bucharest, NATO Summit Declaration. April 3, 14 years ago. There was a chance to prevent, so that Russia would not come," Zelenskyy wrote in the same Telegram post on Sunday. "Bucha, Kyiv region. Now. Russia came.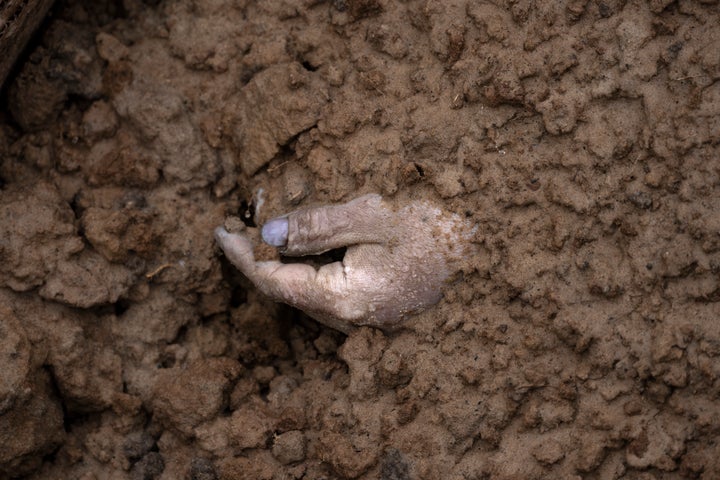 US Secretary of State Antony Blinken was asked Sunday about the prospect of guaranteeing security to Ukraine if the country pledged neutrality as part of a negotiation with Russia to end the war.
"It all depends on the Ukrainians, that is, if they negotiate something that meets their needs, that preserves their sovereignty, their independence, we will support it," Blinken told "State of the World". CNN's 'Union'. "And we are not going to be less Ukrainian than the Ukrainians. We are not going to be more Ukrainians than Ukrainians. So it's first and foremost up to them, to their elected officials, to President Zelensky.
"Looking ahead, we and our allies and partners will want to make sure that we do everything in our power to ensure that this does not happen again and that Ukraine has the means to defend itself, to deter the 'Russian aggression. ," he continued. "So we will look at everything we can do to back up that kind of result."



huffpost
Not all news on the site expresses the point of view of the site, but we transmit this news automatically and translate it through programmatic technology on the site and not from a human editor.