Will Greenwood: Steve Borthwick can put England in better position at World Cup after Six Nations battles | Rugby Union News
England led Ireland 6-0 early on before a controversial first-half red card for Freddie Steward proved decisive, with the hosts trailing 29-16 winners; Will Greenwood: 'I think there was enough for (referee) Jaco Peyper to say there were extenuating circumstances to make it a yellow'
Last update: 03/20/23 5:34 p.m.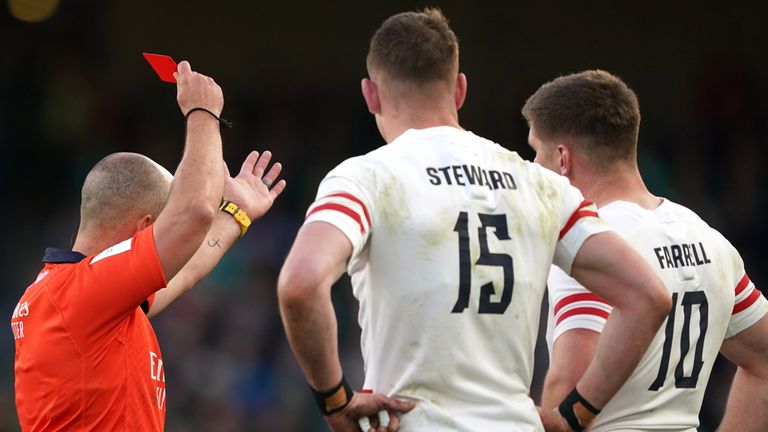 Will Greenwood doesn't think Freddie Steward should have been sent off for England but thinks Ireland would still have won their Six Nations clash even without the red card

Will Greenwood doesn't think Freddie Steward should have been sent off for England but thinks Ireland would still have won their Six Nations clash even without the red card
Former England international Will Greenwood said there were plenty of positives for England to take away from their latest Six Nations loss to Grand Slam winners Ireland on Sunday.
England found themselves 6-0 up at the Aviva Stadium before a controversial red card for full-back Freddie Steward in the first half proved decisive as Ireland went down 29-16 winners .
Greenwood described England's defensive work as "fabulous", especially as they came into the game after a record 53-10 thrashing by France at Twickenham.
Talk to Sky Sports NewsGreenwood said the positives of England's performance in Dublin came through more on a second watch.
"I had (at first) thought Ireland were dominant, had made a few mistakes and England were competitive," Greenwood said. "But watching him again last night I thought England were fabulous – on one side of the ball.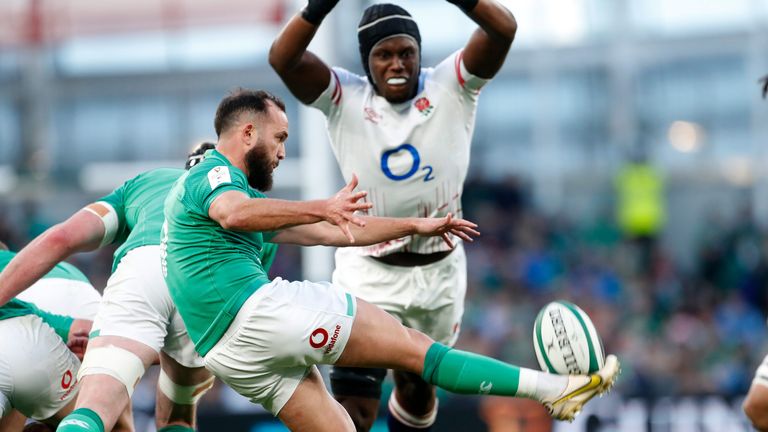 "Defensively and from a set-piece perspective, there were plenty of reasons to be positive for England. What needs to be worked on is that we need more of a strike threat.
"I didn't think we were amazing with the ball…we still struggle with line breaks – maybe we had one in the last two games. We need to score a few tries.
"But against France, we lacked bite and intensity, and I think the English showed themselves very well.
"You can't underestimate the hole they were in after the game against France and how desperate the English fans were for something to hold on to. I think they certainly gave us That."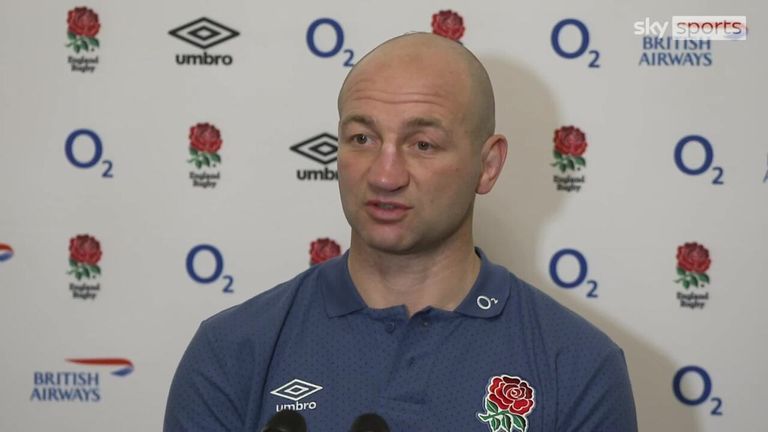 Steve Borthwick says England's heavy loss to France was 'painful'
As for Steward being sent off, Greenwood believes there were "mitigating factors" that should have seen a yellow card instead for his collision with Hugo Keenan.
"As soon as the ball hits the turf, you have two players in Keenan and Steward, who have spent their whole lives trying to get on the ball quickly," he said.
"I've watched it about 15 times, and I've seen it live; the reactions of the Irish players, in and around the incident – which is often a big clue – all of this, to me, suggested that it was a rugby-related incident and an extremely unfortunate accident.
"The protocol has to be followed, but I think there was enough for (referee) Jaco Peyper to say there were extenuating circumstances, given what happened before the collision, for make it yellow.
"That's where I'm at. I understand why they're changing the laws, to make rugby safer, but sometimes I feel like there are incidents that happen that are almost unavoidable, that which is unfortunate for a player – obviously Keenan couldn't come back – but shouldn't define the game."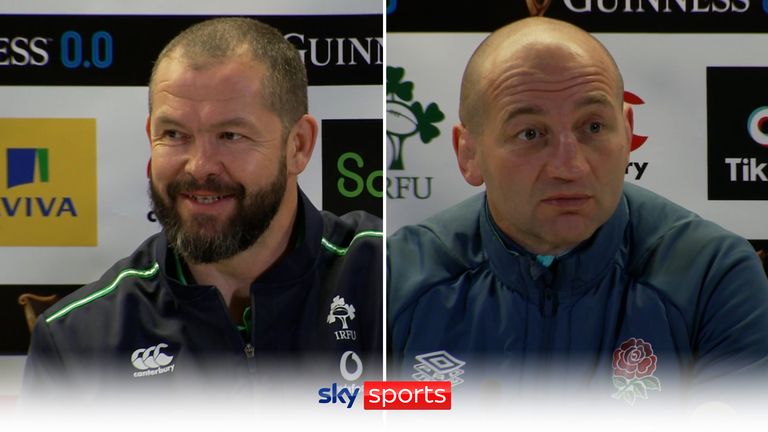 Ireland head coach Andy Farrell says he is delighted to win the Grand Slam on home soil while England's Steve Borthwick admits his side have failed
With the World Cup less than six months away, Greenwood noted England's departure under new head coach Steve Borthwick and also revealed he had hosts France as favorites for the World Cup despite the Ireland's Grand Slam victory.
"For England, all of their Christmases have come early with the (World Cup) draw. Although that doesn't mean they are guaranteed to go to the semi-finals," Greenwood said.
"If you go by the data, you're not quite sure what's changed (under Borthwick). But in terms of intuition, instinct, togetherness, I think there's got a little improvement.
"I think the reality is that Borthwick probably didn't realize how much of a hole the team was in and there are some fixes he can make over the summer when they come into their camp. the World Cup, who I think can do much better.
"He was handed a small hospital pass, given the job just before the start of the Six Nations. What would he get on a report card? B+, 'good start but lots of work.'"
Greenwood added: "Ireland are the best team in the world, but France came late. Against England they were simply magnificent, and against Wales they scored nearly 100 points in the last two games!
"They are going into a home World Cup and my milk money is still with France. But I would be happy to debate and see the nuance in at least six countries with a realistic chance of winning the World Cup."



Sky Sports
Not all news on the site expresses the point of view of the site, but we transmit this news automatically and translate it through programmatic technology on the site and not from a human editor.