What the 'Squid Game' Cast Said About Season 2
It's official – an "all new series" of squid game arrived. Netflix's greatest show of all time will return for a second season, the streamer confirmed this week.
"A new game begins," writer/director Hwang Dong-hyuk said in a statement shared by Netflix Korea, promising that the gripping drama about deadly survival competition would return with "a new game and an even more amazing story."
Hwang also confirmed the return of two key Season 1 characters: Gi-hun, or Candidate #456 (played by Lee Jung-jae) and Front Man (played by Lee Byung-hun, currently starring in Our blues on Netflix).
The squid game creator also hinted that "the man in the suit holding ddakji(the salesman played by Gong Yoo, who recruits applicants through the traditional Korean children's game) "may be back" in Season 2.
Viewers will also be introduced to "Young-hee's boyfriend Cheol-su" in Season 2, Hwang said. Young-hee is the creepy giant doll seen in the games' first round and has become an icon of the series.
Here we look at what some of the keys squid game cast members said about season 2.
Lee Jung-jae (player #456)
Lee, winner of the Screen Actors Guild award and Golden Globe nominee for squid game, told an interviewer last December that Season 2 might reveal a "more humorous side" to his character Gi-hun, who wins the deadly competition.
In the dramatic series finale, Gi-hun seems to have put the game behind him, but he changes his mind when he spots the salesman trying to recruit a new player. He calls the mysterious organizer of the mortal contest and tells him: "I can't forgive you… for everything you do."
Lee said Squire"Because Gi-hun has become more serious about saving these people, I think he would become a more determined character.
"But if he's just too determined, it might get a bit boring. So, I guess Gi-hun's funny parts will come out in the next season as well."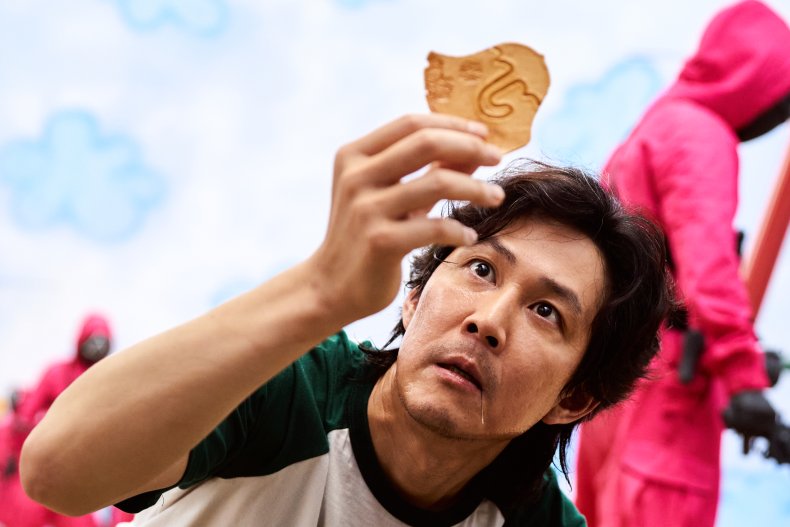 Park Hae-soo (#218)
In his first interview with a major American publication, Park Hae-soo spoke with Newsweek in May on the possible return of his character Sang-woo (#218) and his "unresolved pain".
The Screen Actors Guild nominee, who portrays the formidable Berlin character in the highly anticipated Korean version of Money theft which is slated for release this month, said that "if I could do it my way," he would want Sang-woo to see his mother in the second season.
#218 took his own life in a dramatic confrontation with Gi-hun in the final round of the competition. "He didn't see his mother once before he died," Park said of Sang-woo, who was wanted by police for embezzlement and other financial crimes.
"Even when he was alive, he was never able to meet her face to face. He only saw her from afar hiding in a corner when he went to her market stall. He carries this pain of not not have been able to see it", added the actor.
During the second episode, when the contestants left the gaming facility following a majority vote to end the competition, Sang-woo was seen observing his mother at her stall from afar. market, ashamed of her failures.
Park explained if his character was to appear in the second season, "although Sang-woo can't get rid of the bad luck he's had in life, I would like him to at least see his mother."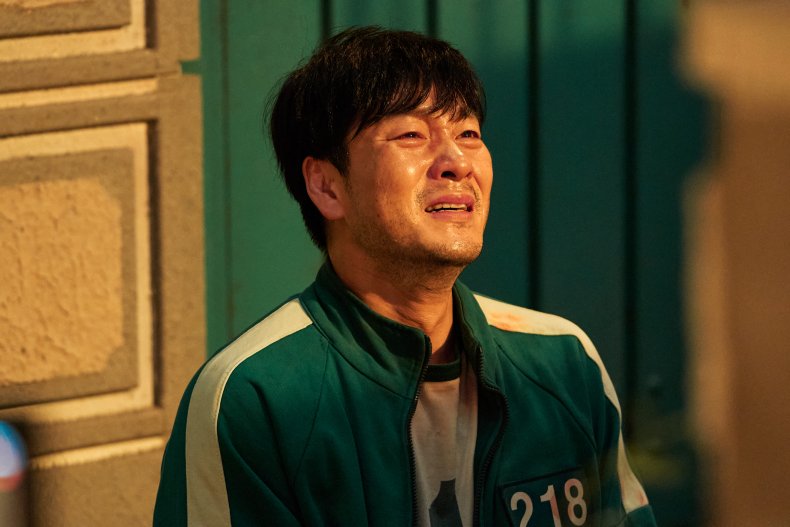 Wi Ha-jun (the policeman)
Wi Ha-jun plays Jun-ho, the detective who infiltrates the game facility on a quest to find out what happened to his missing brother. It is later revealed that his brother is the Front Man.
In the series finale, the detective's cover is blown and he is on the run from the game staff as he frantically tries to send damning evidence about the games to his superior officer via his cell phone. He is then shot by the Front Man, plunging off a cliff.
Speaking in October 2021, Wi said Newsweek in his first interview with a major American publication that he believes "the detective was not fatally injured" since he was shot in the arm.
However, the actor added that he was "still not really sure" that Jun-ho survived and that it seems "very likely" that the evidence did not reach his boss.
Wi would like to see "various questions around the story of Jun-ho and the Front Man answered" in Season 2.
"I wonder why he became the Front Man and why he had to point his gun at his younger brother," he said, noting that the Front Man "had deep affection for his brother."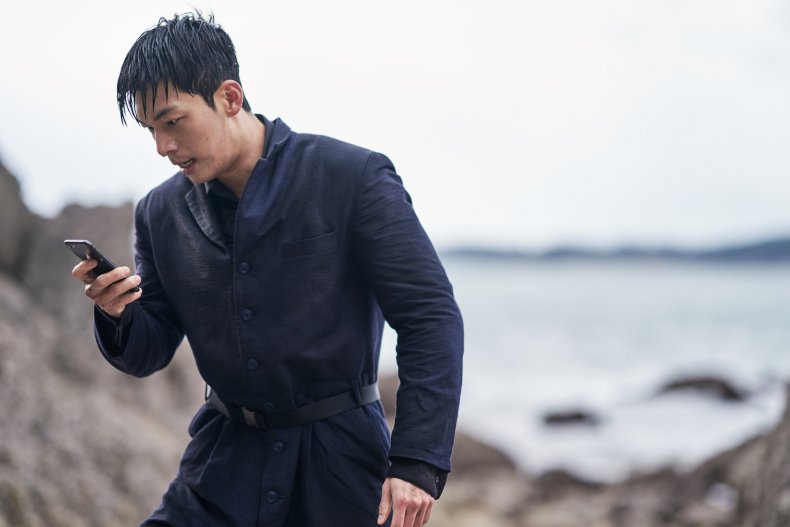 Jung Ho-yeon (player No. 067)
Sae-byeok (Contestant #067, played by Screen Actors Guild Award winner Jung Ho-yeon also known as Hoyeon) died in Season 1. However, Hwang hinted that Sae-byeok, whose name means "dawn" in Korean, could see a new dawn in Season 2.
During a red carpet interview for the Producers Guild of America awards in March, she was asked if any characters from Season 1 could return. The manager laughed and replied, "No, because most of them are dead."
But he added: "I will try something to bring them back to season 2." Gesturing to Jung on the red carpet, he said, "Let's say she might have a twin sister, you'll see."
Jung weighed in on the possibility, saying, "I could change my hair color. Let's do some, like, plastic surgery."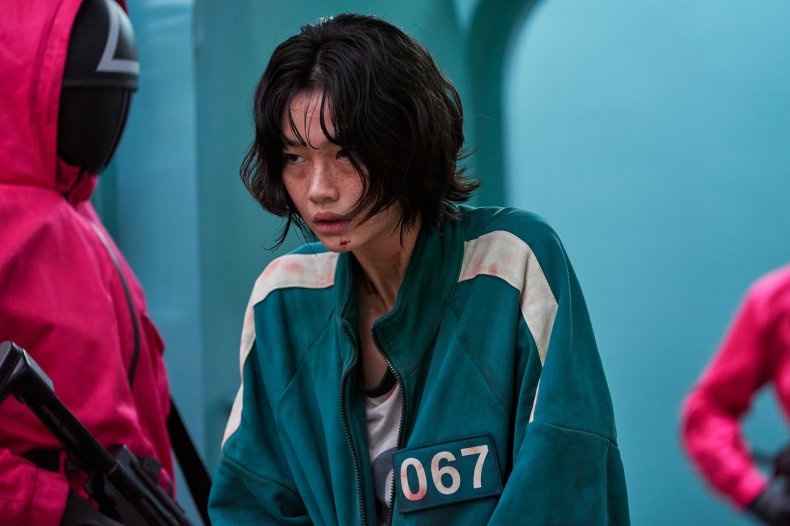 gb7
Not all news on the site expresses the point of view of the site, but we transmit this news automatically and translate it through programmatic technology on the site and not from a human editor.