"We don't say decompose – we say recompose," Farley said. "You're just changing shape. We are loaded with nutrients, so once they break down they can be accessed by other organisms.
Farley uses a giant color-coded map to track burials, with plots marked in yellow that have been sold and green plots that are occupied. So far, the shrine has carried out around 250 burials and sold around 700 plots. The city of Springdale has capped the number of burials allowed at the shrine at 2,700.
When Farley started at the Shrine seven years ago, he believed he wouldn't reach his capacity for another 75 or even 100 years. At the current sale rate, however, he estimates that the cemetery could fill up in 15 or 20 years.
Farley plans to ask Springdale City Council to extend the shrine's boundary during this year. The Farley Center also recently purchased an additional 66 acres that could potentially be used to expand the sanctuary, he said.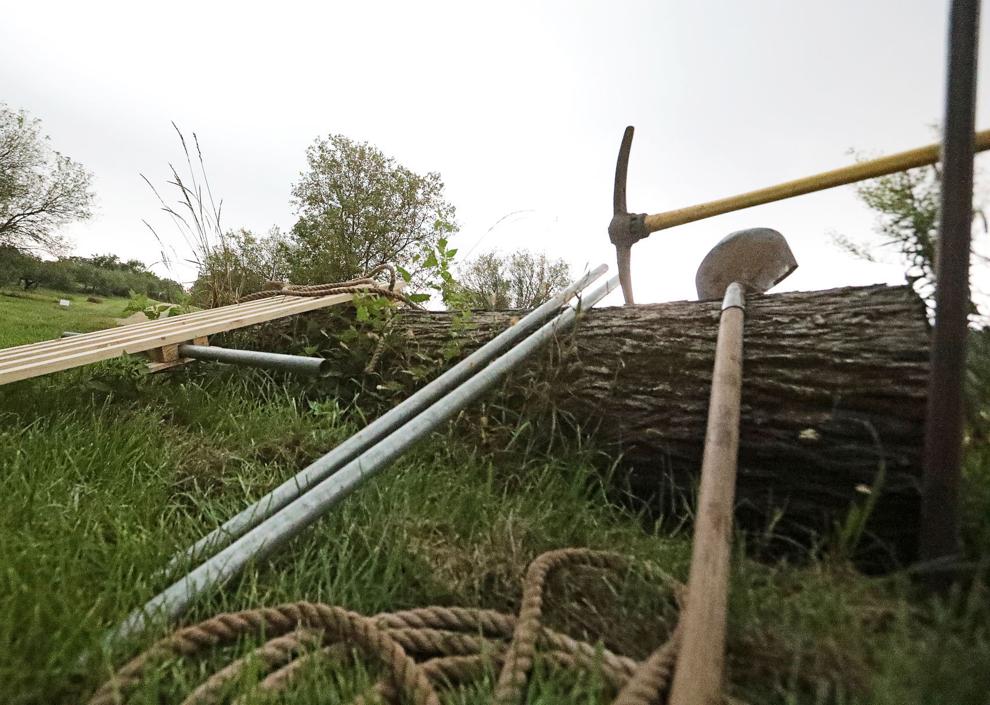 One of the artists participating in the shrine's art exhibit, Karen Reppen, linked the return of a fallen tree to the ground to green burials, explaining that the two are nurturing new life.
Reppen used the roots of the tree to create a "little environment" which she made from dried seaweed, braided sweet grass, rawhide, pumpkin stems and other natural materials.
.