News
UN General Assembly opens with leaders sounding alarm on climate change and refugee crisis
The first day of the United Nations General Assembly meeting began Tuesday in downtown Manhattan, bringing together speakers from around the world to discuss the planet's most pressing challenges.
The leaders discussed the many global crises we currently face, including the climate crisis, endemic inequality, Russia's ongoing war in Ukraine, and geopolitical instability.
Here are some highlights from the leaders who spoke on day one:
UN SECRETARY-GENERAL
UN Secretary-General António Guterres spoke of recent floods in Libya, which government officials and humanitarian agencies estimate have left between 4,000 and 11,000 dead. Guterres echoed the findings of scientists who said climate change had made the devastating storm 50% more intense.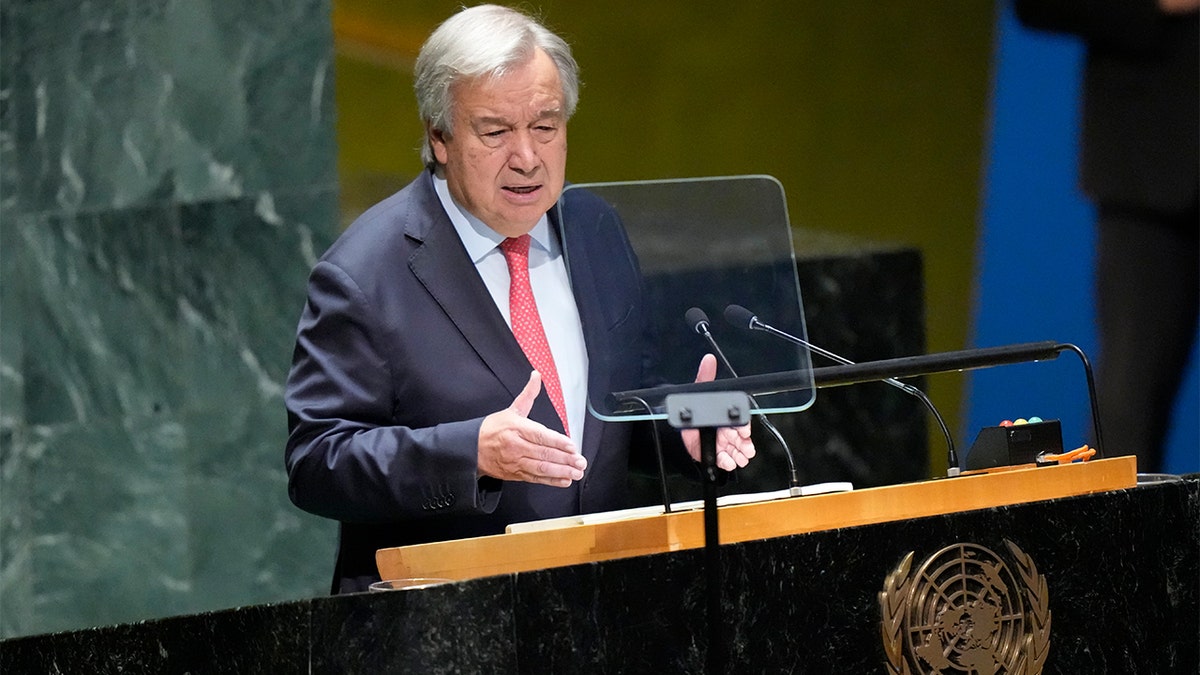 "In the face of all these challenges and more, compromise has become a dirty word. Our world needs statesmanship, not gamesmanship and stalemate. As I said at the G20 "It's time for a global compromise. Politics is a compromise. Diplomacy is a compromise," he said. "Effective leadership is about compromise. Leaders have a special responsibility to seek compromise in building a common future of peace and prosperity for our common good."
PRESIDENT OF THE GENERAL ASSEMBLY
Dennis Francis, president of this year's United Nations General Assembly, said a common global approach is needed more than ever as the world faces geopolitical conflicts, climate change, debt, crises energy and food, as well as poverty and famine.
"This year, our imperative is clear: to unite nations, to be united in the conviction of a common goal and in united action," Francis said.
BRAZIL
Brazilian President Luiz Inácio Lula da Silva proclaimed that "Brazil is back," distinguishing himself from his predecessor, Jair Bolsonaro, who showed little interest in geopolitics or diplomacy during his four years in office .
"Brazil finds itself, the region, the world and multilateralism," Lula said. "As I never tire of saying, Brazil is back. Our country is back to make its due contribution to facing the world's major challenges."
Last year, the left-wing president narrowly won elections before Bolsonaro's supporters stormed the capital in protest.
UNITED STATES
US President Joe Biden argued before the General Assembly that the world must remain united behind Ukraine in its fight against Russian aggression.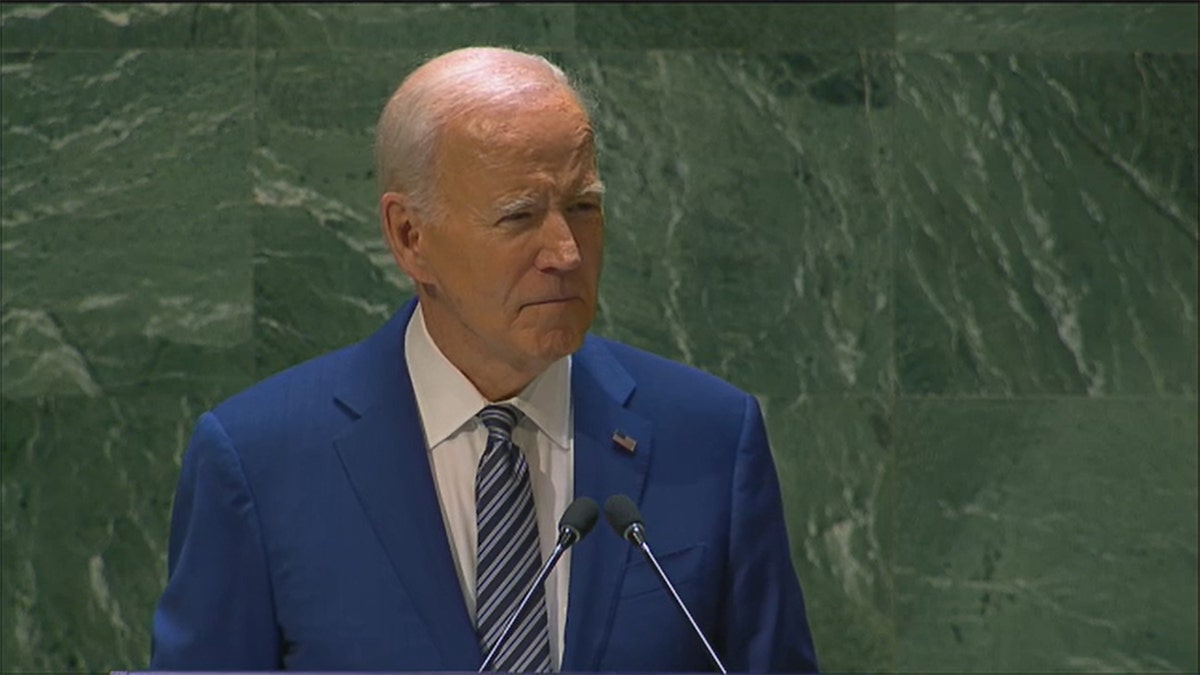 "I ask you this: If we abandon the fundamental principles of the United States of appeasing an aggressor, can any member state of this body have the certainty of being protected?" Biden said in his speech. "If we let Ukraine divide, is the independence of a nation assured?
COLOMBIA
Colombian President Gustavo Petro has painted a bleak picture if the world's nations do not tackle climate change.
In grandiose language, Petro said the past year was one that "humanity lost" as it "moved toward extinction."
He warned that the climate crisis has exacerbated the refugee crisis, warning that in the next half century the number of climate refugees could reach 3 billion.
JORDAN
Jordan's King Abdullah has spoken out about the refugee crisis, saying his country does not have the capacity to welcome or care for more Syrian refugees.
"The future of Syrian refugees is in their country, not in the host countries," he said. "But until they can come back, we all have to do right by them."
Qatar's Emir says sport can play role in 'building bridges' between people
POLAND
Polish President Andrzej Duda has compared Russia's invasion of Ukraine to the occupation and partition of his own country by Nazi Germany and the Soviet Union during World War II. He urged the world to hold Moscow accountable for its "barbaric actions."
"Poland lost its independence, was wiped off the world map and subjected to an extremely brutal occupation. This is precisely why we understand Ukraine's tragedy better than any other country," Duda said.
CUBA
Cuban President Miguel Díaz-Canel lashed out at the United States, calling its foreign policy with certain countries – including his own – "unilateral" and "coercive". His speech was noticeably absent of any mention of Russia, which supports the island nation.
Díaz-Canel said U.S. sanctions "today also affect Venezuela, Nicaragua and, before and after, they were the prelude to invasions and the overthrow of uncomfortable governments in the Middle East. »
"We reject the coercive and unilateral measures imposed on countries such as Zimbabwe, Syria, the Democratic Republic of Korea and Iran, among many other countries whose populations are negatively impacted," he said. declared.
His comments come days after he and Brazilian President Lula revived relations between the countries at the G77 summit in Havana, with the former lamenting the US embargo on Cuba.
TURKEY
Turkish President Recep Tayyip Erdoğan has called for peace in the Caucasus region, amid renewed fighting in war-torn Nagorno-Karabakh.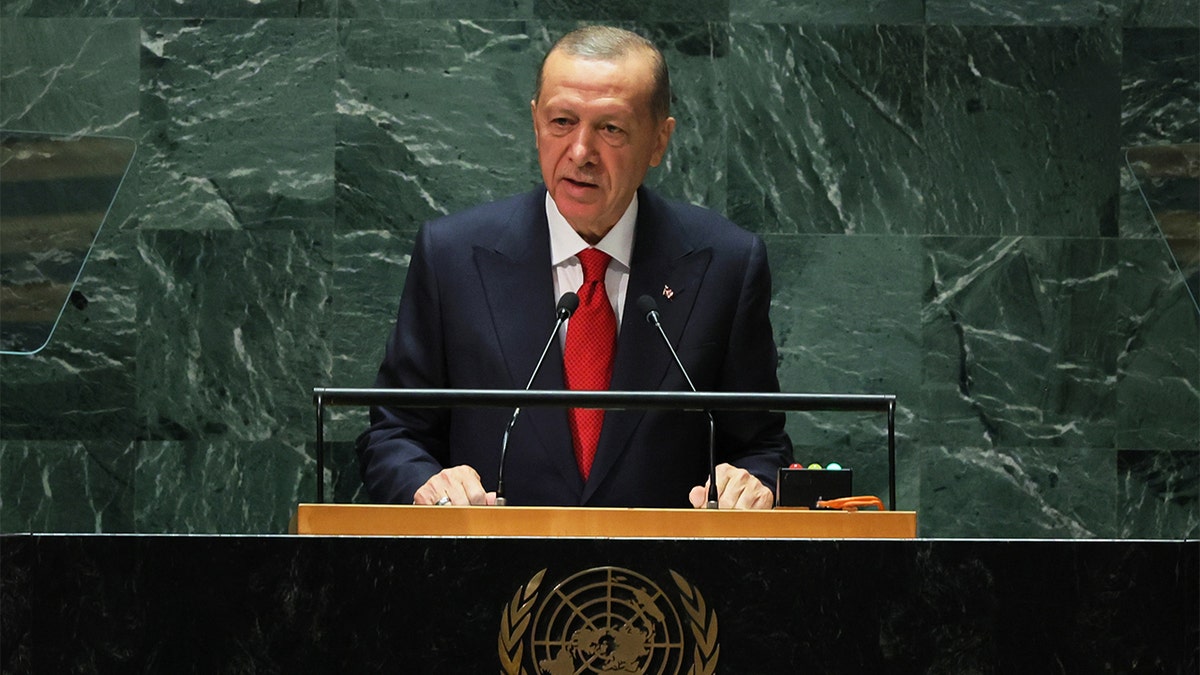 "In order to take advantage of this opportunity, we attach importance to the normalization of our relations with Armenia," Erdogan said. "Since the beginning, we have always supported diplomacy between Azerbaijan and Armenia. Unfortunately, we see that Armenia cannot take advantage of this historic opportunity."
PORTUGAL
Portuguese President Marcelo de Sousa has stressed the need for more action and less talk on global inequality, climate change and reform of international institutions following the war in Ukraine.
"Year after year, we promise it. It is time to keep our promises," he declared, warning that without reform: "there is no multilateralism possible, there is no lasting cooperation , there is no peace anywhere in the world.
CLICK HERE TO GET THE FOX NEWS APP
The Associated Press contributed to this report.

foxnews