Mike Tyson says: "I'm good with it. The crowd was happy with it" following draw with Roy Jones Jr. The boxing legends shared the ring in an exhibition bout in Los Angeles
By Richard Damerell
Last Updated: 29/11/20 7:18am
Mike Tyson was denied a victorious return to the sport as his one-sided exhibition bout with Roy Jones Jr was bizarrely scored a draw in Los Angeles.
The 54-year-old Tyson has made a comeback, 15 years after entering retirement, for an exhibition bout with the 51-year-old Jones Jr and the former world heavyweight champion exceeded expectations with a lively display that failed to receive recognition on two of the scorecards.
An unofficial WBC panel of judges was made up of three former fighters and Tyson received a score of 79-73 from Christy Martin, but Vinny Paz favoured Jones Jr with a wide tally of 80-76, while Chad Dawson scored it 76-76 to seal a draw after eight two-minute rounds.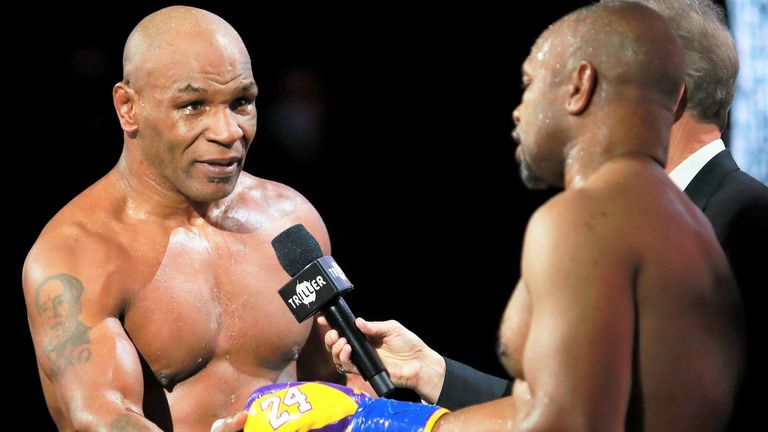 "I'm good with it. I entertained the crowd. The crowd was happy it," Tyson told BT Sport Box Office.
But Jones Jr admitted: "I don't do draws man, but I understand why they say certain things are buckets lists, because when he hits you, if it's his head, his punches, his body shots, it don't matter. Everything hurts.
"For me, I thought I did enough boxing on the outside, but I'm cool with the draw. We might have to do it again."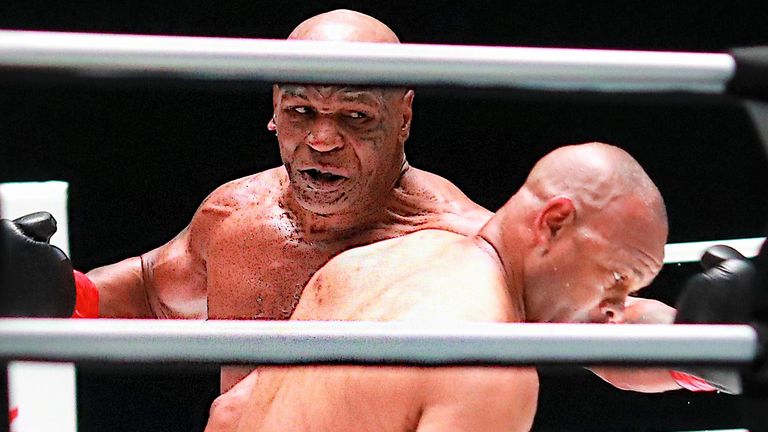 Tyson had tried to find his range with a few early jabs in the opening round and Jones Jr was quick to hold when he felt body shots from his veteran opponent.
Jones Jr, a former four-weight world champion, displayed his foot movement in the second round as he landed a smooth combination, but Tyson targeted the ribs with right hands in the third.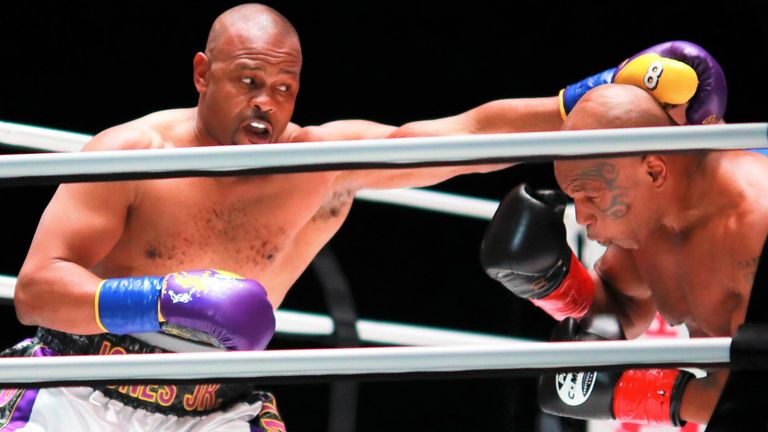 He continued that body attack forcing Jones Jr to clinch for much of the fourth and Tyson unloaded his trademark hook with regularity in the fifth.
Jones Jr switched to a southpaw stance in the sixth, landing a decent left hand on Tyson, who gave a glimpse of his old destructive skills while answering with a swift flurry of punches in the seventh.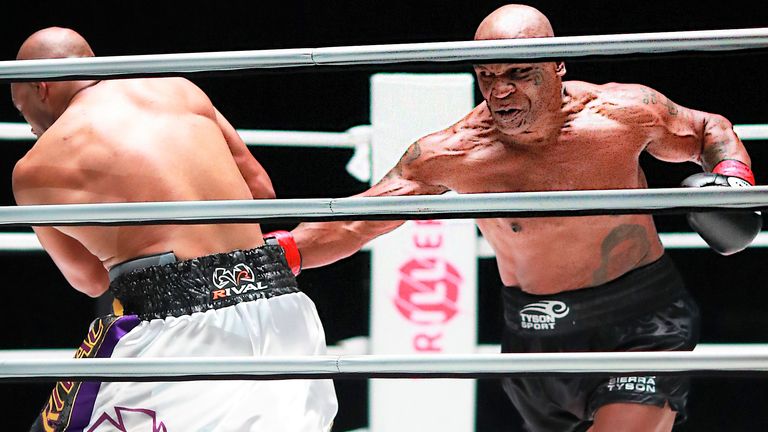 Tyson stalked forward in the final round, attempting to land a telling punch, but Jones Jr wisely kept his distance on the back foot until the final bell.
Concerns had been raised about the two boxing legends returning to the ring and Tyson insisted afterwards that he was more at risk than Jones Jr.
"I was afraid I might get hurt," Tyson told BT Sport Box Office. "He only stopped fighting for three years. Why do nobody care about my a**? I haven't been fighting for 15 years and he stopped fighting three years ago and everybody is worried about his a**.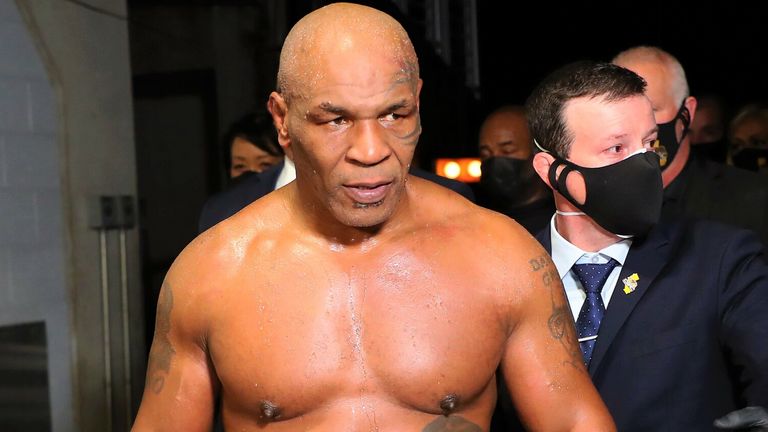 "I haven't done this in 15, 16 years. I'm not a giant, I'm a beginner."