Trea Turner's Grand Slam leads USA to Venezuela and WBC semis
MIAMI — All went well for Team USA in a decisive eighth inning against Venezuela, but no swing was more important than the one that belonged to the nine-hole hitter.
Trailing Venezuela by two runs, the United States charged the bases with no outs against southpaw José Quijada. Tim Anderson walked, Pete Alonso singled and JT Realmuto was hit by a pitch.
Venezuelan coach Omar Lopez replaced Quijada with right-hander Silvino Bracho, who was in a nightmarish situation. Not only would Bracho try to get his first batter out, but right behind him loomed the top of the United States order, with none other than Mookie Betts and Mike Trout.
But first was Trea Turner, the ultra-talented nine-hole hitter who underscores just how deep America's roster is. Turner quickly lost 0-2 to Bracho, but he barely let that phase pass. On the third pitch he saw, Turner threw a grand slam into left field and erased the deficit to put the team up, 9-7, in the eighth inning. Later, Turner said the Grand Slam was his greatest individual achievement in baseball — and that's saying a lot coming from a guy who had 44 hits in 27 career playoff games.
"Probably the loudest game I've ever played," Turner said. "Today was electric and just as good as those World Series games."
The United States dugout erupted as the players jumped over the dugout's railing and practically flew towards home plate to receive Turner. As his teammates waited in a semi-circle at home plate, Turner waved to them before jumping up and down and celebrating with his team. USA batting coach Ken Griffey Jr. embraced Turner in a hug as the crowd roared behind them. It all added up to the most emotion we've seen from the United States so far in the tournament.
Before the game, USA manager Mark DeRosa held a team meeting about the "hostile environment" they found themselves in and asked his players to follow the Venezuelan passion.
"Honestly, when Trea cut that ball, I saw about 35 guys, including the coaches, pass out and lose their minds for a minute," DeRosa said.
The United States never looked back after Turner's majestic home run knocked Venezuela out of the World Baseball Classic with a 9-7 victory Saturday night at LoanDepot Park. Team USA will face Cuba in the WBC semi-finals on Sunday night in Miami with veteran Adam Wainwright on the hill.
Trea Turner crushes a grand slam that gives the United States a 9-7 lead in the eighth inning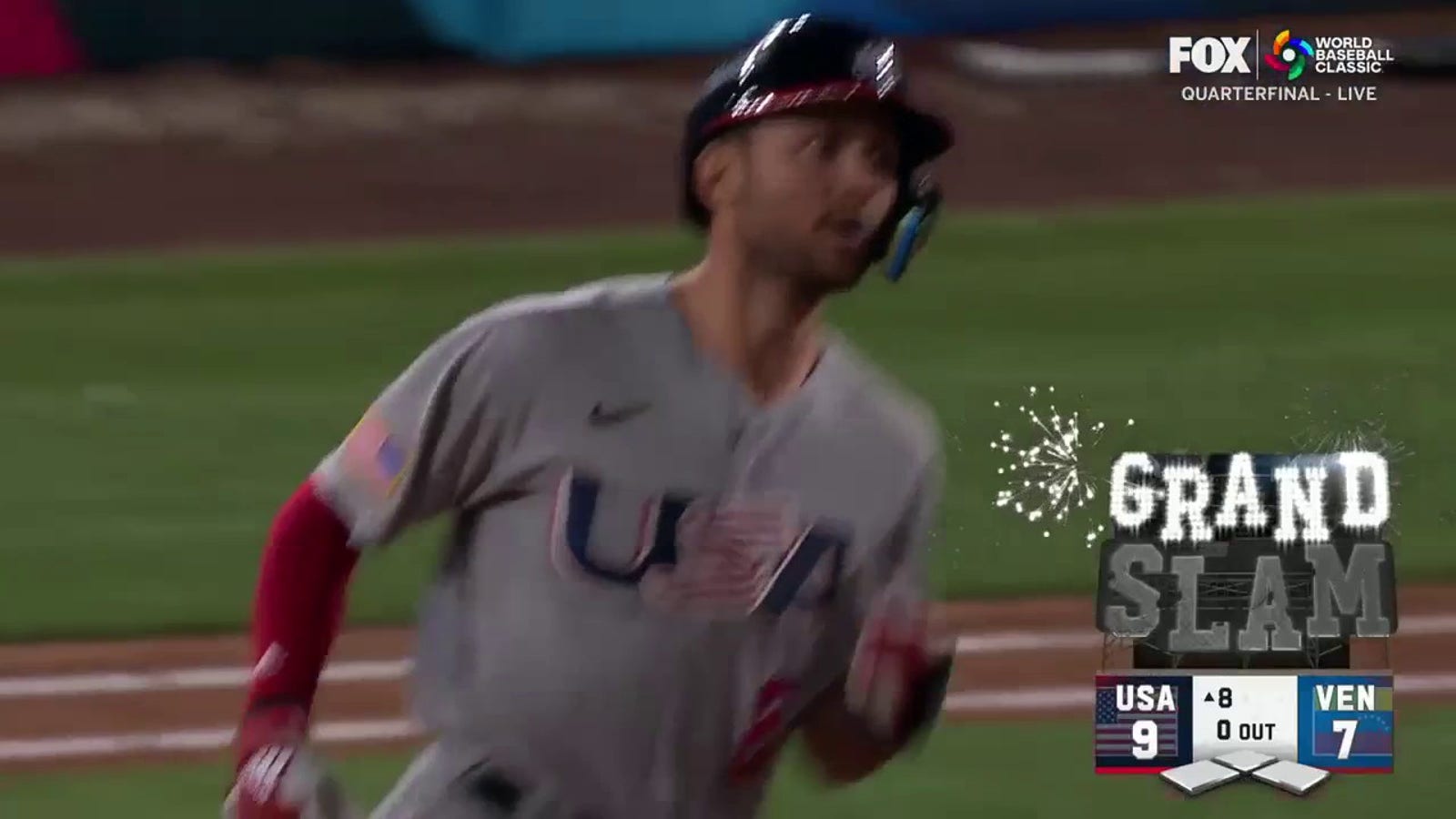 Turner's home run was the third American Grand Slam in WBC history, as he joined Jason Varitek (2006) and David Wright (2013). The United States offense overcame right-hander Daniel Bard's shaky relief outing in the fifth inning and DeRosa's questionable strategy in the game, both of which led to a four-run rally by Venezuela which, at the time, put the United States in a one-point deficit. Bard also hit Jose Altuve with a pitch, forcing Venezuela's star second baseman out of the game with an apparent injury to his right hand.
Heading into that game-changing fifth set, the United States largely controlled the game.
The United States had knocked out Venezuelan southpaw Martín Pérez from his start after just five batters. Mookie Betts, Mike Trout, Paul Goldschmidt, Nolan Arenado and Kyle Tucker snatched five straight hits from Pérez to open the top of the first inning. Even before many fans had found their footing, the United States took a 3-0 lead over Pérez and Venezuela, prompting manager Omar López to pull the southpaw off his 16-shot outing.
Make no mistake, Saturday night's quarterfinal was an away game for Team USA. Venezuela received the loudest ovations during pre-match player introductions as yellow, blue and red flags infiltrated LoanDepot Park. Despite the pre-game hysteria, the majority of the stadium was quiet as American batters jostled around the bases to rally in this first inning. DeRosa, hours before the first pitch, had acknowledged that the atmosphere of the away game boded well for his team. Trout and Betts in particular were excited about their first win against Pérez.
But the stadium came alive just seven Lance Lynn's pitches later when Luis Arráez smashed a two-run homer, cutting Venezuela's deficit to 3-2 in the first inning. Venezuela's immediate response to the United States foreshadowed the bitter struggle between the teams.
"I wanted our guys to come out of the dugout and send the message that we were going to match their energy," DeRosa said.
In the end, it was Lynn who gave the boldest performance of the night, if only because it was obvious from the first frame that the right-hander wasn't having his best on Saturday. Lynn worked throughout her outing, taking enough time between throws to collect on the grass next to the mound.
Although he didn't record a single clean inning, Lynn did a solid job of limiting the damage after Arráez's first home run. When Lynn knew his 16th hitter of the night, Eugenio Suarez, would be his last, he charged in and hit Suarez with a high radiator to end the fourth inning. Lynn erupted with a scream and a punch before her teammates lined up to kick her into the dugout.
"It doesn't matter who throws, who closes the game, who hits third, it doesn't matter," Turner said. "It's about winning the game. So I'm glad we won the game."
Although DeRosa handled Saturday's quarter-final like there was no tomorrow, he admitted it would be late night for him and his coaching staff as they prepare to face Cuba. . The United States used six relievers, including high-leverage guns Devin Williams and Ryan Pressly, to shut down Venezuela. DeRosa will have to get creative with Sunday's use of the bullpen to piggyback on what he hopes will be an extended outing from Wainwright.
But in terms of atmosphere? If Saturday's quarter-final was rowdy, Sunday's semi-final with Cuban fans in the building is likely to be downright thunderous. Several Team USA players, including Turner and Betts, had lost their voices by the end of the night amid celebrations and shouting above the noise of the crowd. The United States know they will play the villainous away team again against Cuba, but it's a feeling the team can't wait to get back.
"That's pretty much an all-time high, so I can't wait to see another game like this," Betts said.
Team USA vs. Cuba World Baseball Classic Semi-Finals Preview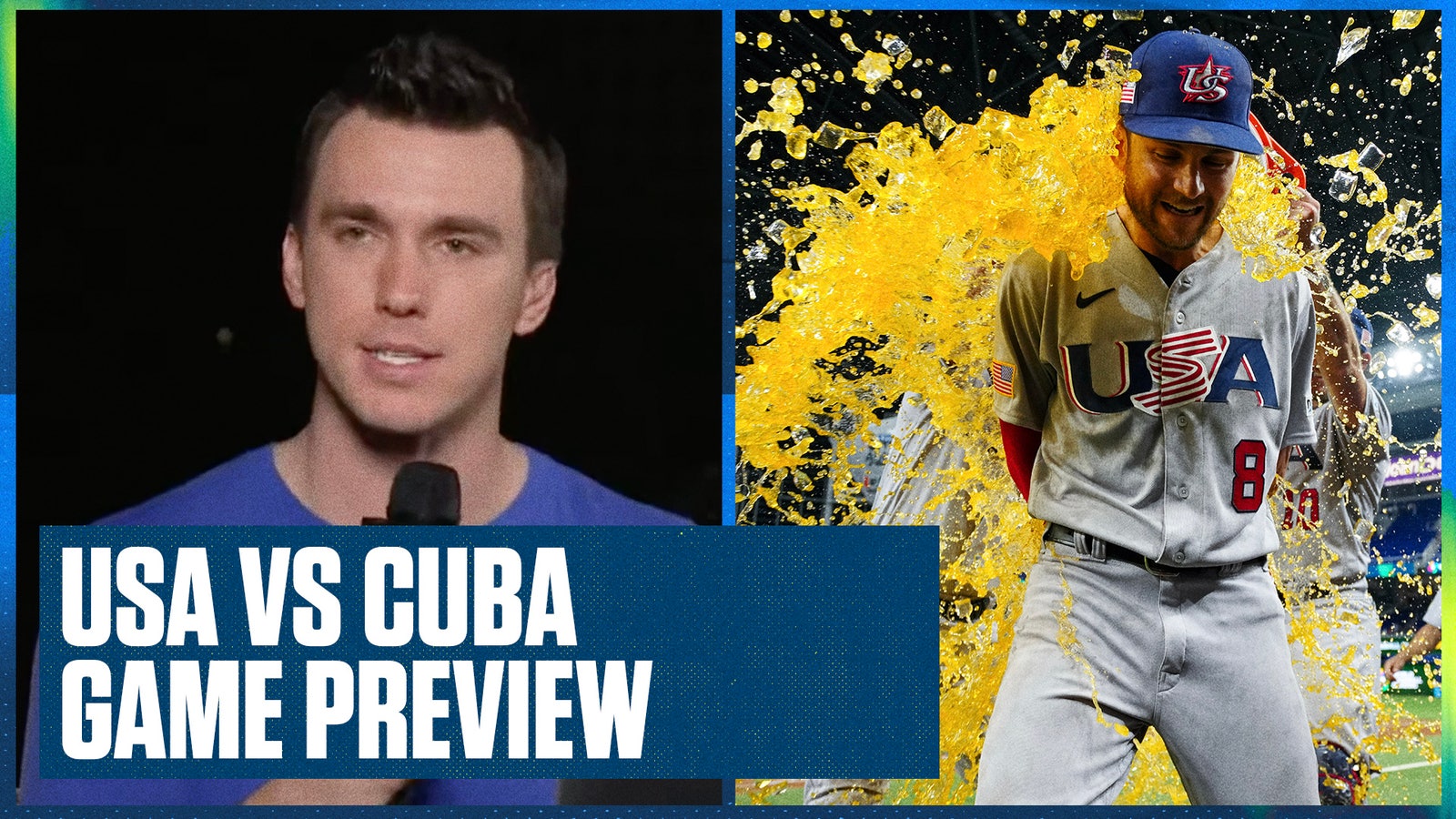 Ben Verlander and Alex Curry preview Team USA's game against Cuba in the World Baseball Classic semifinals.
Deesha Thosar is an MLB Writer for FOX Sports. She previously covered the Mets as a reporter for the New York Daily News. Follow her on Twitter at @DeeshaThosar.
FOX Sports Top Stories:
---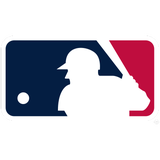 Get more from Major League Baseball Follow your favorites for game insights, news and more
---



Fr
Not all news on the site expresses the point of view of the site, but we transmit this news automatically and translate it through programmatic technology on the site and not from a human editor.