Tottenham are set to finalize a swap deal with Sevilla which will see them sign the transfer of winger Bryan Gil and Erik Lamela to Spain.
In addition to allowing Lamela to join Sevilla, Spurs will also pay the La Liga side £ 21.6million for Gil, according to Sky in Italy.
The 20-year-old was not part of the Spain squad that reached the Euro 2020 semi-finals, but he has three caps for his country and is part of the squad competing in the Tokyo Olympics. .
Gil spent the 2020/21 season on loan at Elche, where he scored four goals and recorded three assists as the club avoided relegation from La Liga by two points.
He also spent time on loan with Leganes after going through the youth system at Sevilla, for whom he played 21 times.
Lamela is set to sign a three-year contract with the Spanish squad, ending his eight-year stint with Spurs.
The 29-year-old was one of several players the club signed with the money raised from Gareth Bale's world record sale to Real Madrid.
Lamela has played more than 250 times for Spurs since arriving from Roma, although he has suffered injuries frequently.
The Argentina international contributed four goals and one assist in 35 games for Spurs last season.
Nuno: No doubt about Kane's commitment
New Tottenham head coach Nuno Espirito Santo said he had "no doubts" about Harry Kane's commitment to the club.
Kane reiterated his desire to leave Tottenham this summer ahead of Euro 2020 with a slew of clubs interested in the 27-year-old, including Chelsea and Manchester United.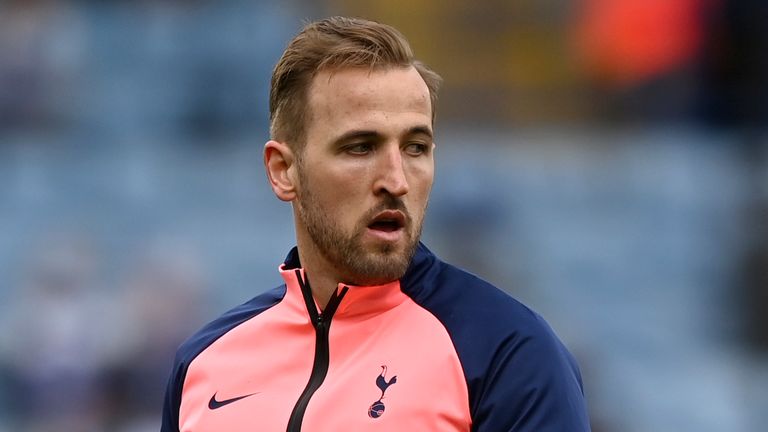 Manchester City submitted a £ 100million offer for the striker in June, but the offer was rejected.
Speaking last week at his first press conference as Spurs head coach, when asked if he plans to have Kane at the club for the start of the season, Nuno replied: "I have no doubts in my mind. What I wish is that Harry recuperates well and rests well.
"When he arrives he will feel he has to commit to become better. We are ambitious, we want to do well and we are counting on Harry to do it.
"Harry is our player – period. There is no need to talk about anything else.
"Now is the time for him to rest. When he comes back we can have a good conversation. I can't wait for him to join the group."