Through all the madness, Texas keeps riding high, all the way into the Elite Eight
Brian Fischer
College football writer
KANSAS CITY — Although fans of rival fanbases may snicker at the thought, the life of a Texas fan is far more tortured than appearances suggest.
Of course, the Longhorns have one of the wealthiest athletic departments in the country, perhaps the best talent recruiting base to pick in any sport, and a host of gleaming facilities in a state capital that seems always have some form of exciting entertainment nearby.
Those in burnt orange aren't shy about calling themselves the best, as former athletic director DeLoss Dodds lovingly pointed out to reporters, because the school isn't following the Joneses in college athletics – that are them.
Yet for all the benefits given to UT, the underperformance of such high self-proclaimed expectations is also part and parcel of the 40 Acres story – especially in the two most prominent campus sports of football and men's basketball. Time and time again, all the signs pointed to the path to success being there only for the heartbreaking heartbreak to end up happening for one reason or another.
It may have even made a few fans wonder if the show was at least a bit cursed, especially this season. When things like the injured starting quarterback about to beat a No. 1-ranked opponent at home happen — or a promising basketball campaign seems to be derailed after an unexpected incident of violence domestic resulted in their head coach being fired – perhaps it doesn't take long to find a few scraps of documentation to support such a theory.
In the waning final minutes of Friday night, however, there were a handful of hints that such bad luck around Texas was, in fact, out of place for the time being. Heck, given events elsewhere in the country this month, it's perhaps even so fair to say that luck is even on the Longhorns' side right now.
"You learn anything can happen in March," said interim coach Rodney Terry, who took over from Chris Beard after eight games and hasn't looked back since, guiding the team to less than 40 minutes from the first appearance of the Final Four by a team. in his home country since 2010. "That's why it's madness."
Madness indeed.
Madness that it was Terry's name that fans chanted aloud as he walked off the field at the T-Mobile Center, raising his hand in celebration much like the conquering hero he had transformed – after little saw him as more than a placeholder when the concert was first staged in January.
Madness that Texas are in their first Elite Eight since 2008, all thanks to an early-to-late destruction of Xavier 83-71 in the Midwest Regional semifinal despite missing start Dylan Disu for most of the night after having a career outing to even take them to the second weekend of the NCAA Tournament days prior.
The madness that starting forward Timmy Allen, out two weeks ago at the same building for a magic Big 12 tournament run, helped secure the team's No. 2 seed in the bracket, may have open the bank and find the net from the midfield logo in a split second. before the halftime buzzer to set the tone for how things would play out.
"I think you learn over the course of the NCAA tournament, you have to play the game for 40 minutes. We're a pretty emotional team. A lot of times we feed off of our emotions in terms of how hard we play," Terry added. "I have an older team that really understands playing with confidence, playing with emotion, but also trying to finish the game. In the NCAA tournament, you have to play from start to finish."
The fact that the Longhorns did it without Disu's services made it all the more impressive to see the others step in. The elder grabbed an early rebound but ended up playing less than two minutes before being substituted and back on the sidelines in a walking boot. School officials called the injury a bone bruise that had lingered since his exit against Penn State last week, where he looked good enough to finish with a career-high 28 points and break Kevin's program record. Durant for most field goals in an NCAA Tournament game.
"Fortunately for us, we're one of those teams that really came together. We've worked hard in the offseason to get to know each other and spend time together. But that doesn't guarantee you're going to like everyone. . in the team," Disu said afterwards, noting that it was difficult for him to run due to his injury. "That's all I can say. Everyone here wants the best for the team and for each other. And so when you have guys like that, it's hard not to be close."
"Other guys were lucky enough to push themselves and get opportunities," Terry added. "I thought (Christian Bishop) came in and gave us amazing minutes for most of the game. I thought Brock (Cunningham) came in and gave us good minutes. I thought Dillon Mitchell did his bit in terms of what we needed to do. They've been a very resilient team all year. We've been in that position before. When you play in that Big 12 league, you've been kicked out. "Ordeal. It's not something you haven't really faced all year long – for lack of malice, an injured guy. You keep playing and keep working the game for 40 minutes.
Bishop had 18 points and nine rebounds off the bench in just 24 minutes on the job, an efficient outing on a night in which nearly every Longhorns scored and the team outshot in the paint nearly two-to-one. on the Musketeers. .
Allen finished with 11 points, Tyrese Hunter was perfect from beyond the arc to help register a team-high 19 points, and Marcus Carr added 18 more.
It was all part of an overwhelming effort from the start for the Horns, who never trailed and went just 16 seconds all night without being in front.
"We struggled a lot to manage our offense which is a real testament to their defense as we've been able to score pretty much every game we've played this year, maybe some other time," said Sean Miller, downed coach of Xavier. . "Their pressure is something you can't really fake until you're in the game against them. Their tenacity, their experience. And then offensively, they have a great guard game, and you feel that as well. There were times when we started scoring and then we struggled just as hard to defend them."
Although a disappointing end result on the court to end Miller's first season with the program he first established as a head coach, reaching the Sweet 16 was still a quality result. when you backtracked on the prospect of a group that a year ago was racing in the NIT.
"I told them after the game, of the many teams I've had, I don't know if I've ever been more proud of a group, of a technical staff, than this group. What we have been able to accomplish this year speaks for itself. 15-5 in the Great East, being in the Sweet 16 game We've come a long way from November to the end of March. These guys here have a lot to do with it. I'm really proud from I think they represent Xavier University about as well as you can as a student-athlete.
Guard Souley Boum, who played interestingly for Terry when the pair were together at UTEP, ended his career with a night off the court, recording just 12 points on 4-of-11 shooting. Adam Kunkel peaked of 21, but that was never enough to reduce a lead that grew to 24 at one point in the second half.
"I know my time here was short. It went by very quickly. It felt like I arrived here in the summer not so long ago, but I remember everything," said a Boom moved. "I appreciate this university. I appreciate the coach (Miller) for believing in me, giving me the chance, the opportunity to come here and play. I appreciate everyone."
This also includes Terry, whom the transfer grad kissed several times during the week and who he still communicates with on a regular basis.
While the contents of their text messages will remain private, it probably wouldn't be an overstatement to characterize a few of the most recent as words of encouragement given the task at hand for a coach not just getting into a race. unlikely. to the permanent gig in Austin — but one who might now be incredibly favored to cut the nets a short drive from where he grew up south of Houston.
After a remarkable string of chaotic results both on Friday and in the rounds leading up to it, this will be the first NCAA tournament without a single No. 1 seed in the Elite Eight since the rankings began in 1979 – and only the third time that a top-seeded team will not appear in the Final Four.
The last time this happened? Back in 2011, when college basketball's biggest stage was also in Houston, at NRG Stadium.
"Keep wanting more. I mean, every round. Don't be satisfied," Terry said of the message to his team ahead of Sunday's Midwest Regional Finals against No. 5 seed Miami. "We'll take this win for one night, like we've done all year, and move on to the next challenge."
Kissing the path to such a big hurdle can sometimes be difficult in Texas. But as the Longhorns and their interim coach have recently begun to reaffirm, it's certainly one they're certainly trying to embrace amid such a hot and unexpected streak that leaves them on the brink of history – and more positive – once again.
Bryan Fischer is a college football writer for FOX Sports. He has covered college athletics for nearly two decades at outlets including NBC Sports, CBS Sports, Yahoo! Sports and NFL.com among others. Follow him on Twitter at @BryanDFischer.
Learn more:
FOLLOW
Follow your favorites to personalize your FOX Sports experience
---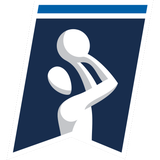 Get more from college basketball Follow your favorites for game insights, news and more
---

Fr
Not all news on the site expresses the point of view of the site, but we transmit this news automatically and translate it through programmatic technology on the site and not from a human editor.