Technology
The Zwift Hub Classic Smart Trainer has been discontinued… and replaced by the Wahoo Kickr Core Bundle
"), "filter": { "nextExceptions": "img, blockquote, div", "nextContainsExceptions": "img, blockquote, a.btn, ao-button"} }">
Are you going out the door? Read this article about the new Outside+ app available now on iOS devices for members! >","name":"in-content-cta","type":"link"}}">Download the app.
Today, Wahoo Fitness announced that it is not only lowering the price of the Wahoo Kickr Core Smart Trainer, but it now includes a choice of a pre-installed 8/9/10/11/12 speed cassette. But that's not all: all new sales of the Wahoo Kickr Core Bundle come with a free one-year Zwift subscription, plus a few other small changes.
Along with this announcement is the discontinuation of the Zwift Hub smart trainer, a quiet removal that leaves only the Zwift Hub One (which we reviewed recently) as the only Zwift trainer option. Let's take a look at the changes.
Wahoo Kickr Core Updates
The Wahoo Kickr Core Smart Trainer has been around since 2018. Positioned as an affordable option to the Wahoo Kickr Smart Trainer, the Kickr Core still offers a stable base and quiet operation. The only thing really missing was the pre-installed cassette offered by the Kickr smart trainer.
The new Wahoo Kickr Core Bundle includes the choice of a pre-installed 8/9/10/11/12 speed cassette. Plus, it includes a one-year subscription to Zwift, all for a lower price than before. Bundling the cassette with a Zwift membership is a first for Atlanta, Georgia-based Wahoo Fitness.
Along with this new package – and its price drop to match the cost of the Zwift Hub One – is a price drop for the Wahoo Kickr Core found at Wahoo retailers. These Kickr Core trainers will not include a cassette. Luckily, people who purchase a Kickr Core at a local bike shop or brick-and-mortar store are offered a discounted one-year Zwift membership at $99.99/£99.99/€99.99.
There are no physical changes to the Kickr Core Smart Trainer, and there are no major changes that needed to happen anyway.
Price, Wahoo Kickr Core (without cassette): $399.99 / £349.99 / €399.99 / $739.99 CAD
Price, Wahoo Kickr Core Bundle: US$599.99 / £549.99 / €599.99 / $939.99 CAD
What does this mean for the Zwift Hub?
Simply put, the classic Zwift Hub smart trainer – the one with a multi-speed cassette option – is no more. This leaves the Zwift Hub One smart trainer as the only Zwift-branded smart trainer on the market.
The classic Zwift Hub smart trainer was released just over a year ago in 2022, receiving a number of firmware updates along the way: race mode, auto-calibration, and even virtual shifting to start. It had a number of unmatched features at its price point, with only the Wahoo Kickr Core smart trainer coming close.
Add a pre-installed cassette of the rider's choice and the Hub makes a great smart trainer, which can be used with just about any smart training program.
The Zwift Hub One with its single cog and virtual shifters. But the Zwift Hub with a multi-speed cassette is gone and replaced by the Wahoo Kickr Core Bundle. The same price, and pretty much the same features, with just compatibility with the Wahoo accessory ecosystem.
Zwift Hub One vs Wahoo Kickr Core: Which smart trainer is best for you?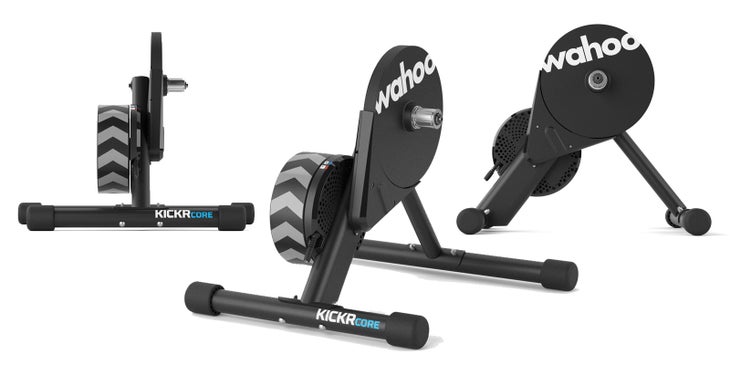 We reviewed the Zwift Hub One and Wahoo Kickr Core smart trainers. Both are great options with excellent value for money.
The main difference you'll see between the two trainers is that the Hub One comes with a single cog and virtual shifting in the Zwift app. The single sprocket makes it very easy to switch between bikes with different drivetrains, and virtual shifting (done with the Zwift Click controller included with the trainer or with an optional Zwift Play controller) provides a wide range gears for bikes that may not have them. the right gear.
The Wahoo Kickr Core trainer is much more traditional. You'll need to use a standard bike cassette and use your bike's drivetrain to shift between gears to find the right gear. Kickr Core offers additional integration with the Wahoo ecosystem, including pairing with their Headwind fan, Kickr Climb slope simulator, and Elemnt GPS cycling computers. The Zwift Hub One simply can't match it.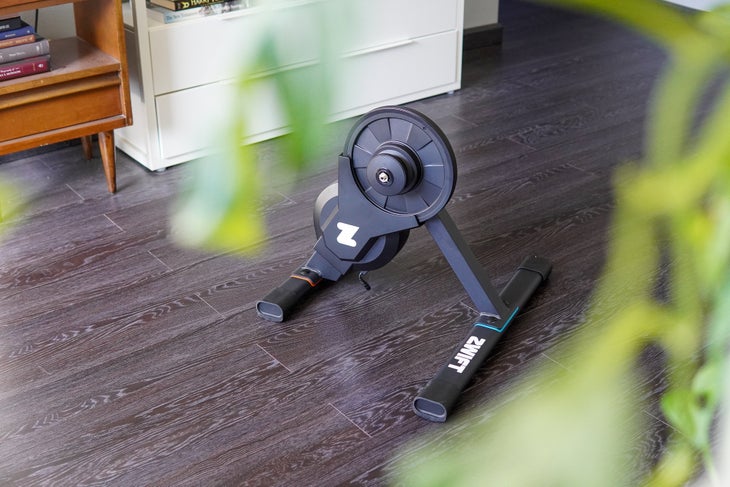 There are a few hardware differences worth noting: the Kickr Core allows for multiple Bluetooth connections and promises slightly more accurate power readings. But for all intents and purposes, these two smart coaches are about as close as it gets.
If you only use Zwift – or ERG mode on other training programs – then the Hub One is probably the simplest solution. But if you prefer the feeling of using your own drivetrain or intend to use apps other than Zwift, then the Wahoo Kickr Core is probably the better, more versatile option.
Zwift adds discounted one-year subscription option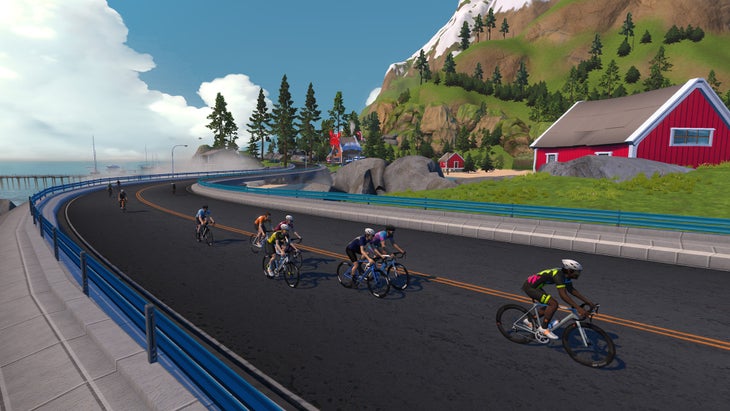 Unless you've purchased a smart trainer bundled with a Zwift subscription, Zwift has traditionally only been available on a monthly basis. Now, users can sign up for a one-year subscription that promises better value for money.
The new 1-year subscription option is priced at $149.99 / £129.99 / €149.99. The monthly subscription remains at $14.99 / £12.99 / €14.99. Signing up for a one-year subscription is a saving of $29.89 / £25.89 / €29.89, or 12 months of subscription for the price of 10.
Existing members on their monthly subscription can upgrade to an annual subscription, although users who subscribed through the Apple App Store will need to cancel their existing subscription and then subscribe on Zwift.com to upgrade to a subscription annual.
Don't worry, monthly subscribers: you can always maintain your monthly subscription and interrupt it as soon as the weather returns to your liking.
Updated November 21, 2023: This story has been updated to reflect the discontinuation of production of the Zwift Hub cassette trainer, not the Zwift Hub One.
Gn tech
Follow Us