The best makeup products to make you look awake, even when you're dead tired
If only there was a time machine that could put you to bed at 10 p.m. last night, giving you all the beauty rest you need. Instead, you're here the next morning, checking out a mirror that might as well be lit by a neon sign that reads "Look who's tired."
But all hope is not lost, especially if you follow these tips from makeup experts who have been there, done it, and still managed to look their best.
If you think your face can't be fixed with simple cosmetics, experts say there's hope for even the most tired face.
"Dull looks are the result of lack of sleep, lack of hydration, or just life in general," says Jamie Greenbergmakeup artist and founder of Jamie Makeup. "The right makeup, applied correctly, can help push your face towards its healthiest look."
Makeup artist Marco Campos agreed. "If used correctly, makeup can really make you feel like you've had a full week of the best sleep. With the right concealer, you can essentially erase fatigue around the eyes. A little brush on the eyebrows, a curl on the eyelashes and a dash of mascara will open and lift your eye upwards.
A complete plan to look well rested
Remember that even if all you want to do is lie in the dark, brightness is your mantra for the day.
"The key is to accentuate features without looking heavy, keeping skin and makeup feeling fresh," the makeup artist says. Fiona Stiles. "Products with a soft glow give light to the face without it looking shiny and overly accentuated, so the glow feels like it's coming from you."
Take a look at your palette and act on it.
"I avoid using dark eyeliners and shadows on my eyes, and lean into cool colors and extra shine to offset dull skin and puffy eyes," Stiles says.
"Warmer colors like peaches and golds give the illusion of health," the makeup artist says Grégory Arlet. He also suggested thinking "up" in everything you do: "Applying mascara only to the upper lashes will lift the eyes, making them look more perky. Then apply the blush on the cheekbones or just above. Adding it lower can make the face drag.
If you are short on time, here is a brief overview of the most important areas:
Under the eyes : Makeup artist Jaleesa Jaikaran suggested starting with a peach to orange concealer to neutralize the darkness.
"A little goes a long way, so use a little at a time, gently patting into skin with a fluffy brush or fingertips," Jaikaran says. "Let color corrector sit for a second, then apply full-coverage concealer to lift and brighten."
"Don't apply too much concealer," the makeup artist says Marco Campos. "Apply a small amount to the inner and outer corner of the eye and blend. Add a little more if needed, then gently set with a fine setting powder.
Makeup artist Jamie Dorman remembered using eye makeup to look more awake at school.
"I used white liner on the inner edge of my eye and concealer lighter than my skin all around my eye so I would look more attentive," Dorman said.
Eyelashes: "I always curl my lashes because it's the best way to make you look more alert and energetic," the makeup artist says. Sandy Ganzer. "It opens up your eye, giving your face an instant refresh."
Color matters here too. "A dark mascara like Diorshow Black Out immediately makes dark circles less noticeable and helps you look refreshed," the makeup artist said. Melissa Murdick.
Play: "Never underestimate the power of blush in the right color," Dorman said. "It can seriously brighten a face and make your eyes pop."
Lipstick: "Put a drop of glossy lipstick on the bridge of the nose to make the face look brighter and healthier," Arlt suggested.
DIY tips
Even if you don't have tons of fancy cosmetics, there are ways to energize your look on the cheap.
Ice cream, baby"If you don't have a jade roller or mask to remove puffiness, just rub an ice cube under your eyes with clean hands," Greenburg said.
Curl with cutlery: "In a pinch, you can heat the curl of a spoon with a hair dryer and very carefully press it against your lashes to get a curl," Ganzer says.
spoon me"If you don't have access to your favorite products, put metal spoons in the freezer for five to 10 minutes, then use them under your eyes to smooth out puffiness," Jaikaran says.
Cafe (indoor and outdoor): "A DIY helper for dark circles is to add a splash of water to crushed coffee beans, apply it as a paste, let it sit for seven minutes, then wash it off with cold water" , said Jaikaran.
Take it easy
Finally, remember that no matter how tired you are, less can be more when it comes to covering up fatigue. "The techniques don't have to be drastic," Campos said. "Small tweaks can really make you look more alert and ready to take on the day."
And keep these words from Murdick in mind: "If you look tired, you're fine. Don't stand out or focus too much on it. We all have good days and rest days, but you're still beautiful, I promise.
Below are some of the experts' favorite makeup picks for your most tired days.
HuffPost may receive a share of purchases made through links on this page. Each item is independently selected by the HuffPost Shopping team. Pricing and availability are subject to change.
Wander Beauty Baggage Claim Eye Patches
"First, you need to use something to tighten the under-eye area and reduce puffiness," Murdick said. "These patches really help. Leave them on for a few minutes, then massage in with the remaining serum."
Shiseido eyelash curler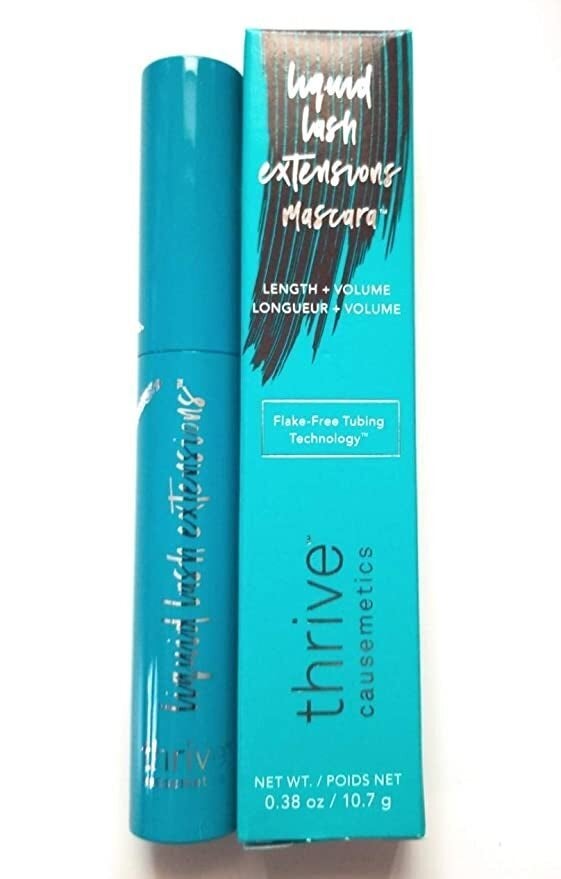 Thrive Causemetics Liquid Mascara for Eyelash Extensions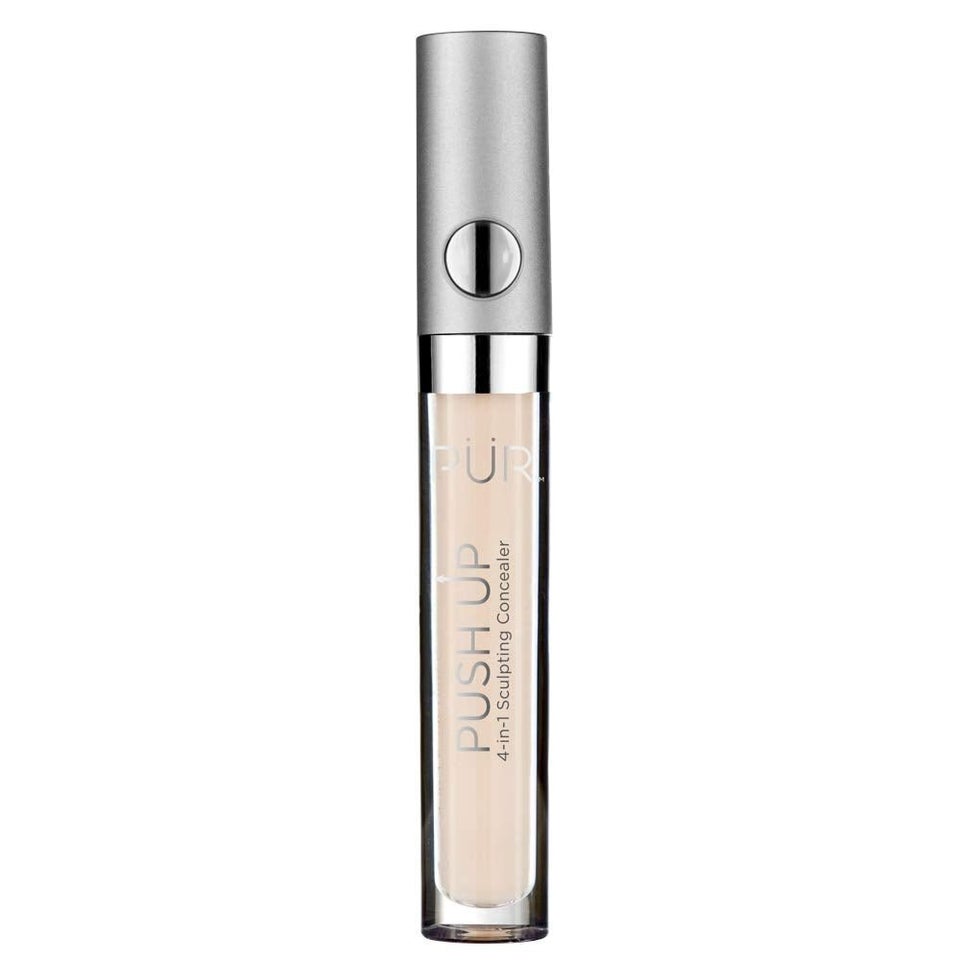 Pür Push Up 4-in-1 Sculpting Concealer
"A perfect hydrating concealer also helps not just cover but lift the face, and that's my favorite," Greenberg says.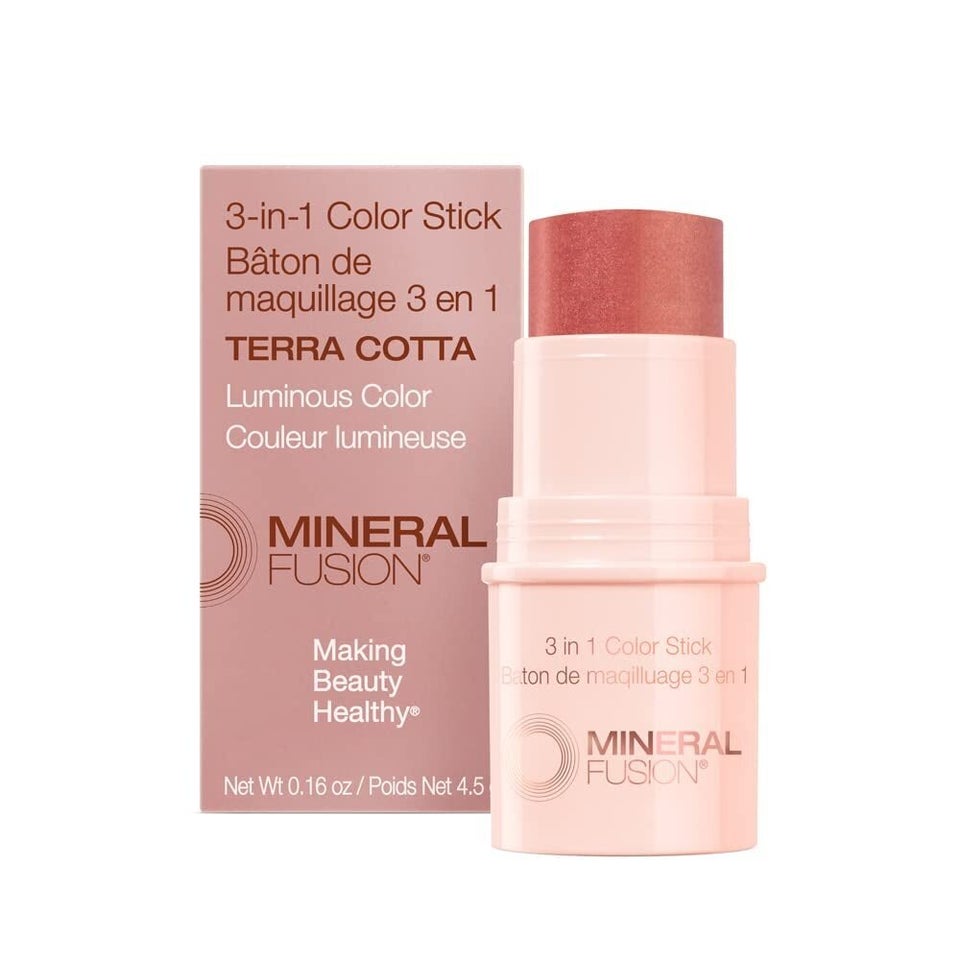 Mineral Fusion 3-in-1 Color Stick
"I like to dab a bit of this berry cream blush on my cheekbones after skincare and before concealer/foundation," Stiles says. "It gives a lovely color to the skin that feels healthy and fresh, like you just took a quick jog."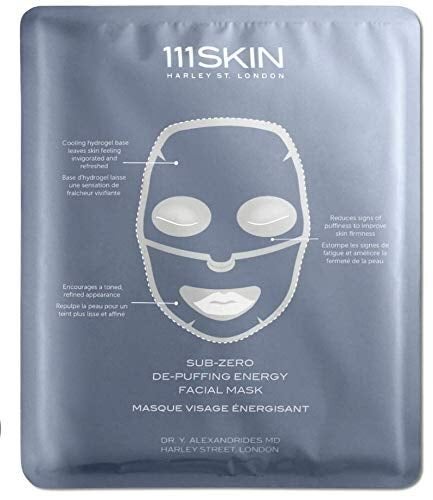 111SKIN Harley St. London Sub-Zero Anti-Puffiness Energy Face Mask
"If I have time, I always like to start with these masks," Campos said. "The product's formula helps reduce puffiness due to lack of sleep while rehydrating the skin."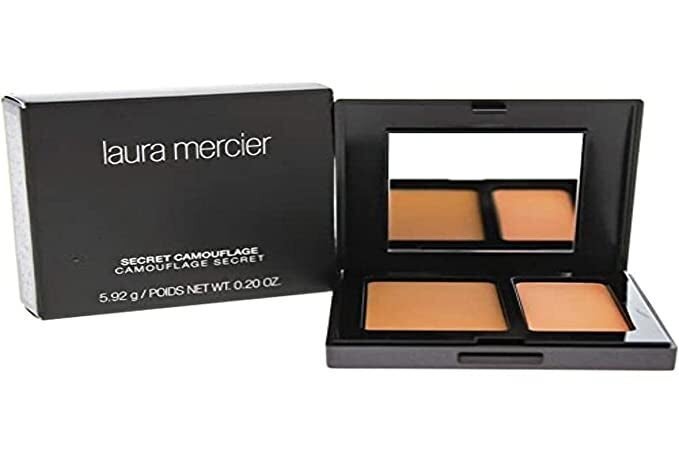 Laura Mercier Secret Camouflage Concealer
"It comes as a duo, which I love, and a little can go a long way," Campos said. "Each compact has two shades: one that helps correct dark circles and one that helps brighten the skin. My pro tip is to apply it with my fingers to really warm up and blend the product."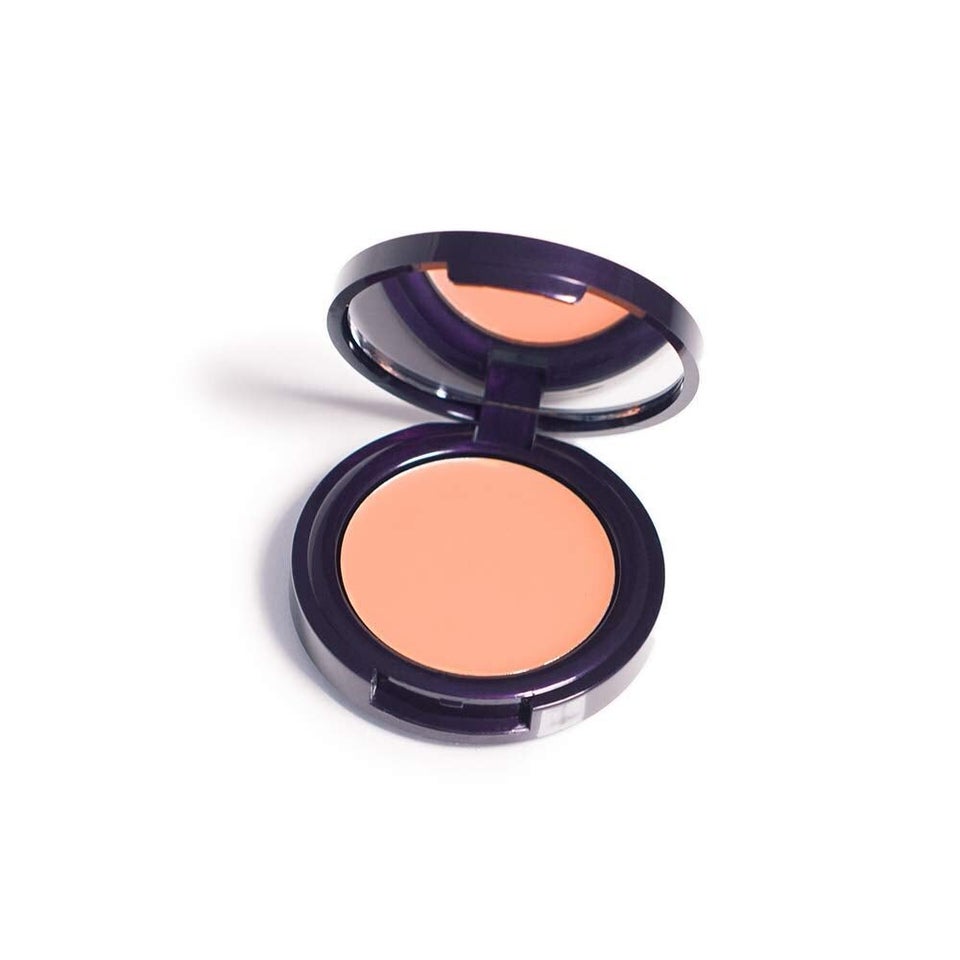 Westmore Beauty Shadow Edit Magic Shadow Eraser
"This product neutralizes blue and purple tones," Dorman said.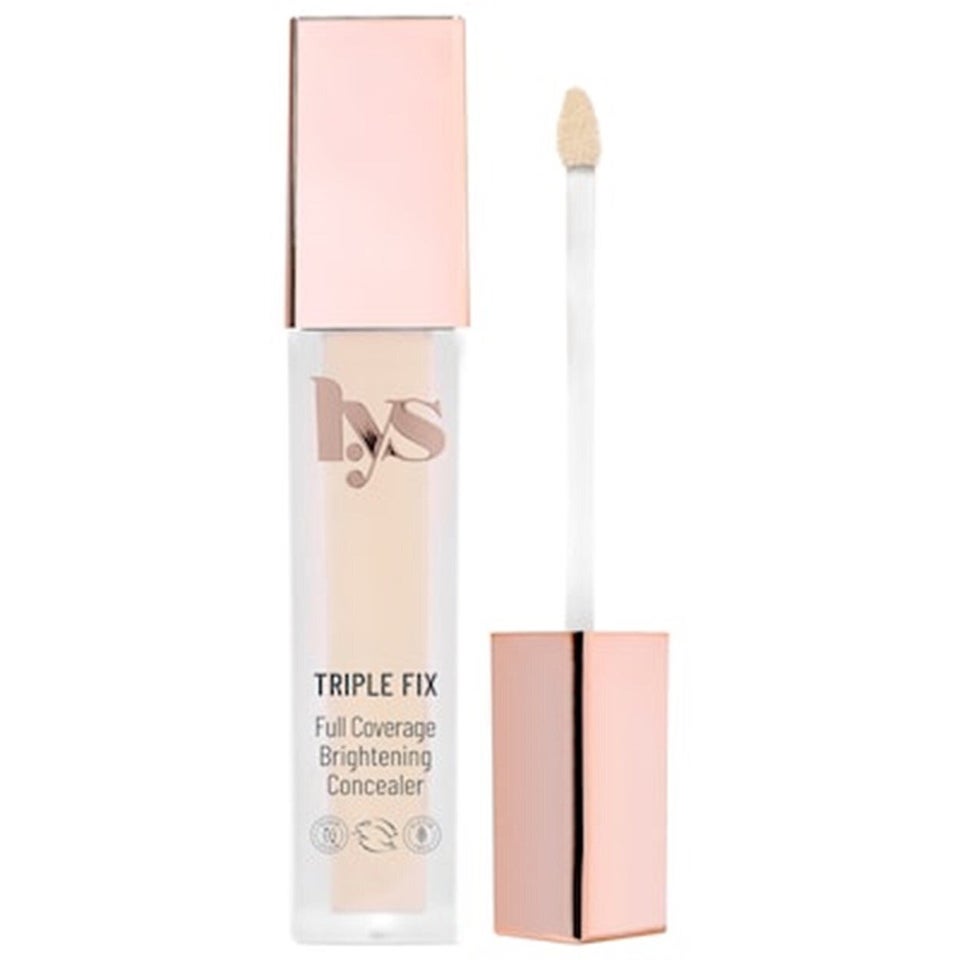 Lys Triple Fix Full Coverage Brightening Concealer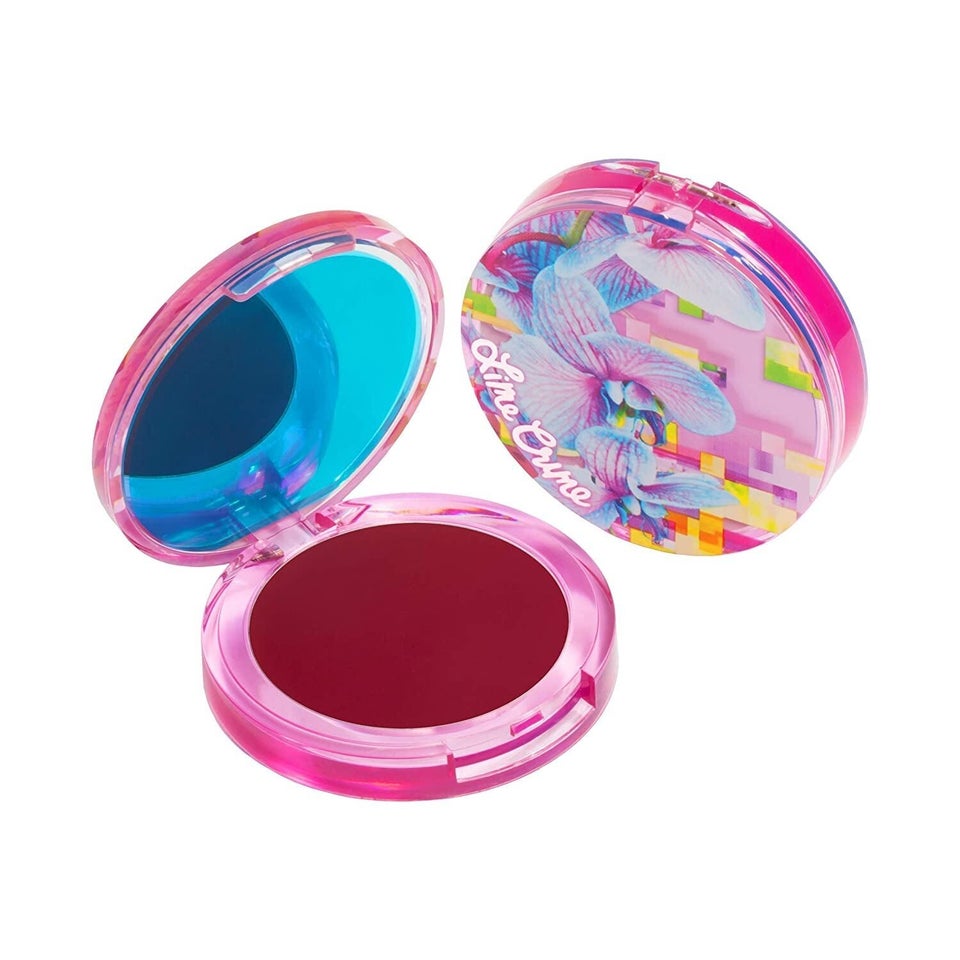 Lime Crime Softwear Blush
"I love this product for its cream-to-powder formula that blends easily and vibrant colors that revive skin," Dorman said.



huffpost
Not all news on the site expresses the point of view of the site, but we transmit this news automatically and translate it through programmatic technology on the site and not from a human editor.