Taylor Swift tickets are out of reach for average Americans; how to avoid getting scammed
Taylor Swift's first tour since 2018 kicked off with a Tickemaster meltdown, and as the gigs continue, ticket prices have steadily gone up.
Swift is about halfway through the North American leg of "The Eras Tour" and is scheduled to perform at MetLife Stadium in New Jersey on Friday, Saturday and Sunday nights over Memorial Day weekend.
However, fans of the pop star are struggling to find affordable tickets. Prior to the three-night shutdown, lowest ticket prices were around $1,600.
Scams and ticket issues also force fans to shell out big bucks. A Massachusetts man paid $21,000 for four tickets after the original tickets he bought on StubHub, a resale site, never arrived.
TAYLOR SWIFT SPEAKS AFTER INJURY ON ERAS TOUR: 'IT WAS COMPLETELY MY FAULT'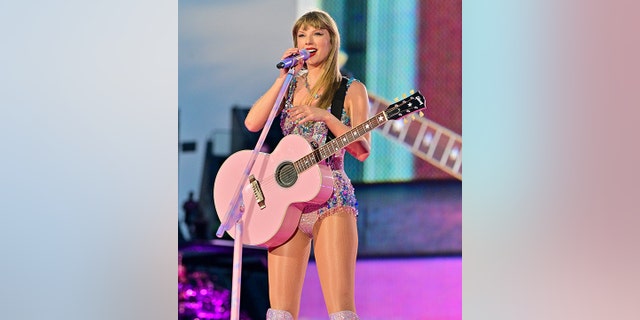 Anthony Silva told WCVB-TV he originally spent around $1,800 for four tickets.
Other fans were scammed, like Jacey Smith, who bought four tickets to one of the concerts in Nashville, Tennessee, but only received two, according to WTVF.
"We originally ordered our tickets from this guy, and he seemed legit," Smith told the outlet. "We ordered four tickets, and only two were transferred. We got worried and worried, and now we've driven so far, and now we may not be able to get in."
If you're buying on social media, experts recommend double-checking the date the account was created or looking for other signs that the person actually exists. Another suggestion is to use Paypal Goods & Services to protect yourself from losing money if you were to get scammed.
If you're looking for cheap tickets, Ticketmaster will likely drop new batches of tickets in the days leading up to and on the day of Swift's concerts. These potential ticket declines may be due to new seats being added to the venue or returned tickets, and they would be sold at face value.
A Twitter account, @erastourticks, often monitors Ticketmaster and tweets when a new batch of tickets has gone on sale.
But some fans are getting creative to see the "Midnights" crooner. A Nashville man couldn't buy tickets but found another way to see Swift live. Davis Perrigo applied to be a security guard for the Nissan Stadium concerts, which allowed him to sing with the "Fearless" musician.
"My wife jokes that I sing Taylor Swift songs with such passion for someone I've never broken up with," Perrigo told WTVF.
Other fans who couldn't get tickets started showing up outside stadiums to hear Swift sing hits like "Lover," "Bad Blood" and "You Belong With Me" in real time. .
"Swift fans are always so excited about her that some without tickets will show up to performances just to hound them," Howard Breuer, CEO of NewsroomPR, told Fox News Digital. "At her May 5 show in Nashville, a ticketless fan flew in from Honduras to participate in the experience in any way she could. Another ticketless fan flew in from Australia to New York yesterday."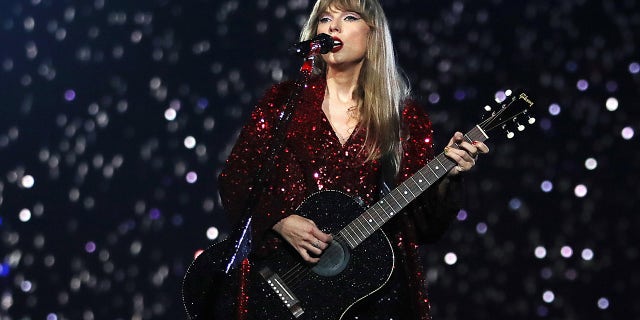 TAYLOR SWIFT TICKET SNAFU LEADS MASSACHUSETTS DAD TO SPEND $21,000 ON LAST-MINUTE SEATS FOR HIS DAUGHTER AND FRIENDS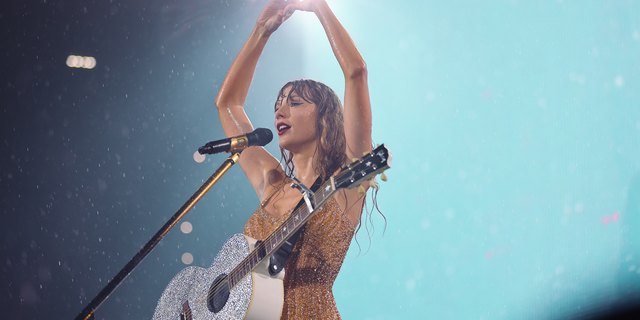 However, fans in New York and New Jersey won't have that option because MetLife Stadium has told people who don't have a concert ticket that they shouldn't show up at the venue.
"To be clear, do not come to MetLife Stadium if you do not have a ticket to the Taylor Swift concert," said an announcement made on Twitter. "Our car parks and public transport will be at maximum capacity and are only reserved for customers with tickets. The tickets must correspond to the show of the evening.
"Violation of MetLife Stadium policies may result in eviction from the property and prohibition from attending future events."
Swift's ticket fiasco began in November, when Ticketmaster had to cancel the general sale after the pre-sale tour ended. Many fans were left ticketless and angry with the sales website.
"Due to extraordinarily high demands on the ticketing systems and insufficient ticket inventory remaining to meet this demand, tomorrow's public onsale for Taylor Swift | The Eras Tour has been cancelled," Ticketmaster said at the time.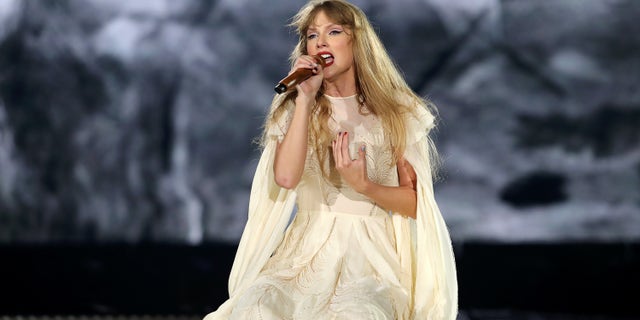 CLICK HERE TO SUBSCRIBE TO THE ENTERTAINMENT NEWSLETTER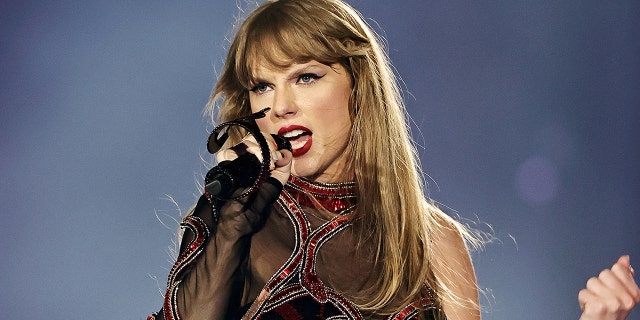 Swift released her own statement calling out Ticketmaster.
"It goes without saying that I am extremely protective of my fans," she wrote on social media.
"We've been doing this for decades together and over the years I've brought so many elements of my career internally. I did this SPECIFICALLY to improve the quality of my fans' experience by doing it myself- even with my team, who care about my fans as much as I do. It's really hard for me to trust an outside entity with those relationships and loyalties, and excruciating for me to just watch mistakes happen without recourse.
"There are a multitude of reasons why people have had such a hard time getting tickets and I'm trying to understand how this situation can be improved in the future. I'm not going to excuse anyone because we asked them, several times, if they could handle this kind of request and we were assured that they could. It's really unbelievable that 2.4 million people got tickets, but it really pisses me off many of them feel like they've taken multiple bear attacks to get them."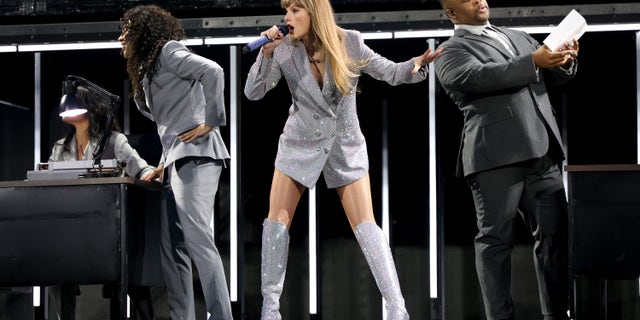 Despite Swift's addressing the ticket sales fiasco, the pop star hasn't spoken publicly about the resale prices of her tickets. Breuer, a public relations and branding expert, told Fox News Digital that her silence doesn't necessarily affect her relationship with fans.
"The real Swifties are always on the bus. They're more frustrated with the mess Ticketmaster is making than it is," he said. "They know Ticketmaster is the Darth Vader of the concert industry these days and the ticket sellers are the Stormtroopers, and that Swift and her fans are just the latest victims. There's also been recent controversy with Beyoncé and Bruce Springsteen, but you won I don't see them playing on the subway either."
Seth J. Horowitz, president of the Horowitz Agency, noted that Swift is "handcuffed."
"There are a lot of mouths to feed when it comes to live events (security costs have skyrocketed) and in theory she could reserve a number of tickets for those who can't afford the prices. high tickets. However, then you'll have another group of fans who could potentially qualify for those resentful tickets if they're not lucky enough to get them," Horowitz told Fox News Digital. "We live in a capitalist society of supply and demand, and Taylor Swift is the most in-demand artist. Welcome to America."
Haley Kinney, who also handles integrated public relations matters for Horowitz agency clients, said the ticket prices did not "tarnish" Swift's reputation.
"Take the example of the Philadelphia show. Thousands of fans who were unable to purchase tickets due to affordability or availability still camped out in the parking lots for the opportunity to hear him play. ", she explained to Fox News Digital. "Other fans listen to her shows religiously via live streams. Taylor Swift is highly respected and has had an enduring career – most fans are happy with her success, especially given the circumstances leading up to this tour. They are just excited to see his show, even though they couldn't buy tickets."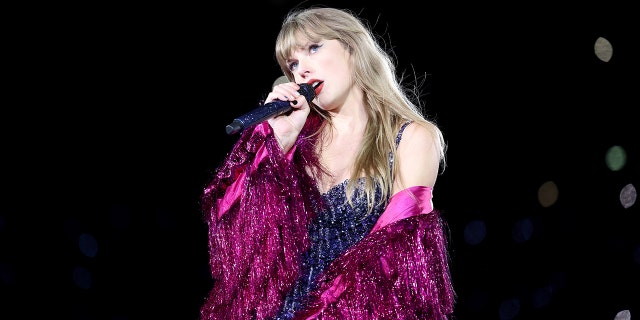 CLICK HERE TO GET THE FOX NEWS APP

foxnews entertainment
Not all news on the site expresses the point of view of the site, but we transmit this news automatically and translate it through programmatic technology on the site and not from a human editor.