Taiwan says China's military threats will encourage more US support
China's continued threats to use force against Taiwan will only increase support from the United States and others, Taipei said this week after Beijing launched a sharp military drill to protest a visit by members of Congress.
The Congressional delegation, or CODEL, led by Republican Senator Lindsey Graham of South Carolina sparked vocal protests before and after meeting Taiwanese leaders, including President Tsai Ing-wen and her foreign and defense ministers .
In the hours before CODEL landed in Taipei on Thursday, Chinese Foreign Ministry spokesman Zhao Lijian warned that the United States was heading down a "dangerous path" by endorsing the government of Tsai, who rejects the Chinese position that Taiwan should be governed from Beijing.
The following day, the PLA's Eastern Theater Command announced a series of live-fire exercises in the Taiwan Strait in response to "deliberate provocation" by the United States. At a regular press conference on Friday, Zhao called the military drill a "countermeasure" to Washington's "recent negative actions" regarding Taiwan, which has moved closer to the United States as the iron grip of Chinese leader Xi Jinping on power ushers in a more assertive foreign policy. .
In a statement on April 15, the day CODEL left for Japan, the Taiwanese Foreign Ministry called Beijing's reaction "absurd".
"Military threats against Taiwan by the Chinese Communist Party's totalitarian government will only strengthen the Taiwan people's resolve to uphold freedom and democracy," he said, "and will also attract more support for democratic Taiwan from the part of the United States and other democratic partners, as well as their emphasis on peace and stability across the Taiwan Strait."
"Democratic Taiwan is not under the jurisdiction of totalitarian China," he said.
New Jersey Sen. Bob Menendez was the only Democrat in CODEL, although he was a senior official as chairman of the Senate Foreign Relations Committee. The other four GOP lawmakers were Senators Richard Burr of North Carolina, Rob Portman of Ohio, Ben Sasse of Nebraska and Representative Ronny Jackson of Texas.
Ahead of the closed-door meeting between CODEL, Tsai and his National Security Council, the Taiwanese president said in prepared remarks that Russia's invasion of Ukraine proved that "democracies must strengthen their alliance" and collectively "defend against threats posed by authoritarian nations". who seek to disrupt regional peace.
At a press conference after the talks, Menendez said the group's visit amidst war in Europe and other global challenges was "a testament to the importance of Taiwan." The United States seeks "no conflict" with China, he said. However, using a framework similar to President Joe Biden's "democracy versus autocracy," Menendez said the "question of our time" was "what kind of world do we want to live in?"
Graham, responding to a question about the likelihood of US troops defending Taiwan against a Chinese invasion, said, "All options are on the table." "To give up Taiwan would be to give up freedom itself. America will not give up freedom," he said earlier.
"I hope the Chinese Communist Party will change its ways. Until that day comes, we must be strong in the face of oppression," the senator said. "For the Chinese Communist Party, we do not seek conflict, but we will fight for our values. Choose wisely."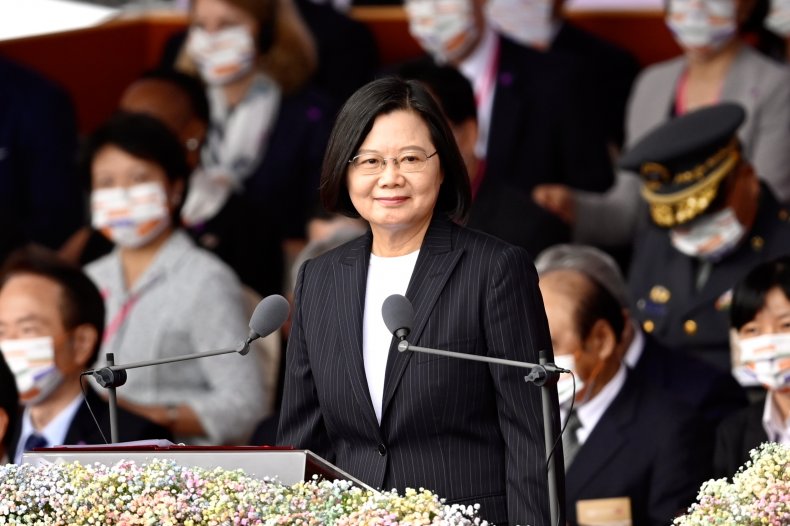 gb7
Not all news on the site expresses the point of view of the site, but we transmit this news automatically and translate it through programmatic technology on the site and not from a human editor.