News
Surveillance video shows fatal shooting of DC special police officer during training
Newly released surveillance video shows the moment a retired Washington, D.C., lieutenant fatally shot Maurica Manyan, 25, during police training at the Anacostia Library last year.
The shooter was sentenced to three years in prison last month, according to FOX 5 DC, but the family wants more to be done.
"The Manyan family is committed to ensuring that the public has access to surveillance footage because the events leading up to Officer Manyan's death are a matter of grave public concern," said attorney Chelsea Lewis of Lewis Law Esq. read.
Manyan and a group of trainee special police officers had just completed baton training led by private contractor Jesse Porter, 59, at the library on August 4, 2022,
BLUE BASTION BATTERED BY WAVE OF homicides, violent crime wave faces significant 911 delays
The group gathered to take a photo at the end of the training. The video shows Manyan in the middle of the group as she turned around to remove her mask. That's when Porter can be seen suddenly moving to the side of the group, turning around, drawing his gun and shooting. Manyan was shot once in the chest.
People in the room can then be seen acting in shock, including Porter, who raised his hands to the top of his head. He then went to Manyan's house.
"Seeing Officer Maurica fight for her life on the floor of the Anacostia neighborhood library with her killer towering over her in her final moments was nothing short of heartbreaking," Lewis said in his statement. "We are calling for an investigation into multiple alleged policy violations we observed on surveillance footage, including allowing Porter to enter the library with a loaded gun and allowing him to remain, just steps away from the library. "The location where Officer Manyan was shot – unhandcuffed and armed with the weapon that killed her, surrounded by her former MPD colleagues."
TRUMP FILES MOTION TO RE-USE D.C. JUDGE TO PRESIDE OVER 2020 ELECTION INTERFERENCE CASE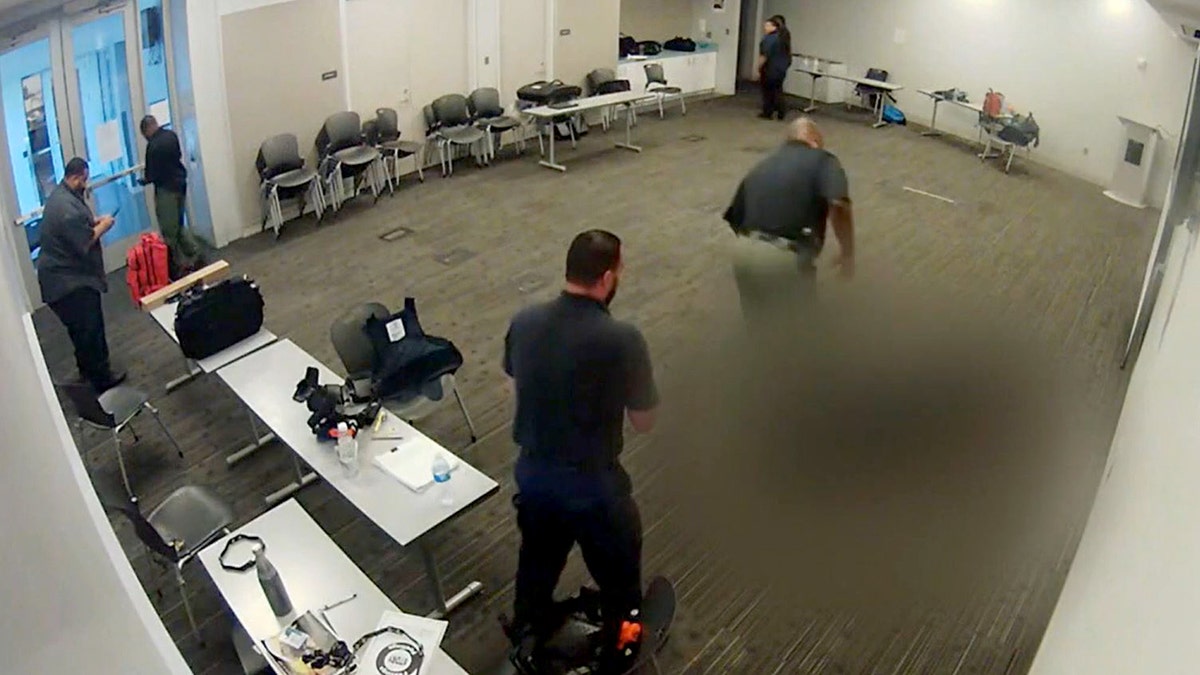 Porter's attorney told FOX 5 the retired police lieutenant thought he had a training pistol.
"He had no criminal intent, and he didn't intend to harm her that day. He recognized that what he did was negligent. But it wasn't criminal. But he also accepted responsibility," Brian McDaniel, Porter's attorney, said.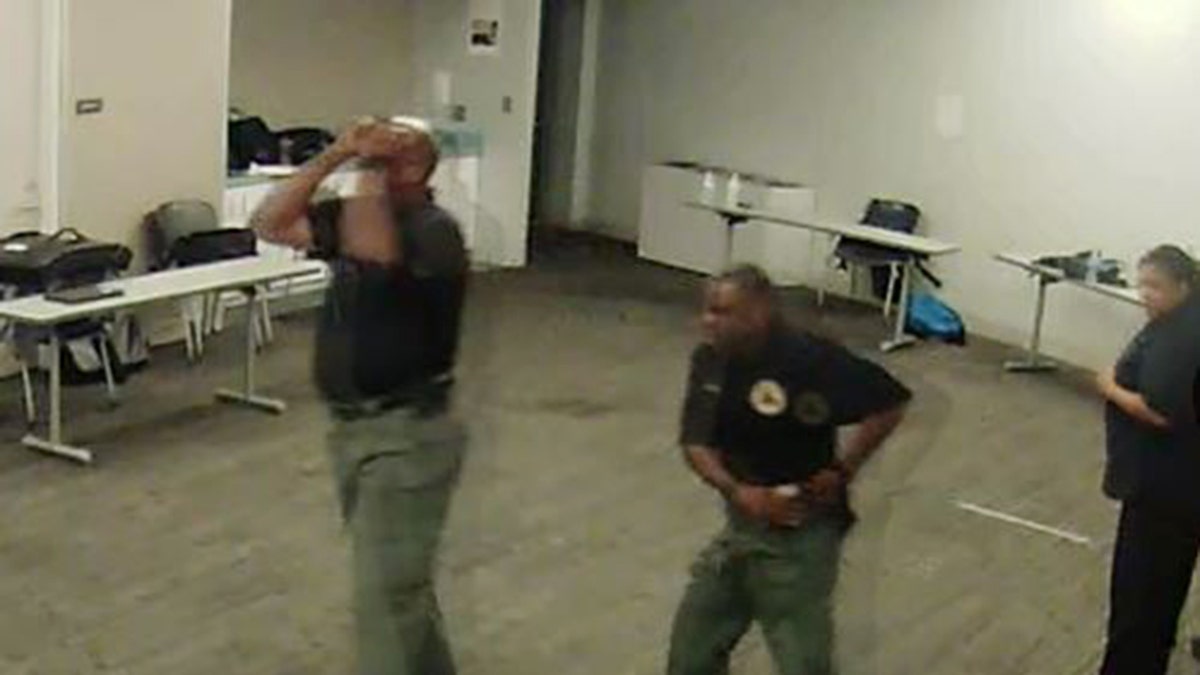 In May, Porter was initially charged on three counts of second-degree armed murder, possession of a firearm during a crime of violence and unlawful discharge of a firearm.
CLICK HERE TO GET THE FOX NEWS APP
Porter pleaded guilty to involuntary manslaughter in the armed and unlawful discharge of a firearm as part of a plea deal.
Porter also reportedly apologized to the victim's family.

foxnews
Follow Us