News
'Sopranos' Star Drea de Matteo Joins OnlyFans After Being Called 'Savage': 'Don't Accept Defeat'
"Sopranos" star Drea de Matteo doesn't care what others think about her decision to join OnlyFans.
"I know some people have said some nasty things about me joining OnlyFans. But, you know, the way we see things in this house is that mom is a warrior, doesn't accept defeat," a de Matteo told Fox News Digital.
The 51-year-old joined the subscription service, known for its uncensored content, last month. She announced the news on her Instagram with a nude photo and charges $15 per month for her page.
"I was like, 'OK, so everyone is in their underwear and being sexy on Instagram and I'm not doing that, but I can do it and get paid for it.' … I don't know why I didn't think of it sooner," De Matteo added.
THE SOPRANOS STAR DREA DE MATTEO CREATES AN OnlyFans ACCOUNT, joining Denise Richards and Carmen Electra
"Things have changed in the last three years. My children have always been my number one priority. If I had known I could work my whole life in my closet, I would never have (believed it). …I know this might sound crazy and it might sound a little lazy but I'm a really big supporter of stay at home moms and women who truly love raising their kids and I've balanced it all and I've done it all.
"But I'm 51. I didn't know it was going to have to be a life change, you know, all of a sudden, during a time where I'm supposed to be relaxing a little bit, I would have had to change careers and discover new things because my own industry thinks I'm, you know, a savage."
Matteo was referring to the reaction within the industry to her stance on COVID-19 vaccination mandates, which she has refused to uphold and regularly speaks out against on X, formerly Twitter.
"I guess you could say I was a bad girl because I didn't follow the rules a few years ago. So I don't ever want to be at the mercy of mandates or strikes or whatever it's like," de Matteo said. said.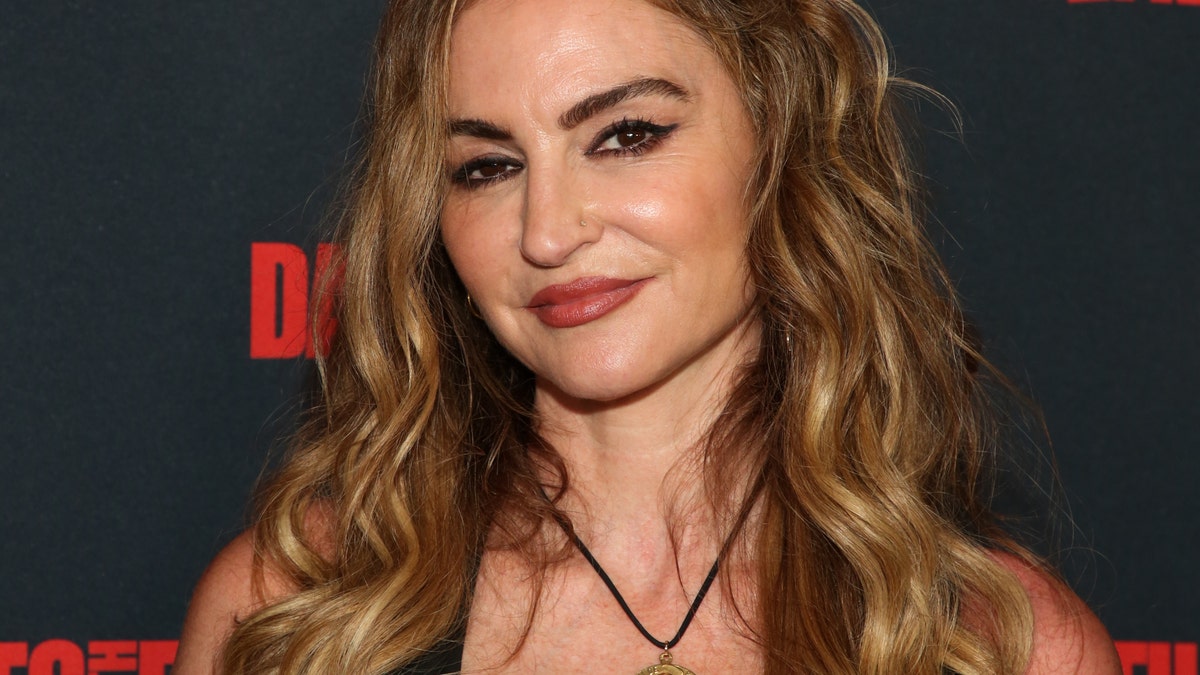 DO YOU LIKE WHAT YOU READ ? CLICK HERE FOR MORE ENTERTAINMENT NEWS
The actress said her agent dropped her and she "almost lost our house because of it."
"People find it hard to believe that I was never really paid a lot of money for any of the jobs I did," de Matteo said. "People think I'm golden, and I'm not. I've worked from job to job. And I've turned down tons of jobs in the past just to be with my children because their father is on the road, and he is not there often."
I guess you could say I was a bad girl for not following the rules a few years ago. So, I never want to be at the mercy of mandates or strikes or anything like that again.

-Drea de Matteo
But after posting a more explicit photo, she seized this new opportunity, ignoring the haters along the way.
"I don't care. I don't care. I'd rather save my family than save face," she said.
"Listen to the people who think it's something crazy. It's not what you think. And for the people who think it's something crazy, that's exactly what you want it to be. either."
The "Sons of Anarchy" star says her boyfriend, Robby Staebler of All Them Witches, and her children from her relationship with Shooter Jennings, support her work on the site.
"My kids were the ones who said, 'Do it. She (Matteo's daughter) will also retouch the photos, because they want certain things that we couldn't do. I used to have a lot of money. And then, all of a sudden, I went from never being allowed to work to never being allowed to work again. I was never the type of actor who took jobs just to stay in the business. I literally took jobs to feed my family.
"So when people make nasty comments about why I would do that, my response is, 'Geez, I hope you're never in the fucking position I'm in. I m 'takes care of a whole family.' and many other people who depend on me."
She also revealed that her children read the comments about her decision to join OnlyFans, which worried her at first.
APP USERS CLICK HERE
PLAYBOY FOUNDER'S SON HUGH HEFNER JOINS Onlyfans and Recalls His 'Wild' Childhood at the Mansion
"I know my daughter read (an article) and read some of the hateful comments. I sat down and told her, 'You know, mom is not what they're trying to say.'" She said, " We don't even need to have this conversation.' She schooled me.
"But my kids are old enough to read now, and everything I do, I do for them. Everything I gave up, I gave up for them. I mean, all the sacrifices I made "I'm going to go ahead and read this stuff and feel differently about myself because of what people are saying because God knows how suggestive this society has become."
I do not care. I don't know. I would rather save my family than save face.

-Drea de Matteo
De Matteo said she personally avoids reading anything published about her.
"I don't read the comments. I never have," she said. "I would say my last few relationships with men I've been with have actually gotten worse because they read all the comments on my social media, their own social media, whatever, and it destroys people.
"I know what they're saying isn't true," she continued. "It could never get under my skin because I stood for something I believed in. I know the kind of actor I've been my whole life. I know I'm good at what I do. J I love what I do. But it's no longer the only interest in my life.
JESSIE JAMES DECKER RESPONDS TO MOM-SHAMERS WHILE SHE WEARS A BLACK BIKINI IN Sizzling Snaps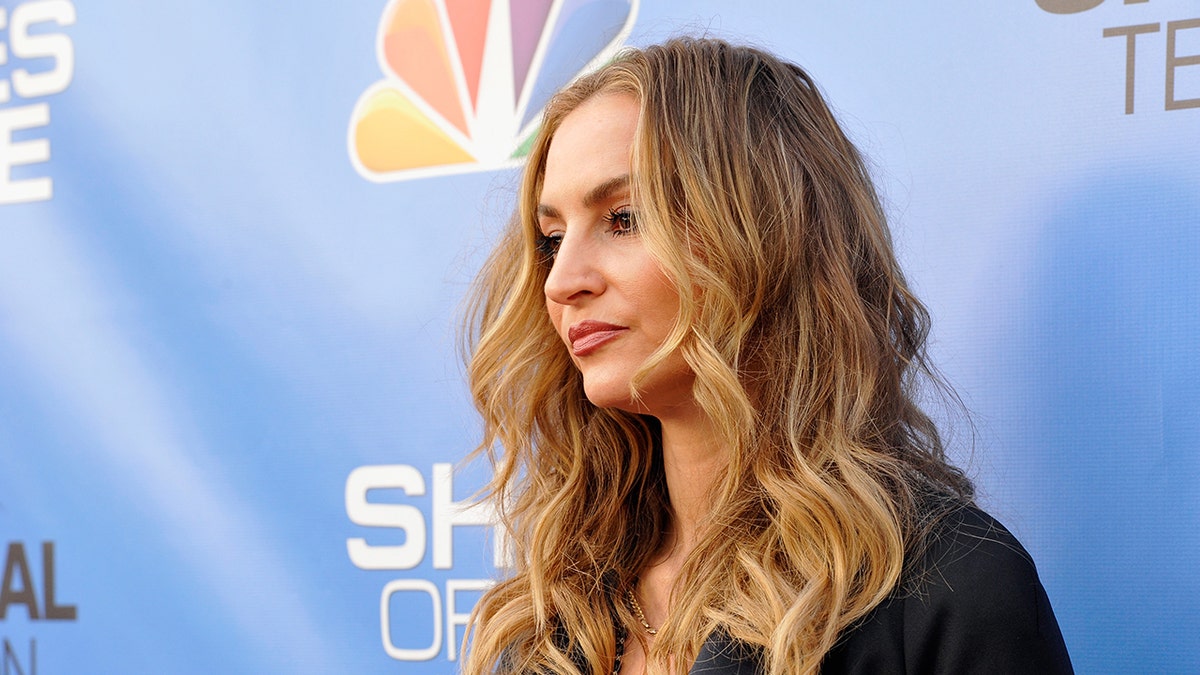 CLICK HERE TO SUBSCRIBE TO THE ENTERTAINMENT NEWSLETTER
The Queens, New York-born star got her big break in HBO's "The Sopranos" in 1999, playing Christopher Moltisanti's girlfriend Adriana, played by Tony Soprano protégé Michael Imeprioli by James Gandolfini.
Adriana was at first a typical gangster's girlfriend, engaged in a toxic relationship with Christopher, which included drug use and physical violence on Christopher's part. She eventually got involved in running a nightclub, but everything went downhill for her after she was forced to become an FBI informant on the Soprano and Christopher crime family.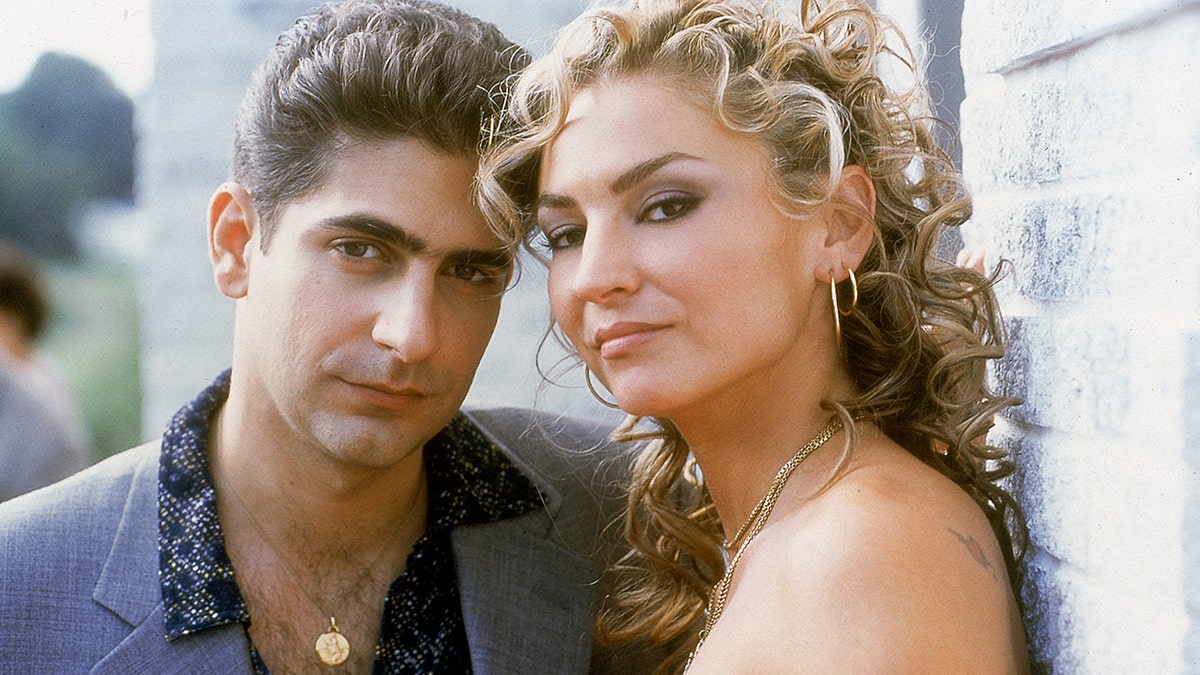 Her character was killed off during the show's fifth season, in one of the series' most well-received episodes, "Long Term Parking", after it was discovered that she worked for the FBI. De Matteo's work on the episode earned her an Emmy for Outstanding Supporting Actress in a Drama Series in 2004. De Matteo's character also appeared in two additional episodes the following season, in dreamlike scenarios.
JENNIFER ESPOSITO REJECTED 'THE SOPRANOS' AUDITION SEVERAL TIMES: 'I CAN'T RELIEVE THIS'
From there, she appeared in shows like "Desperate Housewives" and "Sons of Anarchy" and films like "New York, I Love You" and "Don't Sleep."
But de Matteo is changing her focus as her OnlyFans take off and she pursues other interests.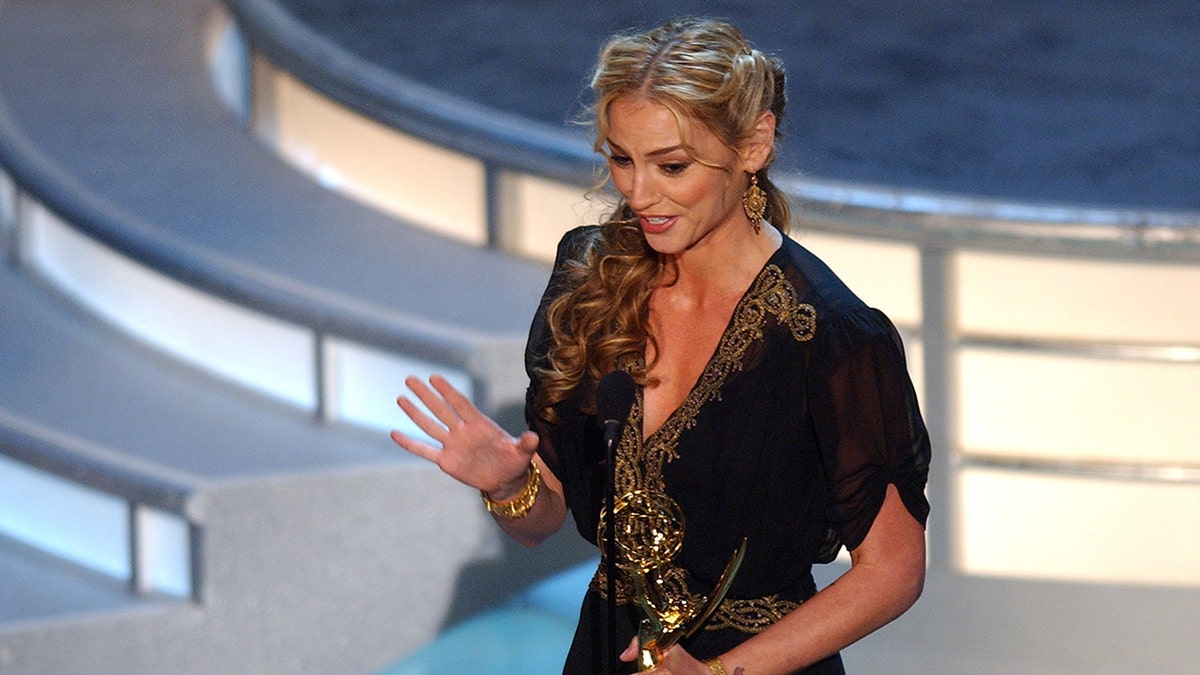 STEVEN VAN ZANDT TALKS ABOUT THE ROLE OF THE 'SOPRANOS' AND HOW HIS TIME IN THE E STREET BAND PREPARED HIM TO PLAY SILVIO
One such interest lies in a collaboration with Nocking Point Wines, the gangster goddess Sauvignon Blanc, named after Matteo's podcast with partner Chris Kushner.
And his work on OnlyFans funds personal projects, like a T-shirt printing business with Staebler.
APP USERS CLICK HERE
"We decided, 'Let's buy all the machines and start doing everything ourselves here,'" de Matteo said.
"It's called Ultra, and it's all about being ultra happy, ultra free, ultra psychedelic, everything you can be."
CLICK HERE TO GET THE FOX NEWS APP
De Matteo also has an eye for podcast or talk show style work on his OnlyFans, in addition to his racier content.
"The original intention was that my boyfriend and I were going to do a show there because we knew we wouldn't be censored. And it was, you know, talking about world affairs with a fun twist and all the madness that has been looming for three years," she said.



foxnews