News
Shedeur Sanders and Colorado dig deep to top Colorado State in heated double-overtime victory
Colorado had to dig deep to earn a victory against rival Colorado State and the Buffaloes' grit prevailed behind an epic performance from Shedeur Sanders.
Sanders brought the team back from an 11-point deficit in the fourth quarter, then threw two touchdown passes in two overtimes to give Colorado a 43-35 victory over the Rams in Boulder.
Colorado had to come back late to at least force overtime.
CLICK HERE FOR MORE SPORTS COVERAGE ON FOXNEWS.COM
Down by eight points, Sanders led the No. 18 Buffaloes on a 98-yard touchdown drive. He found wide receiver Jimmy Horn Jr. in space and he got around a Colorado State defender and dove into the end zone for a touchdown. Sanders then found Michael Harrison for the 2-point conversion.
He added two more touchdown passes in overtime and the defense stopped Colorado State on its final drive of the game.
"To be great, you have to be resilient," Colorado coach Deion Sanders said in explaining the victory.
Shilo Sanders got the party started for the Buffaloes. He returned a Brayden Fowler-Nicolosi pass 80 yards for a touchdown to get Colorado on the board early.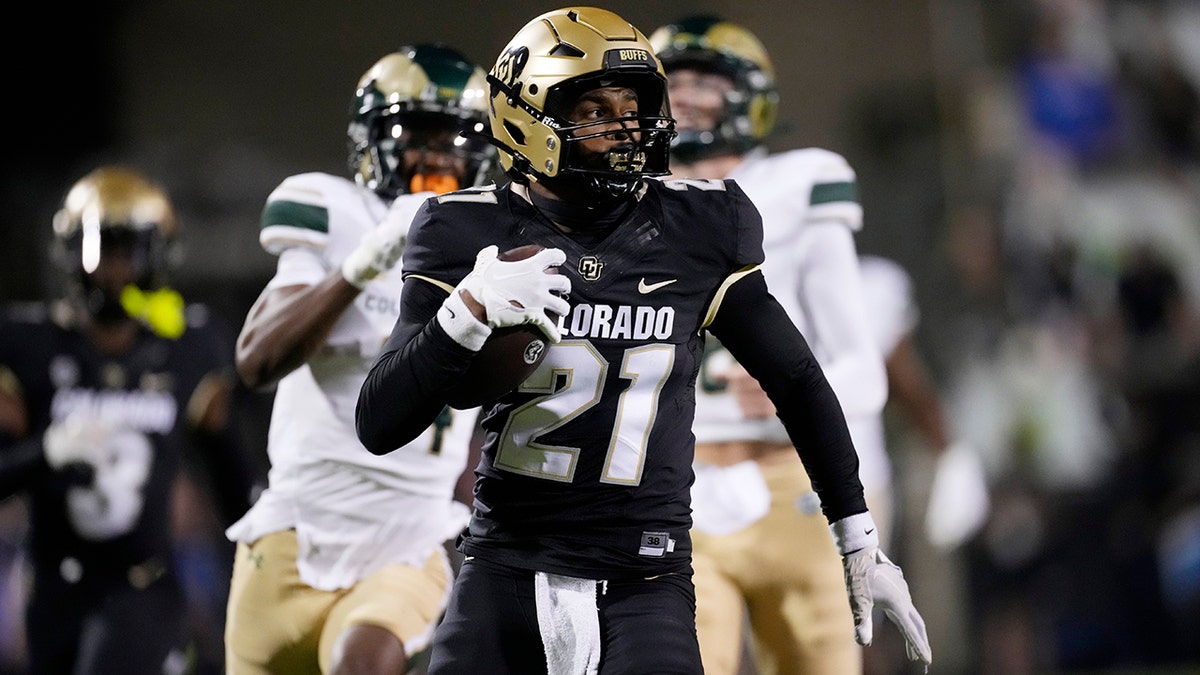 Dallin Holker would get his first touchdown on a pass from wide receiver Tory Horton. Then Ron Hardge III returned a Colorado fumble 45 yards for a touchdown. Surprisingly, the Rams had a 14-7 lead in the first quarter.
Things were already quite heated between the two teams but it became riskier.
Shedeur Sanders targeted Travis Hunter with a long pass down the sideline, but it was over his head. Rams defensive back Henry Blackburn came out and delivered a brutal late-game blow to the Heisman Trophy contender. Hunter suffered and Blackburn was penalized. Sanders finished the drive with a touchdown pass to tie the game. Hunter would leave the game in the third quarter to be evaluated at a hospital.
Fowler-Nicolosi's touchdown pass to Louis Brown put the Rams up 21-14 before halftime.
PUNCHES THROWN AT THE END OF THE FLORIDA-TENNESSEE GAME AFTER CONTACT ON THE GATORS' QUARTERBACK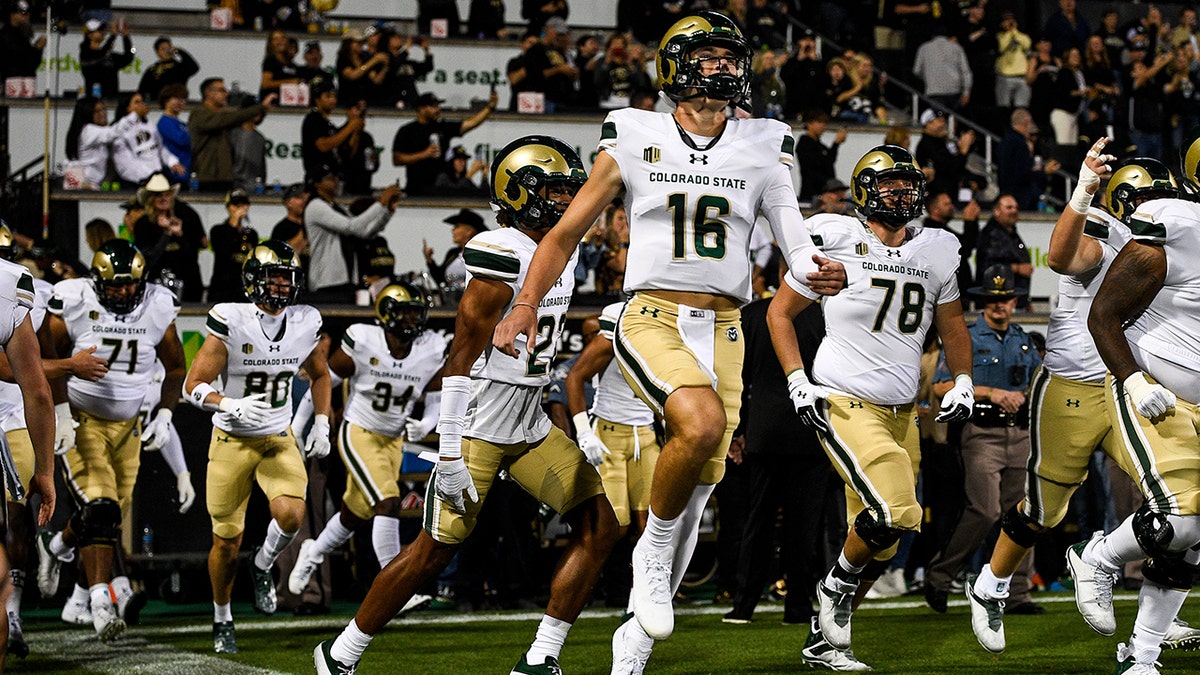 Colorado cut the lead to four points with a field goal early in the fourth quarter, but the Rams showed some resilience.
On 3rd and 7, Fowler-Nicolosi found Holker crossing the field. The ball, somehow, passed through the hands of the Buffaloes defender and was caught by Holker, who then ran for a 35-yard touchdown. It was his second touchdown of the night and he pushed it to over 100 yards receiving.
Colorado State took a 28-17 lead with 11:22 left. A 41-yard field goal cut the Buffaloes' deficit to eight points with 7:33 remaining.
Shedeur Sanders finished 38 of 47 for 348 passing yards with four touchdowns and one interception. Xavier Weaver had nine catches for 98 yards and a touchdown. Harrison had seven catches for 76 yards and two scores. Horn had seven catches for 66 yards.
Fowler-Nicolosi went 34 of 45 for 367 yards and three touchdowns.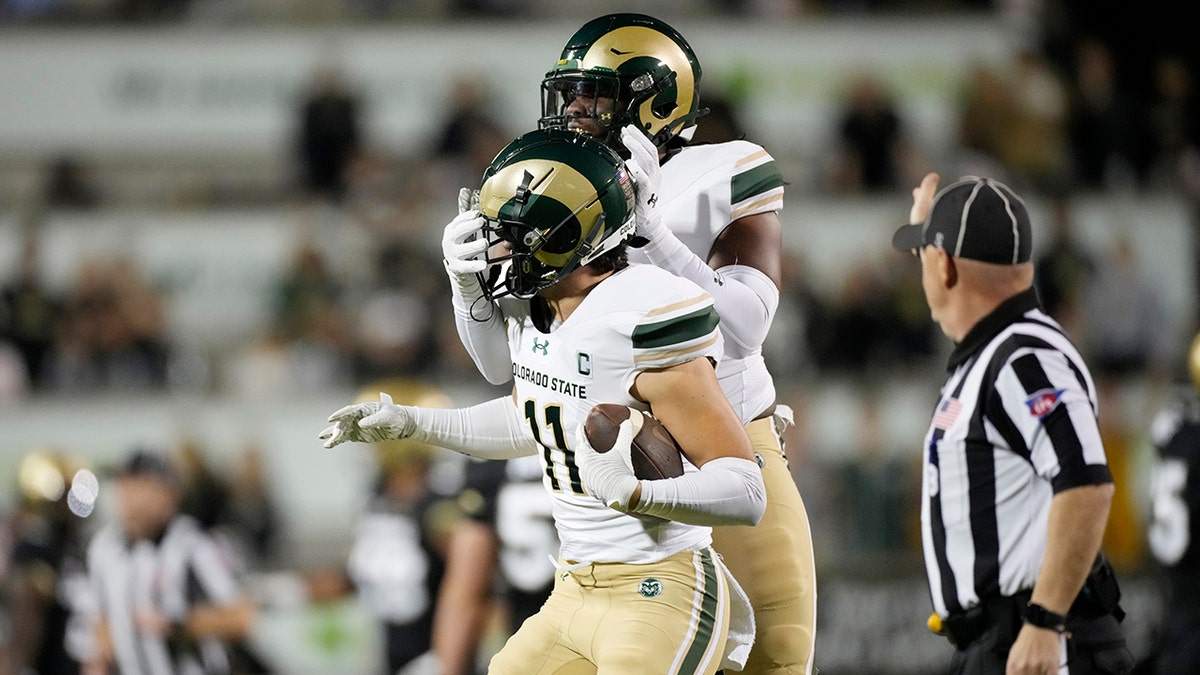 Three Rams receivers have received over 100 yards – Tory Horton (133), Brown (131) and Holker (109). Each of these players had at least one touchdown. Horton had 16 catches, Brown 10 and Holker six.
CLICK HERE TO GET THE FOX NEWS APP
Colorado improved to 3-0. Colorado State fell to 0-2.

foxnews