Ryan Garry interview: Ex-Arsenal player became England U18 manager when signing up with next Bukayo Saka | Soccer News
It's rare for one of his own players to reference Ryan Garry's playing days, but the England U18 manager is ready when they do. "I tell them I did it many years ago," he says sky sports. "But they were born in 2004. That's the year Arsenal did it."
Garry is an answer to the quiz question, starting Arsenal's 6-1 win over Southampton which would start a 49-game Premier League unbeaten streak. He was one of only eight England outfield players to start a game in a run that would see them become Invincible.
"I don't rank like that," Garry says. "It's for people who were doing twenty games on the sly." But there is always pride. "I don't think it will ever happen again." Frustration too, given that a serious injury meant an appearance would be his last for the club.
Almost two decades later, the 38-year-old can consider himself one of the most influential figures in English football, with the responsibility of guiding this next generation. Would he be in this position if injury hadn't interrupted his career in his twenties?
"That's a good question. I found myself injured for three seasons. I was watching games at Highbury, Champions League games, a lot of top football. I watched and observed some of the best football that is were playing in Europe at the time.
"I feel incredibly lucky, really, to have spent the time I spent there. I came in at eight and left at 23, although I didn't play the games I would have liked because of an injury, I was lucky to have been brought up in the right way on and off the pitch."
The decision to pursue a coaching career came later, following another injury at Bournemouth. The journey accelerated – almost immediately joining the club's first-team coaching setup. But what is striking is the work he has done to get up to speed.
"I was very aware that I wanted to be the best manager possible and the only way to achieve that was not just to coach at Bournemouth but by doing a lot more. I was coaching at the club's center of excellence and made other songs wherever I could.
"I did half a season with Wimborne Town, they trained twice a week and played one weekend. I was doing that when I was first team coach and reserve team manager at Bournemouth because I knew I had to improve my craft, eventually.
"I did coaching at Poole College. We used to coach at a private school called Canford so I also did sessions with their school children and that was really interesting. I did the kids private schools, then the children of Poole College.The contrast was astounding.
"Some were there for the social aspect. Some were there because they just wanted to do it for the fitness. Some actually wanted to get better. And then you had to deal with those who didn't want to be there, so it was about keeping everyone in the group engaged.
"At Poole I was playing a little game and the goalkeeper was smoking a cigarette while talking to his girlfriend. I guess that's when coaching hooked me. These kids were the same age but from different backgrounds, from different academic backgrounds and that fascinated me."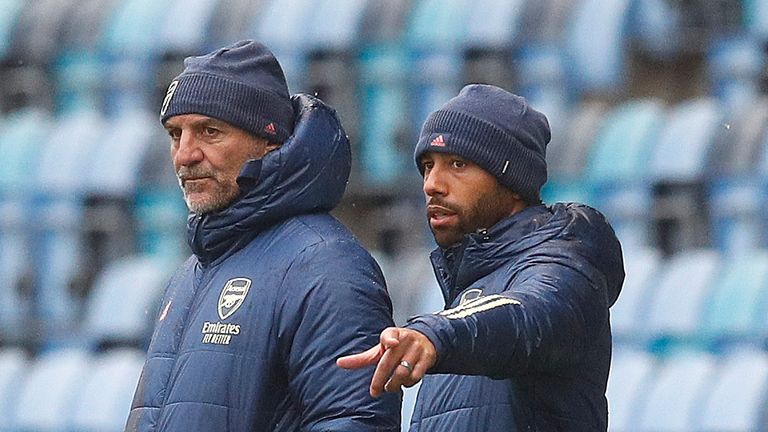 By the time Garry returned to Arsenal in the summer of 2013, when he was just 29 and at an age when many of his peers were just beginning to think about pursuing a coaching career, he had these experiences behind him. A conversation with an Arsenal legend sticks in his mind.
"Liam Brady told me when I got home that he wanted me to help produce another Ryan Garry. He said, 'You're in a good position because you've played for all age groups, you've had good times and bad times, you've seen the whole journey.'"
During his eight years working in various roles within the Arsenal academy, Garry has helped bring a number of players into the first team.
"It's a magical moment for this family. It's nice to see that. What you have to do then – and some people think it's hard, but I don't think it's – it's say pretty quickly, 'Now go ahead and get another 100 spawns. It's hard but the game demands it.
"What I mean by that is that there's being a footballer at Arsenal – and I would put myself in that category – and being an Arsenal player, who has played 20, 60, 100 times. So I tell them not to settle down. Come on. The highlight is seeing these players leaving."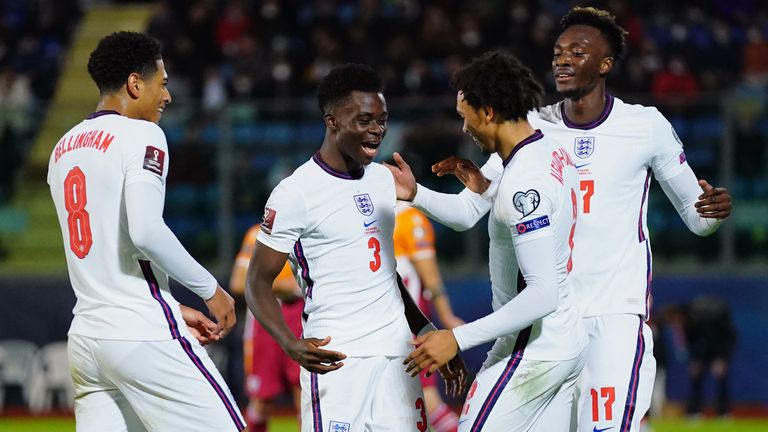 Bukayo Saka and Emile Smith Rowe, two of the most promising talents in the country, can already be classified in this category. Garry helped develop both. "I saw Bukayo for the first time when he was 11," he recalls. "Emile was two years above. They are both very good young men."
That, it seems, was the recurring message during an engaging hour spent with Garry over lunch before he caught his next game at Leicester's new training ground. He focuses as much on the person as he does on the player – and that's what guides his philosophy.
"A lot of people talk about a philosophy of play but I think your coaching philosophy is more important," he explained. "It's about your daily habits, your behaviors with your players and your staff. It's more important, I think, really.
"If you see your interactions as only grass-based, you're missing a lot of the picture, the fundamental foundations that you need before you even get on the grass. It's about helping people, but before you can help, you need to connect with them.
"At the end of the day, coaching is about making connections."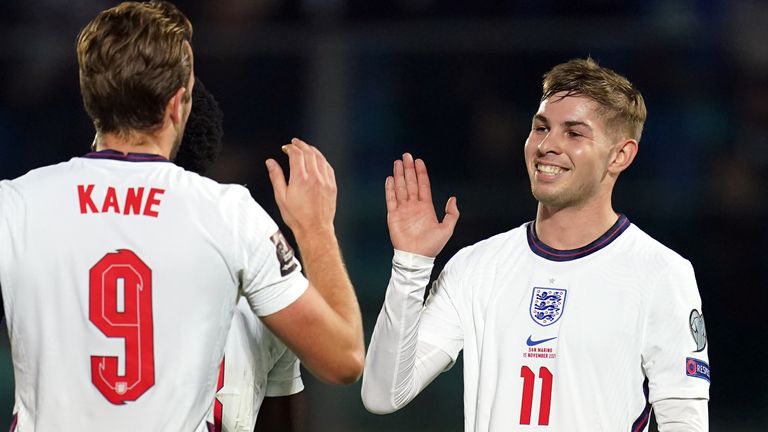 At Arsenal there were a lot of those connections. He remembers a moment with Joe Willock. "He was thinking about why he wasn't chosen by Unai Emery. Look at him now at Newcastle." With England, contacts are less frequent and it's a challenge.
"Day-to-day work is very different. When you're not involved in the U18 program or helping other age groups, the focus is on club engagement. Traveling , see players, talk to staff. You definitely have to manage your agenda."
Garry often spends three to four days away from his wife and two sons at their London home, visiting clubs across the country. A recent trip to Fleetwood Town was productive – a reminder that England are checking players at different levels of the game.
"I saw good players at all levels," he added. "What we can't do is just assume that all the best kids are in the so-called top academies. There are talented players up and down the pyramid. That's our strength in this. country.
"It's always going to be a challenge to figure out how a player is going to develop. It's complex. For every Jude Bellingham I remember seeing him at 12. Wow. At 15 he was in the Birmingham team Other players will need more time, they are more of a slow burn.
"Think about it. Asking an 18-year-old player to make his Premier League debut is like asking someone who is in higher education to reach a PhD level, but that's the market for the Premier League It's not normal dynamic but that's what is required.
Monday, April 4, 7:00 p.m.

Kick off 8:00 p.m.

"A lot of the best players at Arsenal were in the middle of the pack or up, not necessarily the best in their age bracket, which is a fairly common theme. I'm sure Wayne Rooney was the best at 15. But there are so many changes that can happen.
"Maturation can have a big effect on a player between 13 and 16. An early developer can get away with it until people catch up with it, and then it's, 'Ooh, what happened to this player.' I think it's something you learn to expect with experience.
"The field of psychology is huge in any elite level sport. You have to accept the fact that as a head coach you are going to be dealing with 20 people with their own unique way of seeing the world and their place in this one. You can't expect everyone to be the same.
"People often forget that a male brain forms properly at age 23. If you see behavior at 16 or even 20, think about what you are seeing and why you are seeing it before you act. there is a high probability that something else is at play.
"It could be something at home, something at school, it could be a loss of confidence, they could be having social difficulties. A lot of that can have an impact and you have to address that and you can't. only do it if you have a good enough relationship."
The best moments of the friendly match between England and Ivory Coast at Wembley

It is a reminder of the global role that a development coach assumes. It is perhaps no coincidence that Steve Cooper left his post with the England U17 team and has since gone on to become one of the most brilliant managers in English football with Nottingham Forest.
Garry, who has his UEFA professional license, has his own managerial ambitions. "One of the reasons I left Arsenal and took this job is that I felt there would be a lot of learning. I have an inquisitive mind, I want to learn and I want to experience new things."
But no matter where it takes him next, some things will stay the same.
"At the end of the day, it's about people," he says.
"It doesn't matter if it's Poole College kids, Wimborne Town adults playing in Wessex Premier, Bournemouth reserves, Arsenal age groups or England U18s. It's always about people Can you help Is the environment good?
"The principles remain."
And that means doing the extra work that others don't – much to his wife's frustration. "It pisses him off when I rewind a game. 'What do you do, I thought this game was over? You're on 70 minutes and the game ended an hour ago?'
"It's because I watch it over and over again."
And with that, another game awaits.
"It's been a good journey so far, but the journey doesn't stop."



Sky Sports
Not all news on the site expresses the point of view of the site, but we transmit this news automatically and translate it through programmatic technology on the site and not from a human editor.