Russian-Ukrainian war: Zelenskiy says frontline fighting in the east is "extremely acute" – live | Ukraine
Key events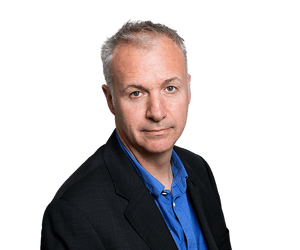 Julien Borger
In the clear skies above the winter-yellowed swamp grasses on the outskirts of Huliaipole town, the noise and roar of artillery quickened like the thunderclaps of a distant but impending storm.
Russian armed forces said on Sunday they had launched a new offensive in the Zaporizhzhia region, but Ukrainian soldiers appeared unfazed.
The front line here has not moved for 10 months and the Russians are cowering in their trenches, which cut through the rolling hills of black-soiled farmland. They won't be going anywhere soon, the soldiers said.
Read more: "The great battle is approaching": Ukrainian forces prepare for the most intense phase of the war
Death toll in Makiivka attack far higher than Moscow has acknowledged, UK says
A missile strike on Russian forces at Makiivka that Moscow said killed 89 people was "highly likely" to have in fact caused more than 300 casualties, the UK Ministry of Defense said.
The case highlighted "the pervasive presence of disinformation in Russian public announcements," the ministry said in its latest intelligence update.
This usually happens through a combination of deliberate lying authorized by senior leaders and the giving of inaccurate reports by more junior officials, eager to downplay their failures in Russia's "blame and sack" culture.
The ministry said that after the attack on Russian troop accommodations near the city of Donetsk on January 1, the Russian Defense Ministry took the "rare step" of publicly acknowledging that it had suffered casualties, claiming that 89 had been killed.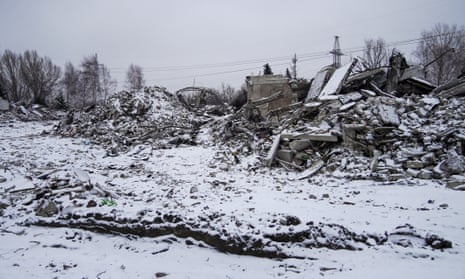 "Russian officials probably felt it was unsustainable to avoid comment in the face of widespread criticism from Russian commanders over the incident," the UK ministry said.
Of the casualties, the ministry said it believed the majority were likely killed or missing, rather than injured.
Japan has tightened sanctions on Russia following its latest missile attacks in Ukraine, adding goods to an export ban list and freezing the assets of Russian officials and entities.
Moscow said Tokyo sanctions were nothing to fear and it was adjusting to life under such restrictions, Reuters reported.
Volodymyr Zelensky marked Holocaust Remembrance Day on Friday by urging the world to unite against "indifference" and "hate".
The President of Ukraine said:
Today, as always, Ukraine honors the memory of millions of Holocaust victims. We know and remember that indifference kills with hate.
Agence France-Presse also reported that Vladimir Poutine used Remembrance Day to lash out at Ukraine, calling the country's residents "neo-Nazis" to justify its 11-month invasion.
The Russian President said:
Forgetting the lessons of history leads to the repetition of terrible tragedies. It is against this evil that our soldiers bravely fight.
But in Poland, where an estimated 3 million Jews were massacred during World War II, officials have singled out Russia as perpetuating Nazi thinking.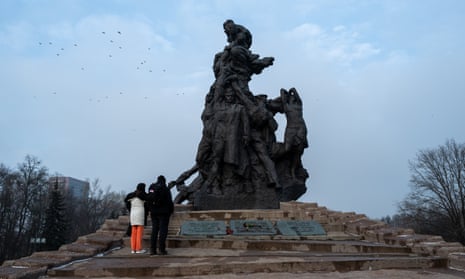 Polish Prime Minister Mateusz Morawieckisaid on Facebook:
On the anniversary of the liberation of the Auschwitz-Birkenau Nazi death camp, let us remember that in the east, Putin is building new camps

Solidarity and continued support for Ukraine are effective ways to ensure that history does not come full circle.
Hello and welcome to the Guardian's ongoing live coverage of the war in Ukraine. I'm Adam Fulton and here's a look at the latest developments as we approach 9am in Kyiv.
New barrage of Russian shelling killed at least 10 Ukrainian civilians and injured 20 others in one day, said the office of the Ukrainian president. Towns and villages in the east and south that were within range of Russian artillery suffered the most, regional officials said. Six people died in the Donetsk region, two in Kherson and two in the Kharkiv region, the Associated Press said Friday citing officials.

A day earlier, Russian-fired self-propelled missiles and drones reportedly struck deeper in Ukrainian territory, killing at least 11 people.

Volodymyr Zelenskiy described the situation on the front line as "extremely serious", especially in the eastern region of Donetsk, where Russia is stepping up its offensive. "The occupiers are not just storming our positions – they are deliberately and methodically destroying these towns and villages around them," the Ukrainian president said, citing major battles for Vuhledar and Bakhmut. Local Ukrainian officials reported heavy shelling in the north, northeast and east.

Ukrainian troops have been locked in 'fierce' fighting with Russian forces for control of Vuhconducta town southwest of Donetsk on Friday. Both sides claimed success in the small administrative center, a short distance from the strategic takeover of the village of Pavlivka, Agence France-Presse reported. Moscow-appointed Donetsk region leader Denis Pushilin was quoted by Russian news agencies as saying Vuhledar could soon become a "very important success for us", while Kyiv said the city remained contested.

The Ukrainian army claims to have killed 109 Russian soldiers and wounded 188 others in one day during fighting around Vuhledar. Serhii Cherevatyi, spokesman for Ukraine's armed forces, said the death toll was recorded on Thursday, adding that "heavy fighting continues".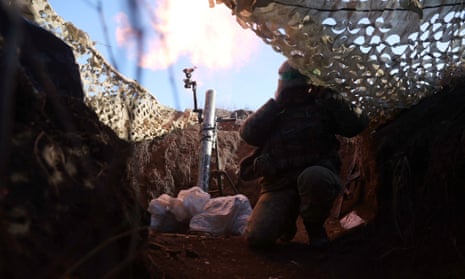 Poland will send 60 more tanks to Ukraine in addition to the 14 German-made Leopard 2 tanks he has already promised, Polish Prime Minister Mateusz Morawiecki told CTV News.

A total of 321 heavy tanks have been pledged to Ukraine by several countries, the Ukrainian ambassador to France said. friday. Vadym Omelchenko told French TV channel BFM that "delivery conditions vary for each case and we need this help as soon as possible", without specifying the number of tanks per country.

Belgium has announced an additional €94m ($102m/£82.5m) military aid package for Ukraine in what Belgian Prime Minister Alexander De Croo said was – including previous expenditures – the largest of its kind that Belgium has ever granted to any other country.

Ukraine announces creation of drone assault companies within his armed forces which will be equipped with Starlink satellite communications, as he pursues the idea of ​​building a "drone army", Reuters reported. Commander-in-Chief Valeriy Zaluzhnyi approved the creation of the units as part of a project that would involve several ministries and agencies, the general staff said.

Ten regions of Ukraine implement emergency power cuts due to a shortage of electricity on the network after the Russian attacks on Thursday, the Ukrainian state broadcaster reported. Repairs to damaged facilities are continuing.

European Union wants swift accountability for 'horrible' crimes in Ukraine, EU justice ministers said at a meeting in Stockholm. But member states disagree on how to prosecute, seek evidence or fund reparations for war damage.



Fr
Not all news on the site expresses the point of view of the site, but we transmit this news automatically and translate it through programmatic technology on the site and not from a human editor.