Rob Lowe's Son John Owen Shares Surprising Way He Learned About Dad's Sex Tape
Rob Lowe didn't want his kids to follow in his show business footsteps, but he's ultimately glad his son, John Owen, did.
In a new interview with Men's Health for their April issue, Lowe said he battled John Owen's natural interest in pursuing entertainment.
"I tried to beat him," he joked.
John Owen, 27, shared that growing up he wasn't fully aware of his famous father's career or his scandalous youth.
Lowe had a sex tape when he was 24 with two women, one of whom was underage. But it was not he who broke the news to his son.
"I was in eighth grade or freshman year of high school, and some kid said, 'You know, your dad has a sex tape online,'" John Owen said. "I was like, 'What?'"
He continued, "You know what it is? Santa Claus. I don't think most parents know that moment when they sit the kids down and go, 'OK, we have to tell you something.' kid just gets it. There were no milestone markers, like, 'OK, he's 16 now, it's time for them to learn more about this part of our life!'"
Lowe joked, "Wikipedia and Google took care of that for us."
Unfortunately, John Owen also shared his father's struggles with addiction. The writer and actor revealed he drank from the age of 16 and felt insecure and lost.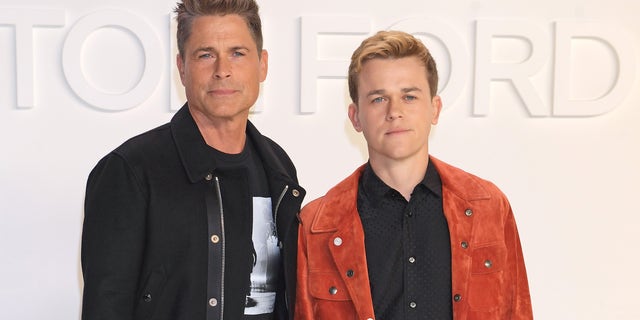 ROB LOWE RECALLS MOMENT HE HIT BOTTOM DURING ALCOHOL BATTLE: 'IT'S NOT A WAY TO LIVE'
"I was so closed off and so out of touch with my emotions," John Owen said. "I came across to people as this confident, probably arrogant, self-centered extrovert. I loved being the life of the party. The truth was, I was deeply anxious. I had felt the pressure put on me when I was young .at a time when he doesn't understand why people talk about him or look at him in a certain way.I was a scared little kid trapped in the body of a teenager.
Lowe's son continued on his darkest moments. "Many times I could have died. I really enjoyed pushing the limits of my body and numbing myself as much as possible."
CLICK HERE TO SUBSCRIBE TO THE ENTERTAINMENT NEWSLETTER
"It makes me sad to think about it. There is a certain level of self-doubt or discomfort with oneself. The more insecure I became, the more aggressively I used – to heal myself. J 've been to many hospitals many times. I've been very lucky. One of my closest childhood friends, who was like an older brother to me – I got sober, he didn't, and he's dead now. Fentanyl overdose. "
John Owen has been sober for five years with the help of his father, who has been sober since 1990, and his mother, Sheryl Berkoff, although he said he resisted their help at first.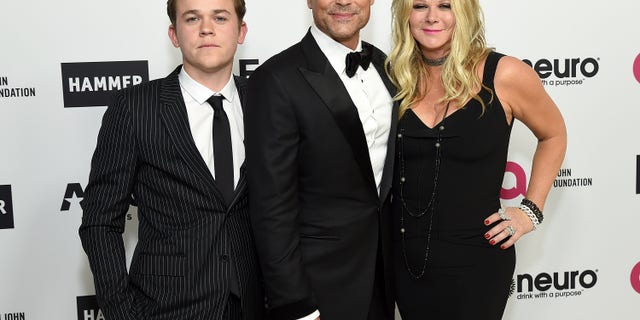 "When I was at my lowest, my parents would throw their lifeline at me in such a way that I was like, 'Ahhh, go away!' It's abrasive. It's like I'm drowning and they hit my head with the life raft. Because I felt like I didn't matter, and a lot of that was because I had the father I had. as if my voice and opinion were valid, I was able to access a part of me that was scared and hiding. Eventually what worked was when they said, "We love you and we're scared."
Lowe's health has been in good shape for years, although the 58-year-old has admitted he doesn't like what it takes to maintain his fit physique.
BRAD PITT, GEORGE CLOONEY, TOM CRUISE: HOLLYWOOD LEADING MEN AGING WITH GRACE
"I hate that it's an 80 percent diet," the 'Parks and Recreation' star said. "I tried every way around that. And I love working out, but it doesn't get you where you need to go at my age. And that's a fucking disappointment."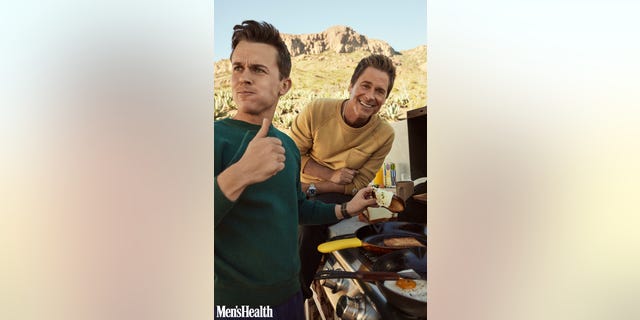 He also joked, "There are times when I'll run over my grandma for a milkshake. But that's not all the time. So wait until then, grab the milkshake and be cool. ."
Father and son talked about embarking on a new project together, "Unstable." John Owen is the co-creator, co-executive producer, co-writer and star, along with Lowe.
John Owen, who started writing about Lowe's "9-1-1: Lone Star" series, acknowledged and anticipated the "nepo baby" conversation in the interview.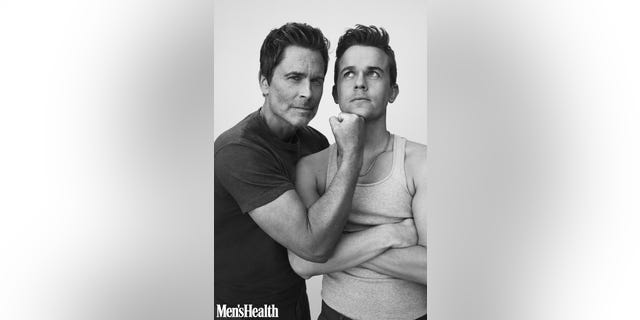 CLICK HERE TO GET THE FOX NEWS APP
"My perspective is that there's a healthy conversation out there somewhere. I'm always more than willing – and I think it's important – to acknowledge that I've had opportunities that others haven't. had," he said.
"I walked in the door that most people don't, and I'm grateful for that. And what's also true is that after you step in the door, you have to prove yourself. There's a difference between the children of nepotism who have just been platformed and rubbed shoulders with on this and those who have worked hard and care about what they do."
"Unstable" will be released on March 30 on Netflix.

foxnews entertainment
Not all news on the site expresses the point of view of the site, but we transmit this news automatically and translate it through programmatic technology on the site and not from a human editor.