Rejection is liberating, says Abhinav Bindra as he recounts the mental resilience of Steven Smith, David Warner and Michael Jordan
None of us are born with mental strength. It is acquired and developed over time according to our situation, the values ​​acquired in childhood and the experiences we go through. Some of us become more naturally imbued with this resilience as we go through life's struggles, while others must make a conscious effort to discover the strength they have always possessed to fight and endure.
Here's what can help.
1. Learn from the past, move forward
Never allow yourself to believe that your past, however difficult and traumatic, is also your present. This will prevent you from moving forward. Fear of past mistakes (yours or others) will never stop you from taking the next step. No matter how fast or how slow you move, the main thing is never to get stuck in a rut. There are still a lot of mistakes to be made and there are still a lot of things to learn.
Modern Australian cricketing icons Steve Smith and David Warner were banned from playing cricket for a year for tampering with the ball. It was a big stain on their characters. They have been the subject of much criticism (rightly) and they may regret it for a long time to come. However, it's how they handled it all – looking within and learning from their mistakes – that helped them make a successful comeback.
The depth of the pit they had fallen into and the fight on their hands can be established through Smith's honest admission.
2. Take it on the chin
Unfortunately, the world isn't perfect and a pinch of disappointment awaits around most corners. If you feel sorry for yourself and blame your situation or the injustice done to you by people, you will fall directly into an endless trap of negativity. Either way, try not to be desperate for too long. Be sad, cry — it shows you have passion — but then let that intense grief drive you forward. It has historically led to the creation of some of the most difficult characters.
There are many examples of athletes struggling against extreme poverty and adversity, and (they are) conquering all through sheer, dogged determination. The list is endless – from India's "Flying Sikh", the late Milkha Singh, who suffered greatly from the tragedies of the partition, to the legendary Mansoor Ali Khan Pataudi, who became one of the greatest cricket captains in the world. India despite losing his right eye at age 20. -Age. An example of modern sport is that of one of the greatest footballers in the world, Cristiano Ronaldo, whose mother nearly aborted him due to poverty and his father's alcoholism.
Likewise, let today's battles make you stronger and wiser; not helpless and bitter.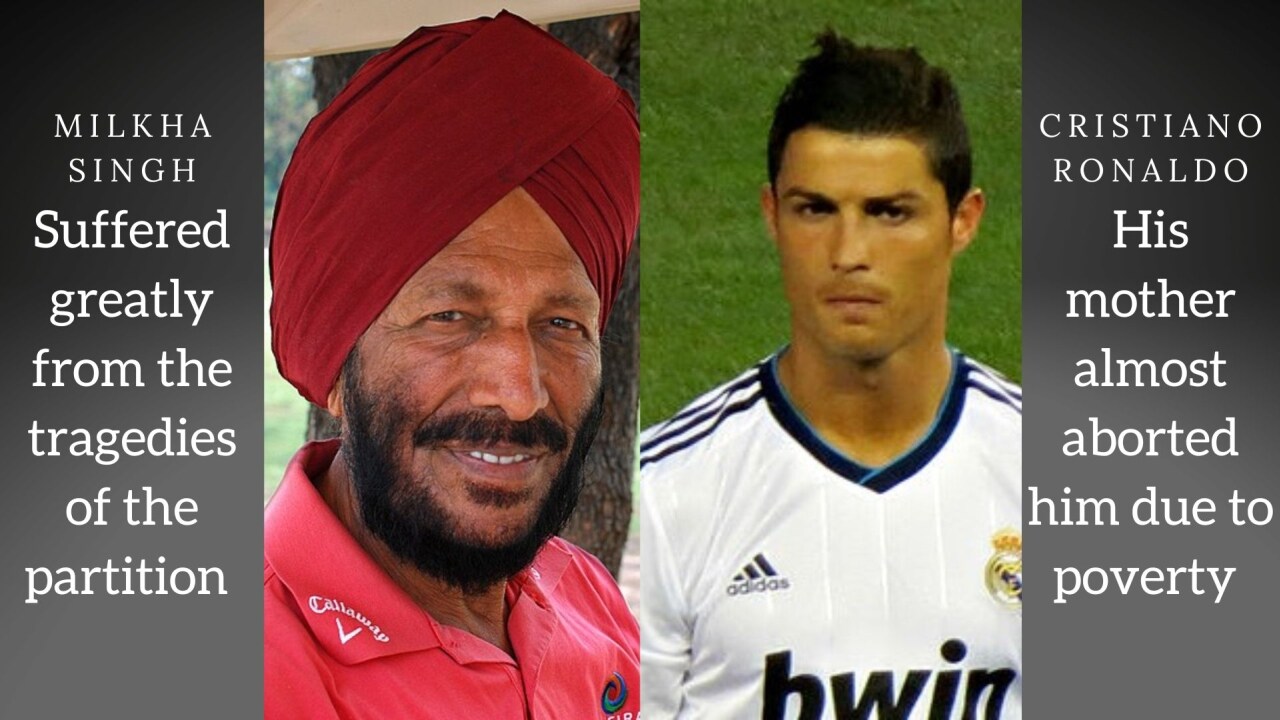 3. Recognize when it's time to change
When the flow is strong, everything is aligned and we tend to move smoothly. However, a boat in calm water will not go anywhere on its own. You have to start rowing and create your own flow. Likewise, when things don't go your way and results just don't come, you have no choice but to leave your comfort zone and do things differently.
Sometimes to get where you want you have to make tough choices, whether it's cutting certain habits, changing your schedule, or even just saying "NO" to your friends, even at the cost of disappoint.
One of the best examples of this is Novak Djokovic, one of the three greatest tennis players of the modern era along with Rafael Nadal and Roger Federer. Until 2010, Djokovic had won just one of his now astonishing 21 Grand Slam titles. To realize his full potential, he knew something had to change. After consulting a nutritionist, Djokovic decided to cut gluten and dairy from his diet. Since then, this simple change has produced amazing results. His inexhaustible energy reserves helped him win Grand Slam trophies with astonishing speed!

4. Welcome failures/rejections as if they were your friends
The fear of rejection or failure can be paralyzing. This fear may stem from years of self-doubt or perhaps from expectations imposed by your family, societal norms, or even by yourself. It can lead you to take no risks in life and to accept that what you have now is what you deserve. However, once you stop submitting to this fear, this pressure to reach some sort of "landmark", you might end up becoming unstoppable in whatever activity you commit to. You can only overcome it by going through it rather than around it. Put yourself forward even if you don't believe in yourself yet and you will be rejected. It's liberating, that is, if you let it drive you.
Michael Jordan, one of the most iconic figures to step on a basketball court and arguably one of the greatest sportsmen of all time, was deemed too small (5ft 11in) to be selected for his high school team and was told he "lacks skills". I can't say for sure that he still wouldn't have had the success he did had he been selected for the school team, but I believe that rejection pushed him more than anything else to prove its worth. I leave you with his famous quote on failure: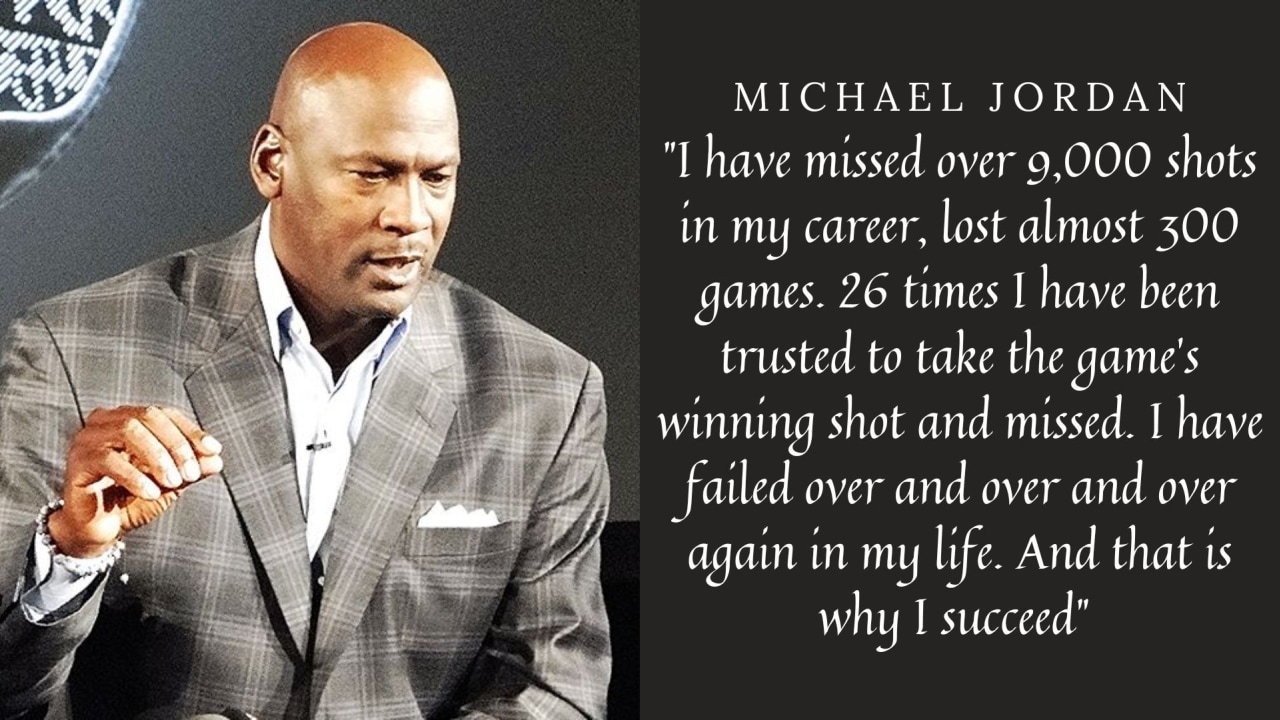 (Edited by : Akriti Anand)

cnbctv18-forexlive-benzinga
Not all news on the site expresses the point of view of the site, but we transmit this news automatically and translate it through programmatic technology on the site and not from a human editor.