Prospective 2024 presidential candidate Asa Hutchinson gets help from Super PAC
FIRST ON FOX – As he seriously considers running for the White House, former two-term Republican governor of Arkansas, Asa Hutchinson, will receive help from an outside group that is jumping in with early financial backing.
The America Strong and Free Action super PAC, which will back Hutchinson if he goes ahead and launches a 2024 GOP presidential campaign, is now up and running. The super PAC, whose launch was first shared with Fox News, was funded with an initial $1 million contribution from a single donor in Little Rock, Arkansas.
Former Hutchinson campaign manager Jon Gilmore, who served as the governor's deputy chief of staff, is chairman of the new group, which shares a name with America Strong and Free, a Hutchinson-aligned political advocacy group.
"Governor Asa Hutchinson's voice is important on the national stage. His background is unparalleled with experience at all levels of government and in the private sector. He is a voice of reason in tumultuous times and his vision for our party means returning to the principles that made the Republican Party strong – principles inspired by Hutchinson from one of his mentors, President Ronald Reagan," Gilmore said. to Fox News in a statement.
SENDING SIGNALS: HUTCHINSON SAYS IOWA TRAVEL SHOW HE IS 'SERIOUS' ABOUT POSSIBLE 2024 RUN
Hutchinson left office in January due to term limits and was replaced by Governor Sarah Huckabee Sanders, the former White House press secretary during President Trump's administration and the former governor's daughter. of Arkansas, Mike Huckabee. As he completed his term as governor, Hutchinson made back-to-back trips to Iowa, the state that for half a century has kicked off the calendar for presidential nominations.
"Going to Iowa probably sends signals that you're seriously considering looking at 2024," Hutchinson told Fox News.
FIRST ON FOX: NEW MOVEMENTS BY SEN. TIM SCOTT SPARK MORE SPECULATIONS FOR 2024
Hutchinson called the reception he received from Iowans "very welcoming" and said his stops gave him "an opportunity to listen to Iowans and their leaders about the challenges they face and the solutions. they envision".
His trips this week to Iowa follow a Nov. 16 visit, when he addressed the Westside Conservative Club in Des Moines. He also made two visits last year to New Hampshire, which hosts the second contest in the Republican Party's presidential nominating calendar. His travels included an April trip to headline the "Politics and Eggs" lecture series at the New Hampshire Institute of Politics, a must-stop for White House hopefuls. He also traveled to South Carolina, which votes third on the Republican calendar.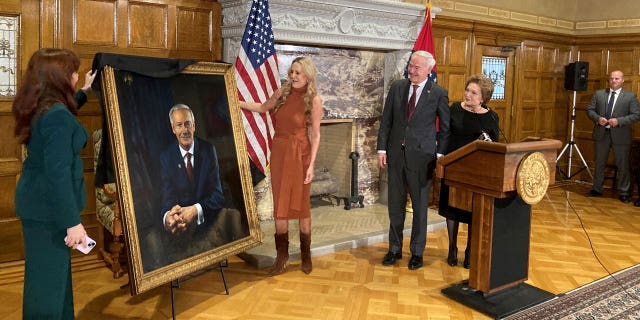 A former federal attorney turned two-term congressman who served as administrator of the Drug Enforcement Administration and undersecretary of the Department of Homeland Security during the administration of President George W. Bush, Hutchinson boasts of being a "constant conservative ".
Hutchinson, who led the National Governors Association last year, has been mulling over a run for the White House in 2024 for months. He told a Fox News Digital interview last summer that he wanted to play a role in the shaping the future of the GOP and "it could lead to a presidential campaign down the road."
SOUTH CAROLINA'S NIKKI HALEY TO LAUNCH PRESIDENTIAL CAMPAIGN
Asked about his timing, Hutchinson said, "I don't think we should set an artificial deadline." But stressing the likelihood of presidential forums in early-voting states as early as April and debates possibly beginning in July, he added that "there is a practical timeline that you are looking at."
"Decisions should be made at the beginning of the second quarter or during the first quarter," he stressed. "I don't set an artificial timetable – I want to make sure that if I were to become a candidate, there would be the kind of financial support needed."
"You measure the response to our vision and your message for America and make sure you can be a strong candidate if you go for it. That's what I'm doing now," he explained.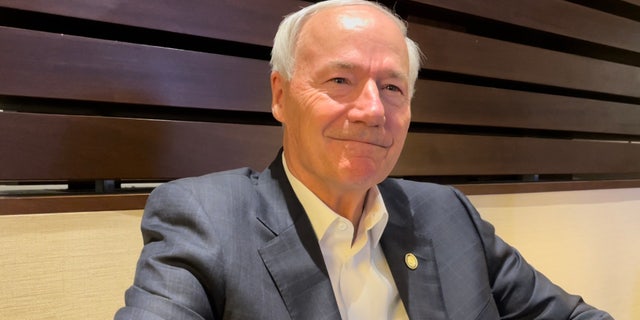 Former President Donald Trump is already in the running for the GOP presidential nomination, and former South Carolina governor turned former United Nations ambassador Nikki Haley teased a Feb. 15 announcement about her plans for 2024. He It is possible that Florida Governor Ron DeSantis, former Vice President Mike Pence and former Secretary of State Mike Pompeo, among others, will enter the race.
When asked how someone like Hutchinson could compete with bigger names, the former governor said, "You have to work hard, and that's what's attractive about a place like Iowa. They like to look you in the eye and make a decision. This is a land of business politics, which I'm used to. It's getting to know people and their challenges and presenting your case to them. That's the beauty of American democracy.
CLICK HERE TO GET THE FOX NEWS APP
Hutchinson, who met with senior GOP officials and committee members, as well as reporters, at the annual winter meeting of the Republican National Committee in California last week, stressed that his decision to run will not depend on no other real or potential presidential candidate.
"We will make our own decision," he said.

foxnews
Not all news on the site expresses the point of view of the site, but we transmit this news automatically and translate it through programmatic technology on the site and not from a human editor.