Politician's DNA linked to murder of journalist in Las Vegas, police say
Las Vegas police said Thursday they linked the DNA of a county official to the recent murder of investigative journalist Jeff German, whose alleged misconduct coverage ultimately contributed to the loss. of the official in his primary elections this summer.
At a news conference, Clark County Sheriff Joe Lombardo said Clark County Public Administrator Robert Telles was arrested at his Las Vegas home and convicted Wednesday night of murder with a lethal weapon. The 45-year-old Democrat was carried out of his home on a stretcher with what police said were self-inflicted injuries that were not life-threatening.
Telles, 45, is accused of stabbing the Las Vegas Review-Journal reporter to death. Police said they found German's body Saturday morning outside the journalist's house and that he was likely killed Friday morning.
"This is an unusual case from the start, the murder of an investigative reporter and prime suspect an elected official here in Clark County," Lombardo said. "This is a horrific and shocking homicide, which has had a profound effect on Las Vegas. Every murder is tragic, but the murder of a journalist is particularly disturbing.
Dori Koren, captain of the Las Vegas Metropolitan Police Homicide Division, said a man was documented in surveillance footage walking towards German's home on Friday and then on the side of his house. The man wore a straw hat, a bright orange long-sleeved shirt and gray sneakers, and carried a sports bag. When German exited his home through the garage door and went to the side of the house, the intruder got into a run-in with him and the reporter was stabbed multiple times.
Police have identified a vehicle seen driving through German's neighborhood on the morning of the murder, before the murder, and at the time of the murder. Koren also said the man described by police fled in that vehicle, a maroon GMC Yukon Denali SUV with chrome handles, a sunroof and a luggage rack.
Telles became a person of interest because of his publicly expressed hatred of the 69-year-old journalist and because a vehicle matching the description of the killer's car was parked outside his home. Video evidence showed that the car left Telles' home on the morning of the homicide and returned shortly after the estimated time of death. Police said they discovered Telles was driving the car that morning.
When law enforcement searched Telles' home, vehicles and body, they said they found a pair of shoes that matched the killer's clothing, spattered with blood and cut "probably in such a way as to destroy the evidence." Police also said they recovered a straw hat matching the description, similarly cut.
"One of the most important aspects of this investigation was to wait for DNA results, and we received positive DNA results that showed Robert Telles' DNA at the crime scene," Koren said.
Lombardo said police have yet to recover a weapon but the investigation is still active. Telles was voluntarily questioned by police and chose not to retain an attorney, according to the Las Vegas Police Department. He is being held at the Clark County Detention Center.
"Jeff was a loving and loyal brother, uncle and friend who dedicated his life to his work exposing wrongdoing in Las Vegas and beyond. We are shocked, saddened and angry by his death," the statement said. German's family in a statement obtained by the Review-Journal on Thursday.
"Jeff is committed to seeking justice for others and would appreciate the hard work of local police and journalists in prosecuting his killer. We look forward to justice being served in this matter," the statement read. "We also want to thank everyone for the outpouring of love, support and appreciation for Jeff and his life's work."
German was a tenacious reporter who covered crime, the courts, government corruption, and mob figures for decades in Las Vegas. The journalist had this year launched a months-long investigation into Telles' office, which included allegations of abuse and an inappropriate relationship with an employee.
German's investigation into potential wrongdoing sparked public outrage with Telles, who regularly tweeted his anger at the reporter. After a series of stories about Telles, the official lost his re-election bid in the June primary.
According to police, Telles was likely also upset that German was doing additional reporting on the official. The reporter recently filed public records requests for emails and text messages between Telles and three other county officials — one of whom was identified in previous articles as the employee Telles allegedly had a relationship with, according to the Review-Journal.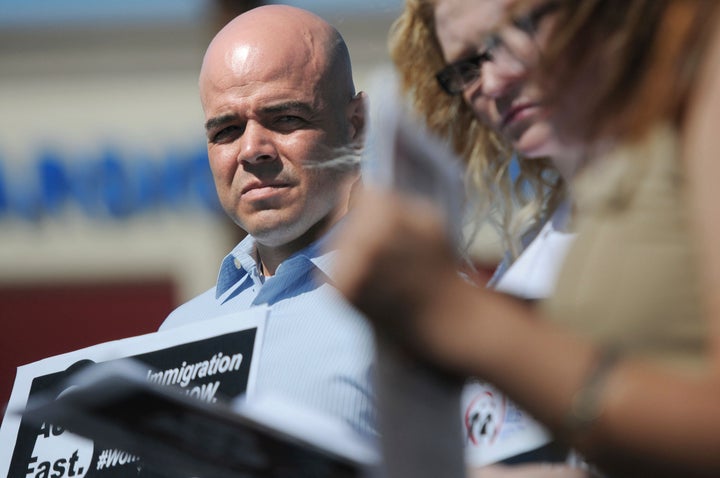 "Jeff German's death was both shocking and tragic, and we join our community in being amazed at how this situation has continued to evolve over the past few days," the spokeswoman said. county, Stacey Welling, in a statement. "Clark County continues to cooperate with the LVMPD on this active investigation. Our condolences go out to the family, friends and colleagues of Review-Journal's Jeff German.
The county said it was "considering its options under the law regarding" Telles' position as a public administrator, which is an elected office. The county suspended Telles' access to offices and county property for "the safety of our county employees and the public" and said employees in the Administrator's Office are working remotely while the office remains closed "until a decision is made on when it can open."
"When county management was informed of the staffing issues at the public administrator's office a few months ago, the decision was made to no longer have any staff in the report from the public administrator's office to Mr. Such and such solution will be in place until the public elects a new public trustee in November," Welling said.
Lombardo said Thursday it was an "inappropriate place to speculate or comment" on whether German's death was part of a national normalization of violence against journalists.
"I think it has to be said and noted that it's embarrassing because he's a journalist, and we expect journalism to be open and transparent and to be the government's watchdog," he said. he declared. "And when people take it upon themselves to create harm associated with this profession, I think it's very important that we all look and deal with it appropriately – as we did in this case."



huffpost
Not all news on the site expresses the point of view of the site, but we transmit this news automatically and translate it through programmatic technology on the site and not from a human editor.