Oath Keepers founder Stewart Rhodes sentenced to 18 years in prison for leading seditious plot on January 6
A federal judge sentenced Oath Keepers founder Stewart Rhodes to 18 years in prison on Thursday for his role in spearheading a seditious plot to disrupt President Joe Biden's certification of election victory that resulted in the violent assault on the US Capitol on January 6, 2021.
Rhodes' sentence is now the longest to date against a defendant accused of participating in the assault on the Capitol.
For the first time in a Jan. 6 case, DC District Judge Amit Mehta accepted the government's recommendation to apply a terrorism enhancement to Rhodes' sentencing. Judge Mehta agreed with prosecutors that Rhodes "inspired the use of violence" by his supporters to disrupt the certification and that his conduct met the legal definition of terrorism intended to influence government actions.
Judge Mehta cited the stockpile of weapons the Oathkeepers had amassed just outside Washington, DC on Jan. 6, as well as Rhodes' orders for members to remove incriminating posts after the Capitol was stormed.
"You, sir, present a permanent threat and peril to this country," Judge Mehta told Rhodes just before handing down his sentence.
Before his sentence was handed down, Rhodes chose to address Judge Mehta in defiant remarks claiming his innocence and describing himself as a "political prisoner".
"Like President Trump, my only crime is to oppose those who are destroying our country," Rhodes said.
In his own remarks just before handing down his sentence, Mehta directly pushed back against Rhodes' claims that he was a political prisoner, saying instead that he posed a "permanent threat to this country".
"For decades, it's been clear that you wanted democracy in this country to escalate into violence," Mehta said. "You are not a political prisoner. You are here because 12 DC jurors who acquitted you on multiple counts found you guilty of sedition."
"It could have been a much uglier day…and people shouldn't forget that," he said of Jan. 6.
The most severe sentence to date for a defendant charged in connection with January 6 was 170 months, or just over 14 years.
The Justice Department was seeking 25 years for Rhodes, a prosecutor who said in court Thursday that a harsh sentence was essential "to ensure respect for the rule of law which is essential to the survival of our democracy".
Assistant United States Attorney Kathryn Rakoczy said Rhodes "stubbornly drilled into the minds of those who participated in his discussions and followers of the Oath Keepers the lie of voter fraud and the false need to act. like the founding fathers in order to save, in his opinion, our Constitution and our country." She said it was 'neither the first nor the last time he would seek to organize political violence in our country', and highlighted statements he had made from prison just four days ago at a protest held outside where he said it would "take regime change" to right the wrongs committed by the Biden administration.
"It's not going to stop until he's stopped," Rakoczy said, citing Rhodes' remarks.
Rhodes was convicted of seditious conspiracy against the United States last November. A jury found he and other members of the group played a primary role in disrupting the certification of Joe Biden's 2020 election victory.
The decision marked the first successful conviction for seditious conspiracy by a jury since 1995.
Justice Department prosecutors have sought 25 years for Rhodes, their highest recommendation yet for a defendant charged in connection with Jan. 6.
In their sentencing recommendation to Judge Mehta, they repeatedly argued that harsh sentences for all oath keepers charged with conspiracy were necessary in order to deter potential future attacks on democracy.
Juries in two separate trials returned convictions against Rhodes and eight of his associates on various felony charges, although three members of the group were acquitted of the most serious charge of seditious conspiracy.
Relying on a slew of messages between members of the group discussing 'civil war' should Biden take office, prosecutors argued that Rhodes and his co-conspirators were prepared to take whatever action was necessary. , including the use of force, to stop certification.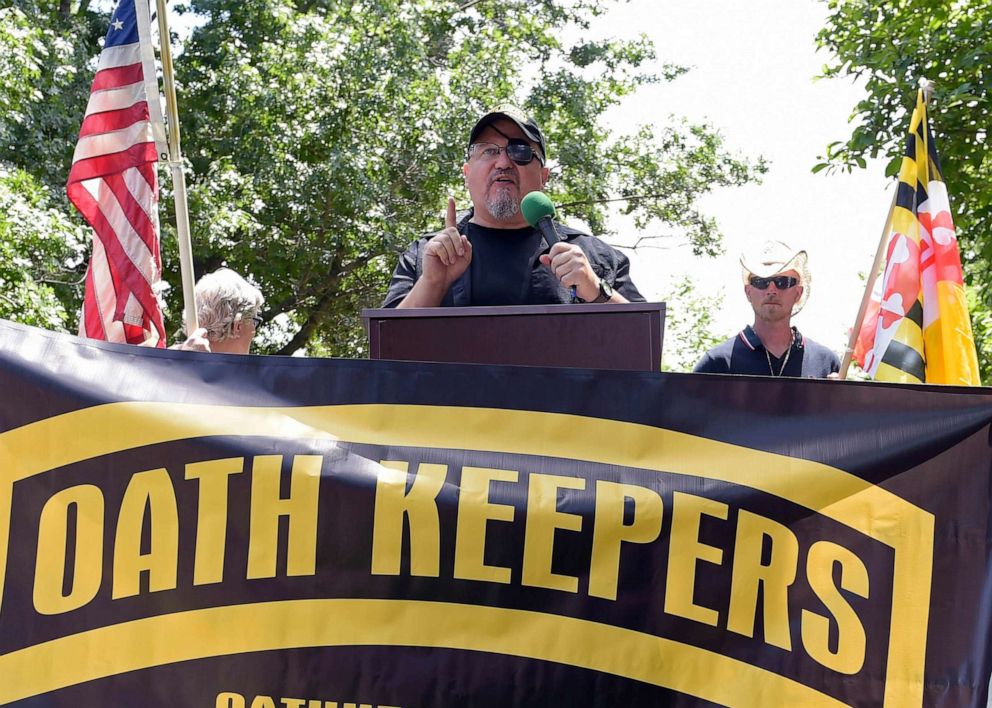 Prosecutors also presented extensive evidence of the group's planning prior to Jan. 6, showing how the members hid a huge cache of weapons in a hotel just outside the city limits that the government says would be transported to Washington in case Trump invokes the Insurrection Act.
Following unfounded allegations of voter fraud, the defendants denounced the government in private chats and social media posts.
Rhodes remained defiant in his remarks before his sentence was finally handed down on Thursday.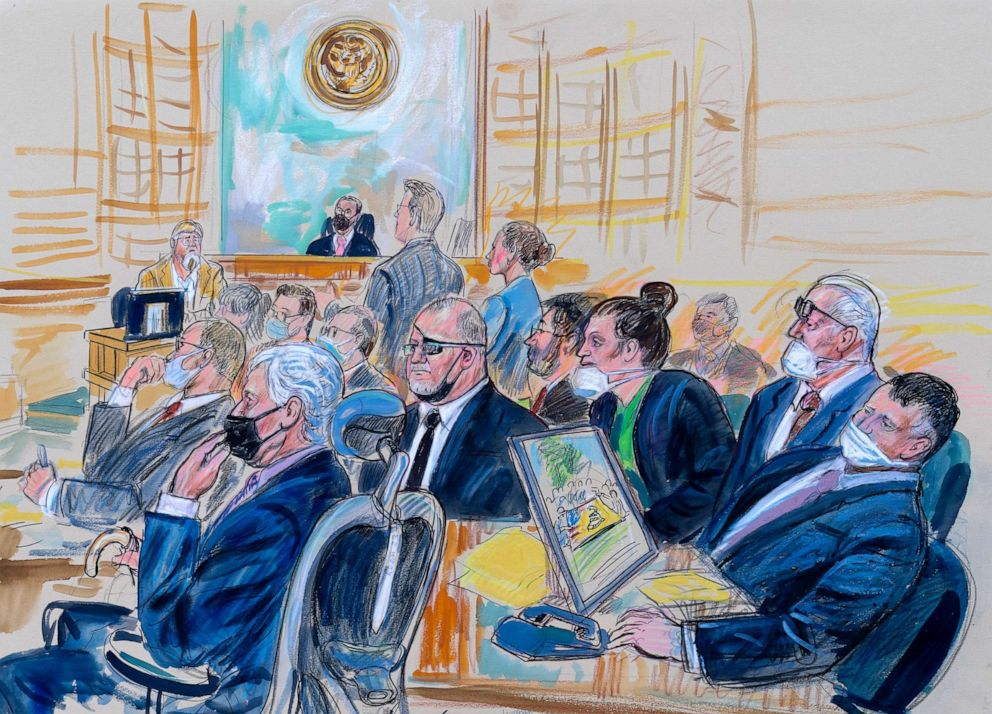 On Wednesday, police officers who defended the Capitol and a Senate aide who carried official documents for the 2020 election spoke in court to explain the lingering trauma they face more than two years after the riots.
"We were assaulted time and time again," DC Police Officer Christopher Owens told the court. He spoke of the violent mob repeatedly grabbing his police gear, even trying to take his gun.
His voice heavy with emotion, Owens described returning home to his family and sobbing wife after seeing his bruised and beaten body.
"We went through physical trauma, emotional trauma and mental trauma," he said.
Judge Mehta thanked each of the witnesses for their remarks and government service.
This is a developing story. Please check for updates.
ABC News
Not all news on the site expresses the point of view of the site, but we transmit this news automatically and translate it through programmatic technology on the site and not from a human editor.