News
NYC residents protest on Staten Island as migrant crisis worsens, say they 'haven't been vetted': report
Protests against migrant shelters in New York reached new heights Thursday after neighbors expressed concern that visitors are not being properly screened.
Residents, in an effort to drive migrants away from Staten Island, reportedly turned on a loudspeaker and put up signs around St. John Villa Academy. The school is home to 2% of the 49,000 migrants living in homeless shelters.
"Immigrants are not safe here," someone shouted over the loudspeaker, according to the New York Times.
According to the New York Post, the speaker also delivered a rotation of messages in five different languages. The compound is no longer operational and no resident wants to admit who owns it.
NYC OFFICIALS WARN MIGRANT CRISIS COULD HAVE LONG-RANGE IMPACT ON THE VOTING ROOM IF DEMS GET THEIR WAY
A sign in the city alluded to recent comments by New York Mayor Eric Adams, who said earlier this month that the migrant crisis would "destroy" the Big Apple.
"Let me tell you something, New Yorker. Never in my life have I had a problem that I couldn't see an end to. I don't see an end to this. I don't see an end to this. This problem "Will destroy New York City. Destroy New York City," Adams said Sept. 6 at a town hall meeting on the Upper West Side.
Some protesters on Staten Island nailed signs reading "Protect Our Children" to utility poles. Other residents wore shirts depicting images of the American flag and former President Donald Trump.
One resident, Scott Herket, planted a crude sign outside his house that read, "No fucking way."
He said he was protesting the installation of temporary showers and toilets for some 300 migrants near his garden, which overlooks the school.
"This is not the right place for this," Herkert said. "It's a sleepy neighborhood, very quiet. There are residents all around."
EX-DHS AGENT WHO INSPIRED 'SOUND OF FREEDOM,' GOP REP ASKS BIDEN ADMIN TO FIND 85,000 'MISSING' MIGRANT CHILDREN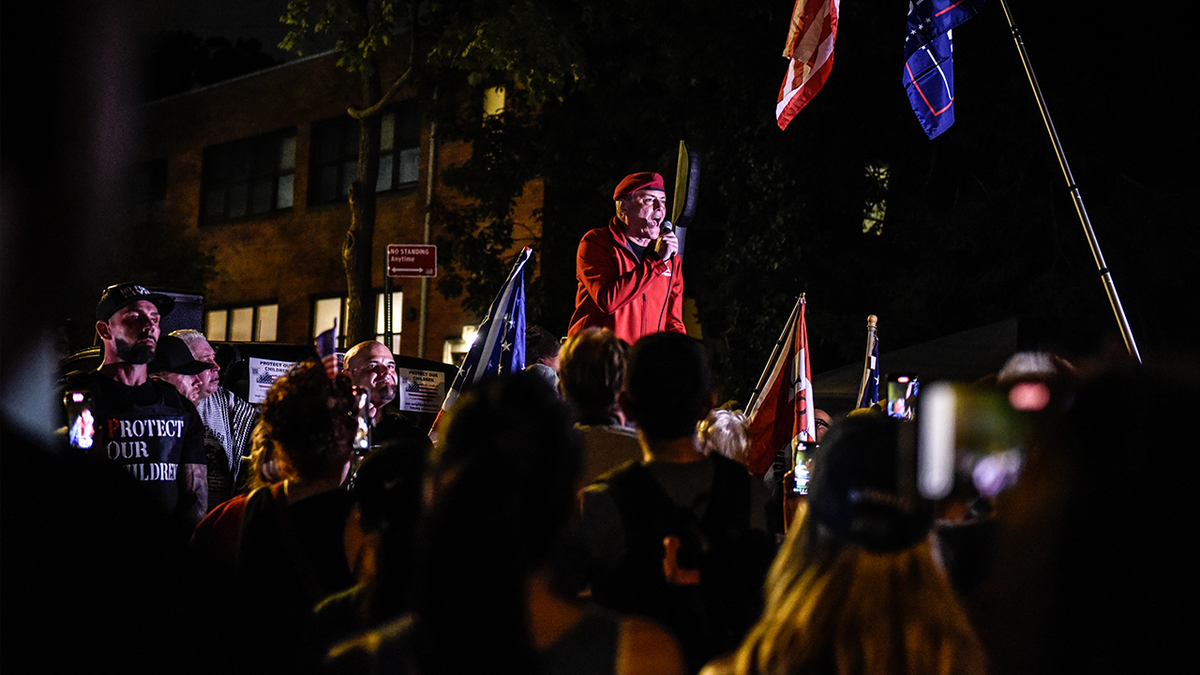 Mike Holder, a longtime Staten Island resident, said his sister was concerned because her daughter attended the school directly across the street from the migrant shelter.
"I think people should get up and take to the streets. I don't think there are enough people here. Maybe the situation needs to get worse. Maybe the situation needs to get worse before it gets worse. improve," Holder said, according to the Times.
Residents were particularly outraged after a judge overturned a ruling granting Staten Island officials a temporary restraining order blocking the city government from placing migrants inside the school.
A similar rally occurred Thursday at Floyd Bennet Field in Brooklyn. Guardian Angels founder Curtis Sliwa told the crowd: "This is our fight for our neighborhoods, for our children, for our grandparents. For your fairness."
FBI investigates Uzbek asylum seekers who crossed border with help of trafficker linked to foreign terrorist group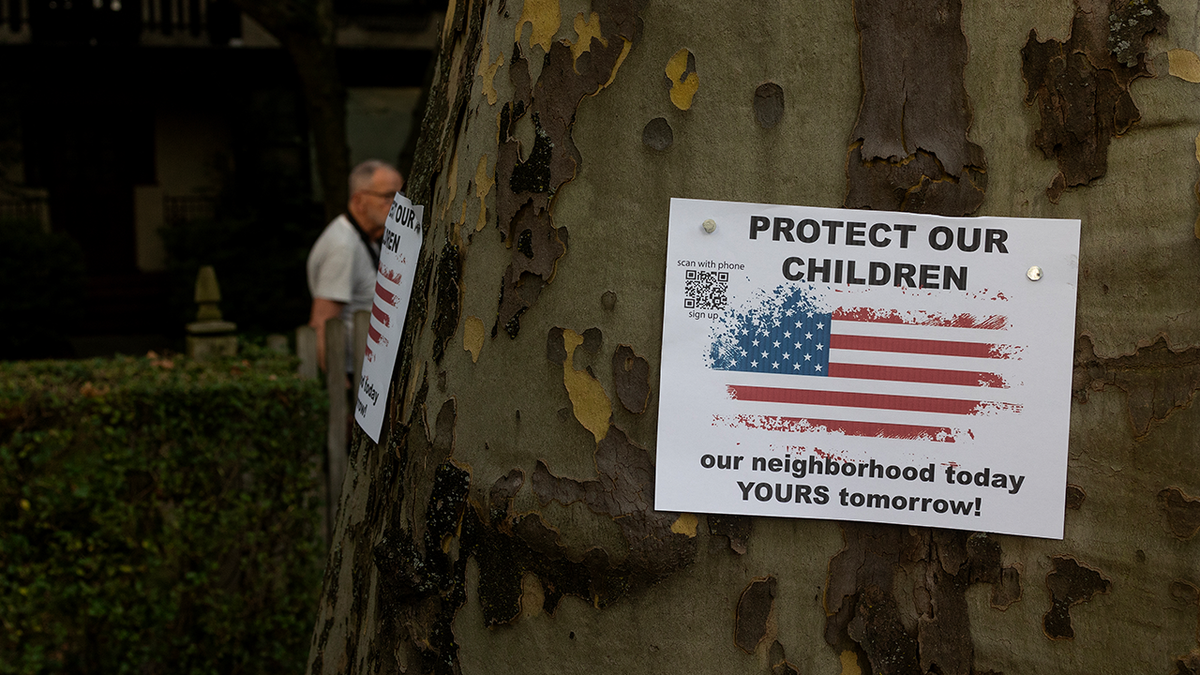 Sliwa, who ran against Adams in 2021, criticized public officials' decision to house 2,5000 male asylum seekers at a World War II-era naval air base in the area.
"This is a battle for our city," he said.
Protests also took place in Sunset Park, a neighborhood with a large immigrant population.
"Immigrants who came here illegally are taking the easy way out," said Shirley Marquez, a Queens resident. "They are not controlled."
But city officials say many migrants were first ordered to register with the Border Patrol before being released into the United States.
"Almost everyone has gone through a port of entry, been screened and gone through that process," said Rep. Dan Goldman, D-N.Y. » said during a hearing on Tuesday.
CLICK HERE TO GET THE FOX NEWS APP
For more news on culture, media, education, opinion and channel coverage, visit foxnews.com/media

foxnews