MSNBC analysts deny 'crisis', say borderline 'not crossed': 'Not happening'
MSNBC analysts Maria Hinijosa and Fernand Amandi both agreed there was no "crisis" on the border when they appeared on "The Mehdi Hasan Show" on Sunday night.
Guest host Paola Ramos touched on the subject of immigration before Title 42 ended in December. Although Customs and Border Protection reported an all-time high of more than 230,000 border encounters in October, Hinijosa attacked any claims that there was a "crisis" on the southern border.
She even objected to the pictures of the border that MSNBC aired during the segment, saying, "Listen, first of all, we should stop using the kind of pictures, in fact even the kind of pictures that are being shown right now. You know, we shouldn't perpetuate a conversation about a crisis that is a human drama but that this United States is not overrun, awash with out-of-control border situations. [in] – Nope!"
She added, "I would encourage the Biden administration, as I've said from the very beginning, what you need to do is differentiate yourself and you need to make it clear that they're not going to perpetuate themselves and fall into this rhetoric. there is a drama and a crisis of so many people coming in. No! [Speaks in Spanish.] It is not so. You know what's out of control, Paola, and I know you know it. What is out of control at the border is absolutely the militarization of the border, the dehumanization of people at the border."
AIR MARSHALS SOUND THE ALARM ABOUT BEING SENT TO THE BORDER: 'DEMOLOLATING OUR CHANCES OF STOPping ANOTHER 9/11'
Amandi agreed with Hinijosa, insisting there was no crisis and attacking Republicans for suggesting otherwise.
"I absolutely want to endorse Maria's points on scaremongering. There is no crisis on the border. Rather, what we need to do is re-emphasize the staggering hypocrisy of the Republican Party in this about how he handles immigration and immigration policy," Amandi said.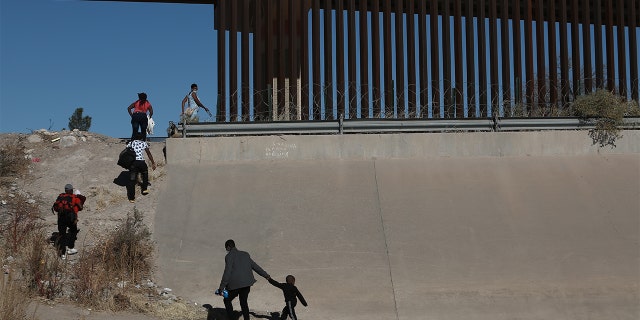 Various MSNBC guests and reporters downplayed or criticized Republicans for insisting there was a crisis on the southern border. MSNBC host Joy Reid asked in 2021 if illegal border crossings were the "crisis" that "Republicans so desperately want the media to portray."
BIDEN ADMINISTRATION FIRE BY REPUBLICANS FOR 'AFFORDABLE' BORDER POLICIES: 'WE NEED A MILITARY PRESENCE'
However, MSNBC host Joe Scarborough called the border situation a "humanitarian crisis" on his "Morning Joe" show on Monday, less than 12 hours after Hinijosa and Amandi said there was no crisis.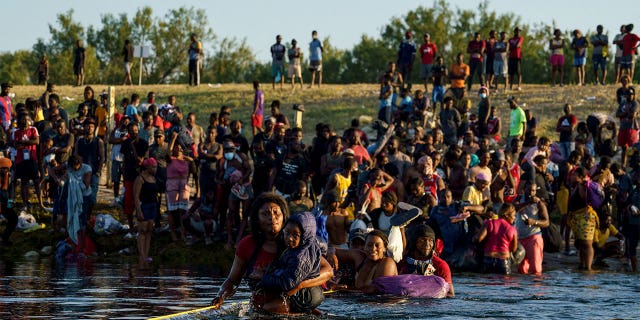 "…illegal immigration on the southern border is crazy right now. If you go to the southern border. There is such a humanitarian crisis there and the numbers are just unbelievable and yet a Democrat is winning the [Arizona] Race to the Senate. Democrat wins [Arizona] the governor's race," Scarborough said.
CLICK HERE TO GET THE FOX NEWS APP

foxnews
Not all news on the site expresses the point of view of the site, but we transmit this news automatically and translate it through programmatic technology on the site and not from a human editor.