USA News
Morocco earthquake collapses much of this adobe village nestled in the mountain: NPR
IMI N'TALA, Morocco — One of the villages hardest hit by Morocco's recent earthquake was also one of the most iconic. Nestled at the foot of a cliff in the Atlas Mountains, Imi N'Tala was renowned among tourists and hikers who ventured to this isolated region for its natural beauty and dose of Berber culture.
But Imi N'Tala is no more.
Part of the cliff was torn away from the village and its adobe houses are nothing more than a pile of rubble after the 6.8 magnitude earthquake which shook the region on September 8, causing massive deaths in the villages of mountain like this, close to the epicenter. The official death toll from the disaster in Morocco stands at nearly 3,000 people.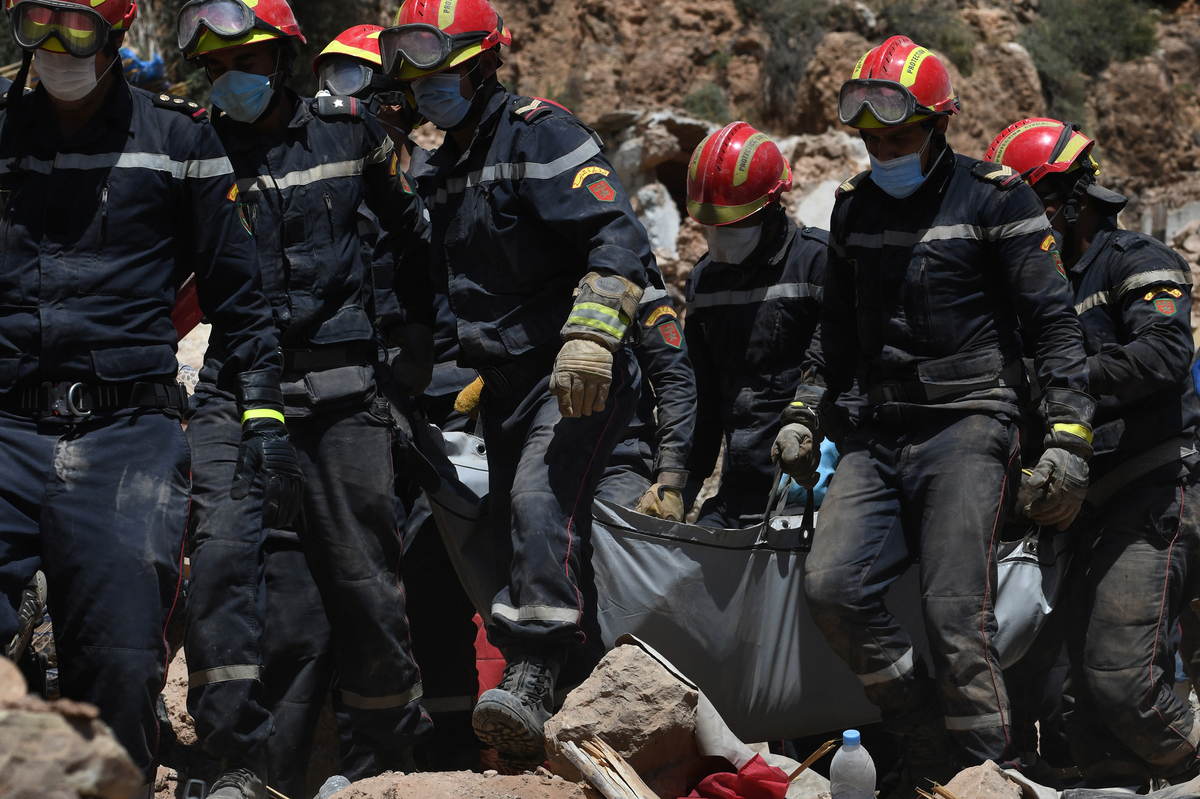 The few residents of Imi N'Tala who survived the earthquake now live in white tents installed by the authorities on the hillside, below their former homes. And the destruction – and further tremors – have made rescue and recovery efforts difficult.
Brahim Ait Ougadir, 58, escaped with his two children. He said they were lucky to be in a part of their house that was roofless and open to the sky. He broke down while talking about what life was like in Imi N'Tala.
"It was a very safe and generous village," he said. "We all lived together. Strangers from all over the world came here to eat and sleep here for a few days. No one was ever hurt here."
On the day of NPR's visit last week, rescue teams with sniffer dogs were rushing the rocks.
"There is no life here," said Dutch rescuer Saad Attia. His team came with sniffer dogs trained to search for people still alive. Other teams had cadaver dogs searching for bodies, and they were the ones working this site.
"You can smell death here," Attia said. "You don't even need a dog to tell you there are no survivors. But it's good to have dogs to isolate where the bodies are and show rescuers where they should dig."
Moroccan rescue teams were busy digging at two sites. The bodies were buried deep under rocks, debris and earth, and the difficult work continued for hours under the blazing sun.
The buildings in this area, including houses, an inn and a restaurant, were all constructed of mud bricks and stones. Some were a few stories high.
"Adobe has excellent thermal properties," said Mehrdad Sasani, a professor of structural engineering at Northeastern University. "It keeps houses warm in winter and cool in summer, but when it crashes, it turns to dirt and powder, filling all the spaces, so that there are no pockets left. "air that allows people to survive."
The earthquake hit around 11 p.m., so many people were lying indoors.
As workers attempted to remove a woman's body from the rubble, they draped a blanket around the dig site to protect her privacy.
As work progressed, a few spectators perched precariously on the surrounding rocks and rubble. A man who villagers said was the woman's son clung to the top of a tilted slab of fallen sandstone, watching painfully as workers worked hard to extract his mother from the rubble.
After hours of searching, they removed the woman's body and immediately placed it in a body bag. Seven rescuers carried her up the mountainside, almost like porters.
…

npr