Micah Richards is the latest guest on the Super 6 podcast, joining Laura Woods to discuss all things Sergio Aguero, Aston Villa and his appeal to England.
The Sky Sports specialist and two-time Premier League winner with Manchester City sat down with Woods in the latest Super 6 podcast to discuss a range of topics …
Assist Aguero's first objective: "Batman and Robin!"
Sergio Aguero has scored 181 Premier League goals during his Manchester City career, but Richards assisted his first. What does he remember at the moment?
"People talk about the modern side rear, I invented the modern side rear in front marauding, that's where the 'burst' comes from!" Richards said.
Woods: "The statue of Aguero should be that of the first goal he scored, with a statue of Micah helping in the background!"
Richards: "He comes in pairs, like Batman and Robin!"
When Aguero left: " I was devastated "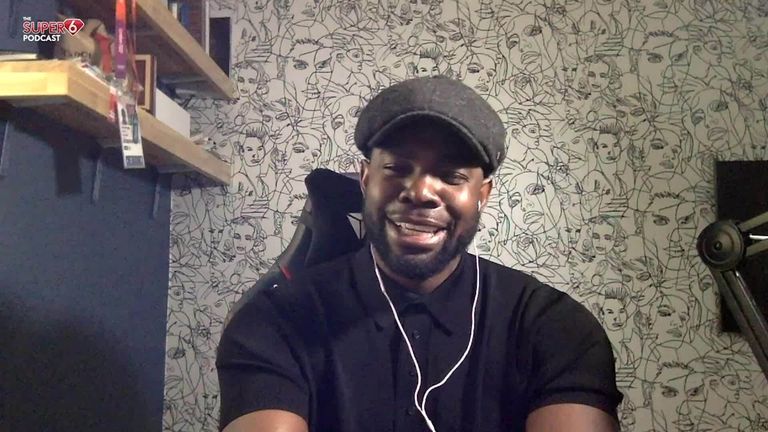 Aguero is leaving Manchester City at the end of this season – and Richards has admitted he was gutted to hear the news.
"I was on the radio when the news broke. Sergio texted me, I asked him if he was okay and we're going to go to dinner after the lockdown and whatnot. I'm still laughing and fizzing but when [the news] came, I was devastated.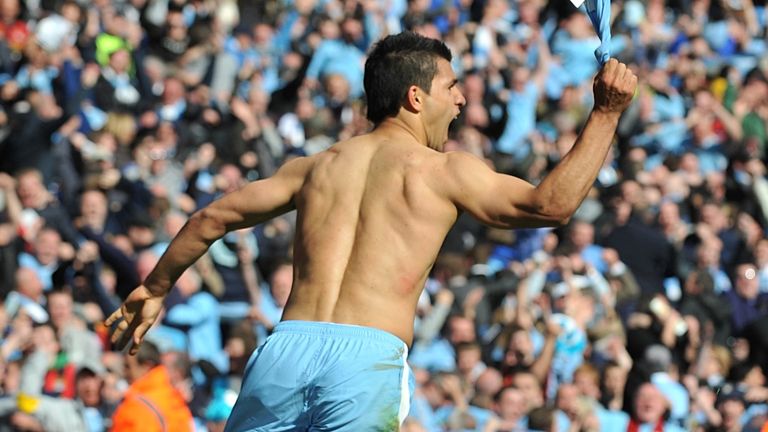 "There was no point in doing the last hour of the series because I couldn't process it. It sounds silly, but there are people making their mark in the clubs, and he was a true world-class legend, superstar of the game, and not just for Manchester City, but for the Premier League.
"Seeing this end of an era after all he has done and given for the club. The timing was more difficult for me to accept, as we are still in four competitions. Announce this now, will it be? cause trouble in the club. camp? "
Appeal to England – a farce?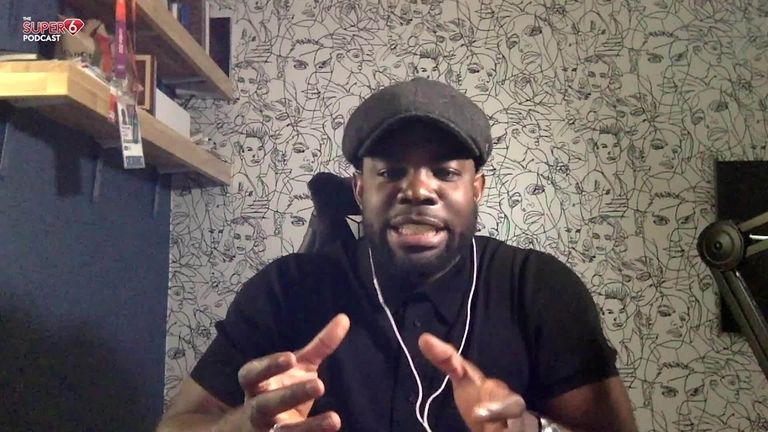 Richards was the youngest defender to ever win a cap in England, but when the call came from Steve McClaren, Richards admitted he thought it was a joke!
"I was on Moss Side in Manchester at the hairdresser. The phone rang – "Hi Micah, it's Steve, you were called up for the national team" – and I put the phone down. It's a really true story, not even joking.
"I put it aside because it hadn't been discussed at all. Normally when a player comes in the club can tell you or the reporter, but it comes out of nowhere! I always laugh and just kidding so the people i used to hang out with were always messing around, so i thought it was just one of the guys.
"He rang again and with a number held, that's why I thought it was a prank! They said it was serious. I was at the barbers and couldn't believe it; 18 you know! a year before I had made my debut and now I'm in the England squad. It was weird because I turned the phone down but that was one of the best feelings of all time! "
Reasons for relegation from the Villa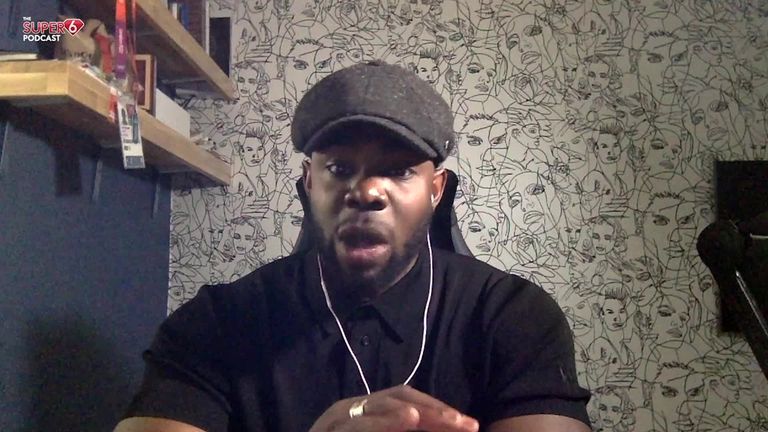 Aston Villa were relegated from the Premier League in the 2015/16 campaign with Richards, the club captain. He speaks candidly on the podcast about what he considered to be the reasons for the club's demise.
"When Tim Sherwood was there I didn't miss a game. I kept my number so I thought it was a made-in-heaven game. He wanted to play, I played good football and we had recruited good players, but Fabian Delph leaves, Christian Benteke leaves, Ron Vlaar leaves and Brad Friedel too, so basically the backbone of the team.
"I feel great, then they change managers. Rémi Garde came in and he was awful. Not only was he awful, but my form was awful too. Everyone in the team was awful too, so that was awful. was collectively shambolic.
"The fans booed us, the confidence was even more depleted, so it was a recipe for disaster. From Premier League victory to relegation – I'm glad it happened, because it made me see things on both sides and that's shaped me. as a person. "
Sympathy with Gerrard for the slip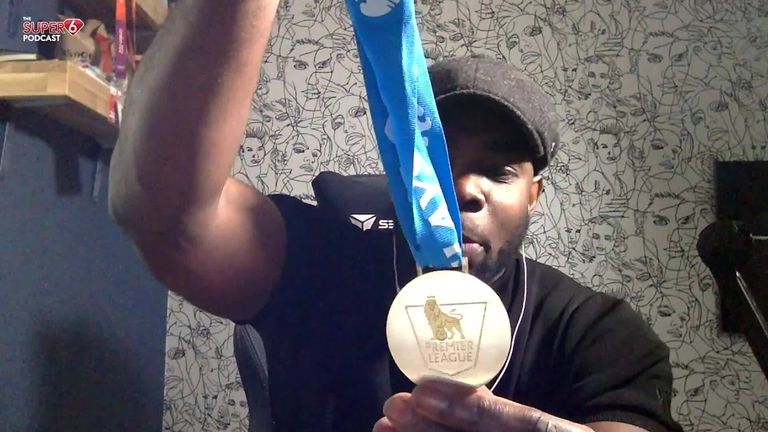 Steven Gerrard's slip, which helped Demba Ba to sink Liverpool at Anfield, was seen as a turning point in the 2014 title race, shifting the balance Manchester City-style. Richards remembers the incident …
"If there was one person who deserved the Premier League it was Steven Gerrard. When he slipped I was like, 'Wow', like he had them in the clique – 'We are not giving up'. I couldn't have wished this on anyone the way he fully deserved it.
"What he did with Liverpool, and of course everyone is talking about what you win, but how he galvanized his teams, bringing them back when they were down, watch the Champions League!
"He's a real character, but when it happened we knew it was our time. I have the medal here actually!"
Quickfire 'Either or' …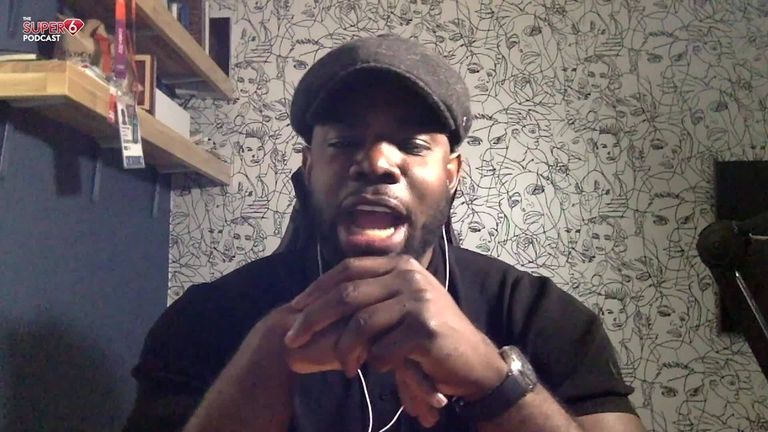 Ruben Dias or Virgil van Dijk?
"I think Ruben Dias has been brilliant, but what Virgil van Dijk has done over the past two seasons has been amazing, so I have to say van Dijk."
Ilkay Gundogan or Bruno Fernandes?
"This season Ilkay Gundogan has been on a different level. If you asked who I would like in my team I would say Bruno Fernandes. This season Gundogan has come out of nowhere. He has always been a good player, but he is. is his best goal. season. I should say Fernandes. "
Phil Foden or Jack Grealish
"I knew you were going to do this to me! I can't answer it, it's a tie! It's too hard – really, that's the hardest question ever. I'll say, at this point- There, Jack Grealish. Phil Foden has the ability to be better, but right now I'm taking Jack Grealish. "
Listen to the full episode with Laura and Micah on Spotify or Apple Podcasts now!
If you've missed any previous episodes, don't worry. You can listen to interviews with Jamie Carragher, Dominic Calvert-Lewin, Conor Coady, Michail Antonio and Declan Rice on YouTube or on Apple Podcasts
Super 6 – Liverpool to send Villa?
Another £ 250,000 is up for grabs on Saturday. Simply predict six correct scores to win the quarter million. Play for free, registration before 3 p.m. on Saturday
Round 48 matches:
Liverpool v Aston Villa
Derby vs. Norwich
Bournemouth vs. Coventry
Preston vs. Brentford
Barnsley vs. Middlesbrough
QPR vs Sheffield Wednesday