Metropolitan Police are 'institutionally racist, sexist and homophobic' and could have more officers like Couzens and Carrick, review says | UK News
The Metropolitan Police are institutionally racist, sexist and homophobic and could have more officers like killer Wayne Couzens and serial rapist David Carrick, according to a damning report.
A review by Baroness Louise Casey, who spent a year investigating the Met Police following the murder of Sarah Everard by Couzenssaid Britain's largest force needed a "complete overhaul" and might have to be disbanded.
Among a series of recommendations to 'fix' the Met, Baroness Casey told the unit that Carrick – who was unmasked as one of Britain's most prolific sex offenders – and Couzens both served should be "effectively dissolved".
His 363-page report found evidence of widespread intimidation, racist attitudes and "deep-seated homophobia" within the force.
When asked if there might be more officers in the Met like Couzens and Carrick, Baroness Casey replied: 'I cannot assure you enough that is not the case.
She pointed out that Carrick was only arrested after one of his victims heard a statement from Ms Everard's devastated mother and was tricked into contacting Hertfordshire Police, rather than following a Met stock.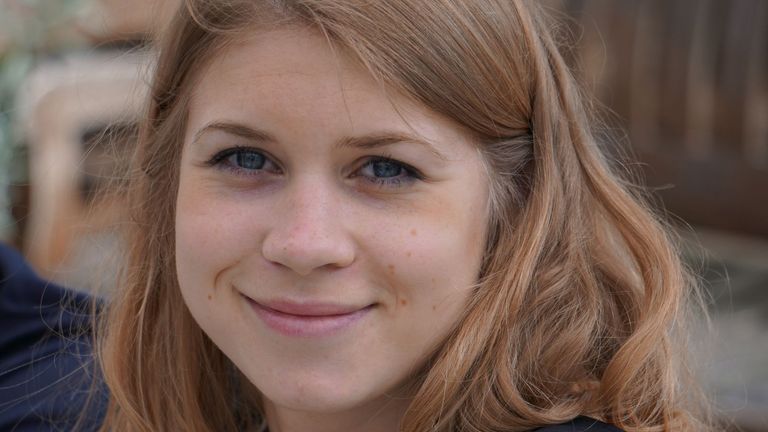 Among the report's findings:
• A female police officer has told how she attempted to end her life over the Met's handling of her abuse allegations against another officer
• Staff were told the rape cases 'will be dropped' due to a broken Met Police freezer which contained evidence of alleged victims. In another incident, a lunch box was found in the same fridge as rape samples, allegedly contaminating evidence
• The Parliamentary and Diplomatic Protection Command – in which Couzens and Carrick served – is 'a dark corner of the Met where bad behavior can easily flourish'
• A 'deeply disturbing and toxic culture' existed within the Met's specialist firearms command, known as MO19, which included a training office where 'the men hold competitions on how often they can make their students cry.
• A female officer who accused a more senior colleague of sexual assault says she was 'labeled a troublemaker'
• An openly gay officer tells the review: 'I'm afraid of the police', after being the target of a 'sustained campaign of homophobia inside the Met'
• An officer 'treated' a victim of domestic abuse, while another was heard calling a white woman caught buying drugs from a 'n***** lover' black man.
"We let the Londoners down"

"Culture of Denial"
Baroness Casey warned that 'predatory and unacceptable behavior has been allowed to thrive' at the Met Police and that there is a 'culture of denial' in the force.
She called on the Met to "change themselves", adding: "It's not our job as the public to protect ourselves from the police. It's the police's job to protect us as the public."
"I find institutional racism, sexism and homophobia in the Met," Baroness Casey wrote.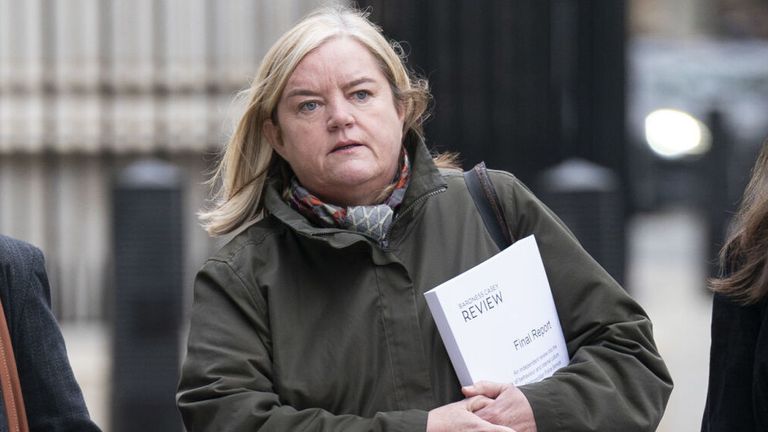 Damning criticism echoes landmark inquiry
The peer said that if "sufficient progress" was not made in reforming the force, "division of the Met…should be considered".
The force currently leads the National Counter Terrorism Command and there have long been calls for that responsibility to be transferred to the National Crime Agency, to allow the Met to focus on policing London.
His conclusion that force is institutionally racist echoes that of the Macpherson Inquiry in 1999, which took place after The murder of Stephen Lawrence and the abject failures in how the Met investigated his death.
Since then, the force has remained largely white and male, according to the review.
The series of scandals at the Met Police
Baroness Casey's report lists a series of scandals which have "damaged the Met's reputation and cast doubt on its culture and standards". They included:
• The kidnapping, rape and murder of Sarah Everard by Met Duty Officer Wayne Couzens in March 2021
• The Met's handling of a public vigil following the murder of Ms Everard
• An independent report – published in June 2021 – into the 1987 ax murder of Daniel Morgan, which exposed institutional corruption at the Met
• A December 2021 inquest into victims of serial killer Stephen Port found fundamental failings by the Met 'probably' contributed to three of the four deaths
• The December 2021 imprisonment of two Met officers for taking and sharing photos of two murdered women, Bibaa Henry and Nicole Smallman
• A police surveillance report in February last year which identified misogyny, harassment and intimidation – including racist, sexist and homophobic messages – among officers based at Charing Cross police station between 2016 and 2018
• A child protection report in March 2022 which found that a 15-year-old black schoolgirl was strip searched by police after being wrongly suspected of carrying cannabis
• The February imprisonment of police officer David Carrick, who admitted 49 charges – including 24 counts of rape – against 12 women.
Met police report "very difficult to read"

Met chief rejects 'institutional' branding
In response to the report, Met Police Commissioner Sir Mark Rowley apologized and said he accepted the "diagnosis" of bias in the force.
However, he said he would not use the term "institutional" as he considered it politicized and ambiguous.
The senior officer – who replaced Dame Cressida Dick as head of the Met last year – said the findings had sparked "feelings of shame and anger, but it also increased our resolve".
"The appalling examples of discrimination contained in this report, the disappointment of communities and victims, and the strain on the frontline are unacceptable," he said.
"We let people down, and I repeat the apologies I made in my first few weeks to Londoners and our own people at the Met. I'm sorry.
"I want us to be anti-racist, anti-misogynist and anti-homophobic. In fact, I want us to be anti-discrimination of all kinds."
'Every Met officer needs to be double-checked'

Carrick victim: Every Met officer needs to be double-checked
By Andy Hughes, investigative journalist
A victim of serial rapist policeman David Carrick is calling for every Met officer to be double-checked after a damning scrutiny of the serious failings of Britain's top force.
The woman, in her 40s, was repeatedly raped and assaulted by Carrick for more than six months while in a relationship with the firearms officer.
Helen – not her real name – explained how Carrick bragged about his job at the Met but then continued to physically and mentally abuse her during their relationship.
Baroness Casey's report found the Met's vetting process is failing to weed out predatory officers and the system needs a complete overhaul.
Helen told Sky News: "I think every male cop at the Met needs to be double-checked.
"When I first met David Carrick he was lovely and really nice. He used to say I would always be safe with him because he was a policeman.
"But the man I knew has turned into a monster. I can't believe someone so clearly evil can be controlled, and they think he was okay being in the force. J I later found out that there were a lot of complaints and allegations against him – so he shouldn't even have been on the police force.
"I have no idea how someone so crazy can be a policeman, let alone give him a gun."
Carrick, who starved the victim and her daughter, so they were weak, placed several home surveillance cameras around his house to track their movements while he worked for the Metropolitan Police.
Helen has been so traumatized that she fears all uniformed police. She said: "When I see a policeman in uniform I freeze – even now. I remember walking into a petrol station and all of a sudden I heard the sound of a police radio and I thought, "Oh my god", I didn't know what to do.
"At that moment, in my head, I thought, 'What are they going to do to me? How are they going to hurt me? They're not here to protect me'."
Baroness Casey said she was disappointed Sir Mark would not accept the term 'institutional' in relation to his findings, but said she will wait to see what action the force takes in the weeks and months to come .

Sky news
Not all news on the site expresses the point of view of the site, but we transmit this news automatically and translate it through programmatic technology on the site and not from a human editor.