Maggie Alphonsi: The Red Roses will consider it a failure if they don't win the World Cup; 'England can't lose' | Rugby Union News
Maggie Alphonsi thinks England are the team to beat as they chase World Cup glory. the tournament kicks off in New Zealand on Saturday as South Africa take on France, England take on Fiji and Australia and New Zealand play each other
By Megan Wellens
Last update: 03/10/22 17:13
When it comes to Rugby World Cup glory, no one knows the highs and lows quite like Maggie Alphonsi, and for the England legend, there's only one team to beat this year: the Red Roses.
As the leader of the side that ended a 20-year drought and won the 2014 Rugby World Cup, Alphonsi knows the euphoria of winning the biggest prize and believes the current Red Roses side have the ability to go all the way.
However, with England seen as the heavy favorites heading into the tournament – a record 25-match unbeaten run and the world No 1 ranking cementing them as those to beat – many teams will be there to show they are the ones to beat. can topple this team.
"They are expected to win," Alphonsi said.
"The odds are in their favour, they are world number one, they are the defending Six Nations champions, they are full of confidence and have the resources, the investments and the players.
"I just think these players are prepared for this and many will say if they don't win it would be a failure."
"They don't know how to lose"
The World Cup will certainly present some tough clashes for the Red Roses and they will be pushed to their limits as teams look to put them in a situation they don't encounter very often: a game in which they lose.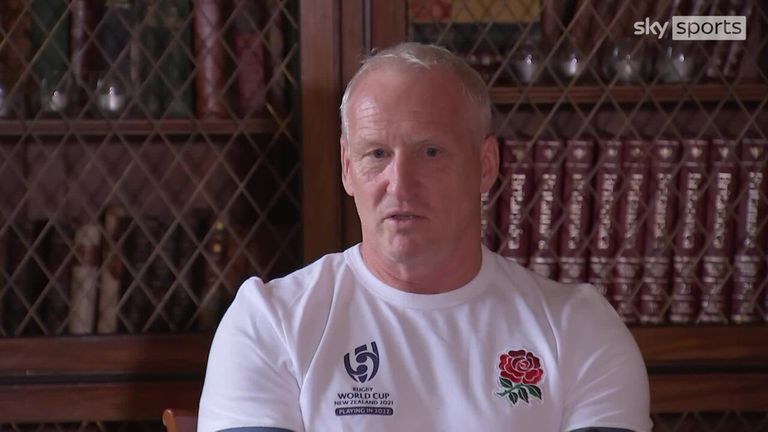 England women's head coach Simon Middleton says despite her side's No.1 ranking and unbeaten record they cannot guarantee World Cup victory
Some see it as the best way to get under England's skin, but Alphonsi believes they are well prepared for all scenarios, even ones they don't often have to face.
"They have a 'we don't know how to lose' mindset because to go that many games unbeaten they will naturally have that," she added.
"Some will see this as a negative because they didn't lose or weren't tested, it's hard to know what to do in this scenario.
"But knowing (coach) Simon Middleton and the quality of the players, they will have covered all the bases, including those scenarios and how to deal with them.
"They've been tested a few times in the Six Nations, especially in the first half against Wales from a set piece.
"However, you can't rely on New Zealand, Canada and France because they also feel like it's their time.
"I think England will reach the final – it's crazy to say they won't.
"If New Zealand made it to the final as their home nation, that would be great for the crowds and the interest.
"But I'm also excited that an underdog can do it, like France who always finish third.
"They might do something completely different, who knows. There are dark horses."
A record-breaking Rugby World Cup
Women's sport is in a constant state of growth as increased coverage and visibility boosts its viewership and this year's World Cup is expected to continue to boost those numbers.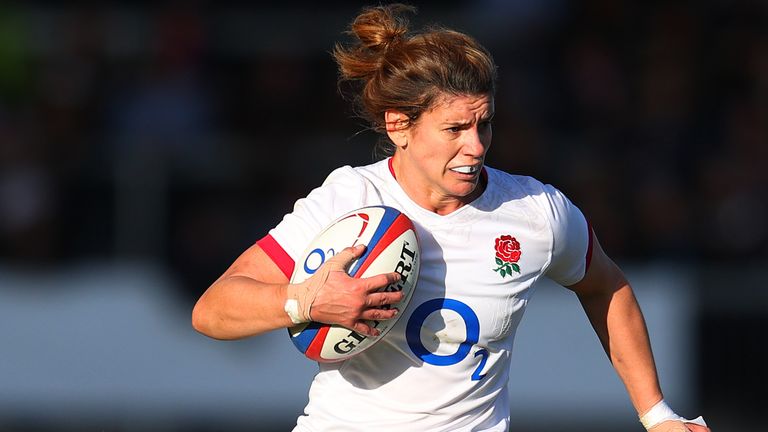 England captain Sarah Hunter says tournament experience could be big factor ahead of World Cup
With record attendances and media interest, Alphonsi thinks, if they can win the World Cup, we could see the Red Roses rise to the heights of the Lionesses at this summer's Euros when the tournament takes place in England in 2025.
She said: "My expectations are incredibly high.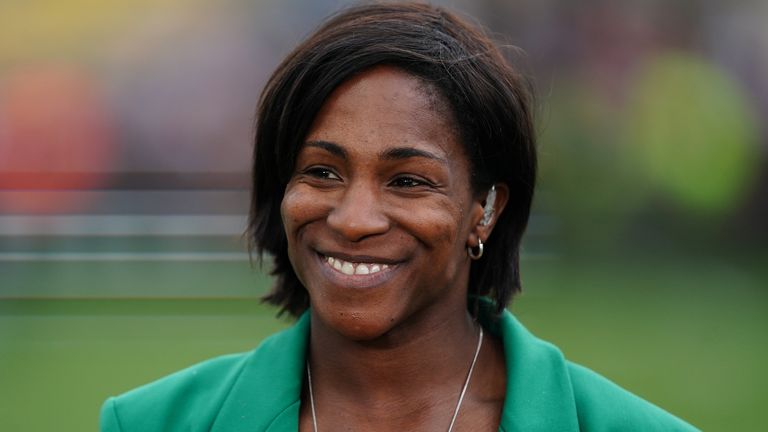 "This World Cup will break many records. There are over 30,000 tickets sold for the opening game, so for that many people to come and watch in New Zealand, that's huge, that in itself is incredible. .
"It will be the most covered World Cup in TV, print and radio and I think it will be a tournament that will captivate the world.
"It will add to the momentum of women's sport, especially here, and we will put women's sport back in the spotlight. We saw that this summer with the Lionesses and it still amazes me.
"The FA and the Lionesses set the bar high with an amazing tournament across the country and the number of people who took part was brilliant.
"In 2010 we got to the final and we had a crowd of just under 14,000, which was big at the time.
"2025 is not that far away and women's sport is on the crest of a wave and hopefully we can emulate what women's football has done, making sure we can go around the country and release a statement.
"Then we can see the final at Twickenham with sold-out capacity and good preparation."
National Lottery players raise over £30m a week for good causes, including vital funding for sport – from grassroots to elite. Find out how your numbers make incredible reality on: www.lotterygoodcauses.org.uk



Sky Sports
Not all news on the site expresses the point of view of the site, but we transmit this news automatically and translate it through programmatic technology on the site and not from a human editor.