Mabikacheche succeeded in bringing golf to rural Zimbabwe
Tavenganiswa Mabikacheche had a singular passion: to bring golf to the devastated rural communities of his native Zimbabwe, in southern Africa.
Following his death from COVID-19 last year, his children – including two former US college golfers – are continuing his work.
When Mabikacheche was born in 1952, golf was the luxury of his country's colonial elite. The oldest club in the country, then known as Southern Rhodesia, was established in 1895. Golf, like rugby, was dominated by white players until majority rule took hold in 1980.
The Rhodesian Masters tournament was a showcase for talent not from within the country, but from apartheid South Africa, which won all but one competition from 1968 to 1978. (Apartheid was legalized in South Africa in 1948 and governed race relations in the country until it was disbanded over several years in the early 1990s. political and economic discrimination against most non-whites.)
When Mabikacheche took up the sport as an adult in the early 1990s, he was eager to further expand the sport to all people in Zimbabwe, regardless of race or socio-economic status.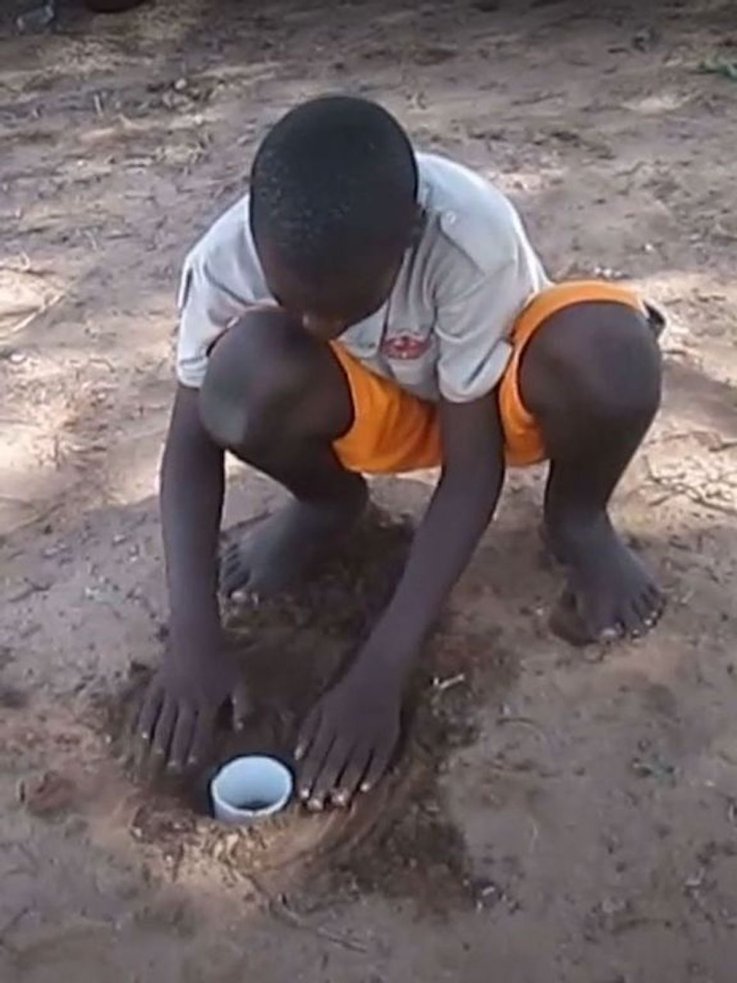 A rural Zimbabwean boy prepares a golf hole for use.
Mabikacheche Rural & Urban Sorts Promotion Golf Foundation/Zenger
At the time of his death, the 68-year-old had devoted more than two decades of his life to promoting the development of golf for disadvantaged young people in Africa and had instilled a love of the sport in his four children.
He was born in Chipinge, a farming village close to the border with neighboring Mozambique. Mabikacheche would rise from these humble origins to become a highly respected real estate professional. It was then that he realized that in Zimbabwe, as in other parts of the world, golf is a tool for business.
"My father realized that without his own wealth, he would never have had access to sport. So he set about providing opportunities for Zimbabwean youth," said Tatenda Mabikacheche, his daughter.
And no obstacle was insurmountable.
To bring golf to as many people as possible, wooden clubs have been fashioned in the villages. Dried corn cobs have become golf balls, while patches of fields have been smoothed over and holes created in the earth. The vision was not just to create star athletes, but to instill the values ​​of hard work, patience and self-reliance that the sport is proud of.
This motivation was instilled in his daughter, Tatenda.
Tatenda is one of the few young Zimbabwean golfers to play college golf. It was her passion for the sport that led the late Mabikacheche to recognize the non-inclusive environment that existed within the 'gentlemen's game' in the country.
Although initially opposed to her daughters playing the game, Tatenda started the sport at age 13. At 16, she was the youngest black African woman to be certified as a Rules of Golf umpire. At 17, she joined the Zimbabwe women's and junior golf teams. She competed in Asia and across Africa. It was one of the proudest moments in her father's life when she announced that she would be joining her brother in the United States on a golf scholarship to Ave Maria University in Florida.
Later, as a graduate student at the University of Virginia's Darden School of Business, she hosted a golf tournament in Virginia to benefit her father's charity. Today, she is a consultant at McKinsey & Co.
The founding of the Mabikacheche Rural and Urban Sports Promotion by Elder Mabikacheche aimed to raise the country's expectations of golf to a higher level. It was a difficult time for the sport in the country. About 60 golf courses disappeared in Zimbabwe in the 1990s and according to some sources, the number of registered players fell from 7,500 in 2004 to just 3,000 in 2013.
In the face of these challenges, the sport has achieved a handful of notable successes.
Zimbabwe's Lewis Chitengwa Jr. defeated Tiger Woods in the 1992 Orange Bowl Junior Championship Final. In the early 2000s, Nasho Kamungeremu became the first black Zimbabwean to win a major golf title. His promising career was cut short when he died in 2007 at the age of 34.
"Mabikacheche was the person who had the vision in the country to bring golf to the less privileged. He had a vision that we will never see again in the Zimbabwe golf program. His efforts produced five professional golfers – including myself – same, the first to graduate in 2015," said Zimbabwean Biggie Chibvuri, a rising star on the West African golf circuit, whose trip to Ghana this year has been hailed by the Zimbabwean press as a milestone in his professional career. .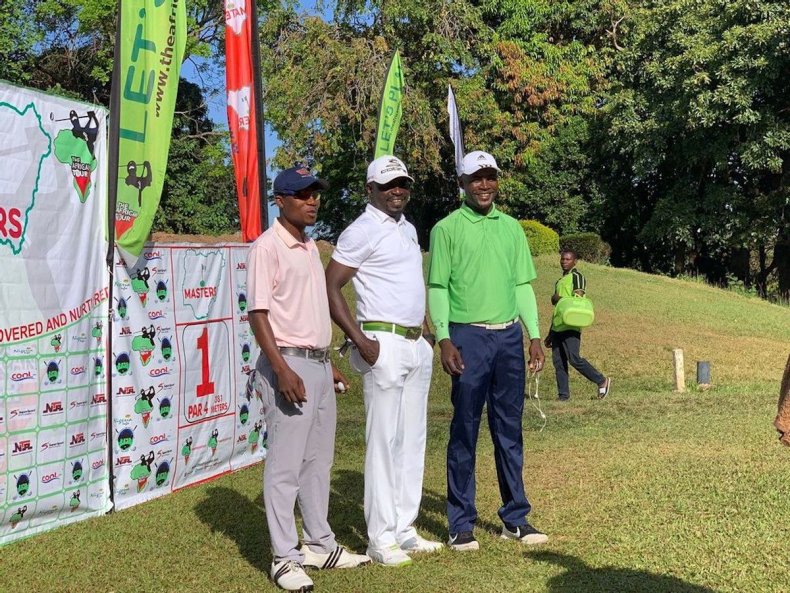 Since Mabikacheche's passing, his children have supported their father's legacy. Although his four children live in four different countries, they continue to work together to develop golf in Zimbabwe.
Mabikacheche's two elders, Tendai and Tich, helped set up the first rural golf pilot program at the missionary school they attended in high school. The two youngest siblings, Tapiwa and Tatenda, both received golf scholarships from Ave Maria University.
The children and proteges of Mabikacheche within the academy for the promotion of rural and urban sports of Mabikacheche take up the cause he defended. They hope to build on his work in "Zim" to spread the word about golf's role in the development of disadvantaged communities across Africa.
"Golf was important to my father, not only because it was a sport that teaches discipline and integrity, but because he also saw it as a tool for social mobility. He passed on this wisdom to me, which was the gift that carried me to where I am today. I am determined to continue his investment in promoting sporting talent in Africa," says Tatenda.
Mabikacheche's commitment to golf has also helped break down racial barriers in Zimbabwe.
His children and supporters of Mabikacheche Rural and Urban Sports Promotion have built on this foundation by including a social enterprise element: a new driving range and golf shop to support the charity's efforts.
As COVID restrictions have been lifted across Zimbabwe, efforts to improve access to sport in rural areas are set to resume.
This story was provided to Newsweek by Zenger News.

gb7
Not all news on the site expresses the point of view of the site, but we transmit this news automatically and translate it through programmatic technology on the site and not from a human editor.