Local store sign on 'triggers' sparks debate on Reddit: 'Nobody's responsibility but your own'
A Reddit poster has sparked a debate over what it means to be "triggered" after he shared a sign at a local store with a warning for employees.
"Your triggers are your responsibility," the sign reads, according to user xxScubaSteve24xx's post. "It's not the world's obligation to tiptoe around you."
BLUNT HIRING ADVERT AT THE BUTCHER SHOP INVITES EMPLOYERS TO SHARE WILD EMPLOYEES' APOLOGY: 'MY CAT JUST HAD PUPPIES'
The store owner posted the sign as a sort of farewell message to a former employee, according to the user.
Social media users who saw the sign had different descriptions of what it means to be triggered.
"I feel like the term 'trigger' got trivialized once it started being used by the general public," one user wrote. "There's a difference between triggers that are rooted in deeply traumatic events and things that are just annoyance."
Others supported the post, saying that sometimes people who complain about triggers try to end the discussion.
"I feel like it was catalyzed by a specific incident or person," said another. "And while I normally respect someone's triggers, it gets ridiculous when people use that word to mean 'things that usually bother me' or use it to end the discussion or get what they want. ."
QUESTION ABOUT 'OBVIOUS SIGN' SOMEONE'S AMERICAN GOES VIRAL: 'YOU HEAR THEM COME LIKE THUNDER'
"Mental health is not your fault but it is your responsibility," wrote one user, Superb_Victory_2759, which sparked a sub-discussion about how people should behave in the workplace.
"Being responsible means both limiting the situations you trigger yourself in, by choosing safe environments and asking for help from others, and developing techniques to manage the effects on yourself if the trigger cannot be avoided" , replied one user.
"As few triggers as possible is the goal, as is being able to manage your responses and seek help if your symptoms need it."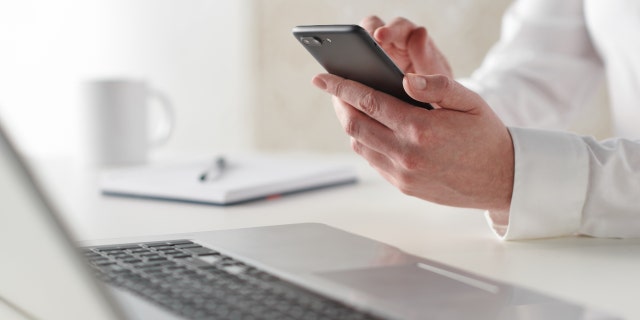 "That. I have OCD and a lot of things can trigger me. I do my best to mitigate what I can and if I need a break or a limit I let it be known. I don't never expect people to meet my needs," user VagueSoul agreed.
REDIT POSTER SAYS WIFE IS 'VERY ANGRY' HE NOW OWNS HIS DAD'S ORPHANED DOG: 'TOOK FREEDOM'
Some have argued that while one should not expect others to "meet" their needs, one's co-workers should at least be mindful not to intentionally upset them.
"Absolutely agree. Whatever your mental health problem is, it is not your fault and you deserve sympathy, but it is also the responsibility of no one but your own. other side, if you do something you know triggers someone around you, maybe stop doing it."
"In the majority of cases, the general public is not responsible for filtering out every possible scenario that might trigger someone. But if I'm working with you and I know of a trigger that will cause you discomfort or even anxiety, of course, I will try to do everything to avoid it."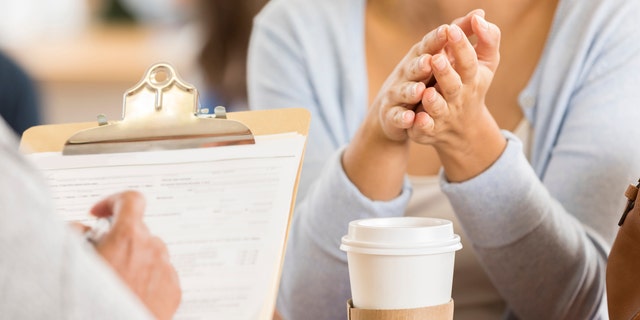 One user creatively compared it to knowing people with peanut allergies.
"It's like peanuts," the user said. "There are a lot of people who have to avoid them. It's ultimately their job to avoid them, but we take note if they're going to pop up unexpectedly. It doesn't seem unreasonable to treat generally troubling topics in the same way ."
The Reddit community engaged in an equally vigorous debate last week over employee behavior. A user posted a photo of a colorful local job posting warning applicants not to bother applying "if they sleep too much, don't have an alarm clock, don't have a car, often have court, don't have a babysitter every day, have to taking friends to work later than we start working, experiencing flat tires every week, holding your cell phone all day," among other factors.
Employers amused by the sign shared some of the funniest excuses they've heard from employees trying to back out of work. Their reasons ranged from questionable health situations — like a young woman who said she had a burst appendix, even though it turned out "she was just hungover" — to an employee who said that he had destroyed his car, but that it was in perfect condition the next day.
CLICK HERE TO GET THE FOX NEWS APP

foxnews
Not all news on the site expresses the point of view of the site, but we transmit this news automatically and translate it through programmatic technology on the site and not from a human editor.