LeBron James breaks record for most career points in NBA history
The king is alone.
Los Angeles Lakers forward LeBron James set the record for most career points in NBA history on Tuesday, toppling Hall of Famer and fellow Laker Kareem Abdul-Jabbar.
Late in the third quarter in their game against the Oklahoma City Thunder, James scored his 36th point of the night, for a career total of 38,388 points.
Abdul-Jabbar – who was in attendance for Tuesday's game – set the record on April 5, 1984 and increased the record total to 38,387 points by the time he retired from the game five years later. James, who doesn't look likely to retire in the next few years, could top 40,000 before all is said and done.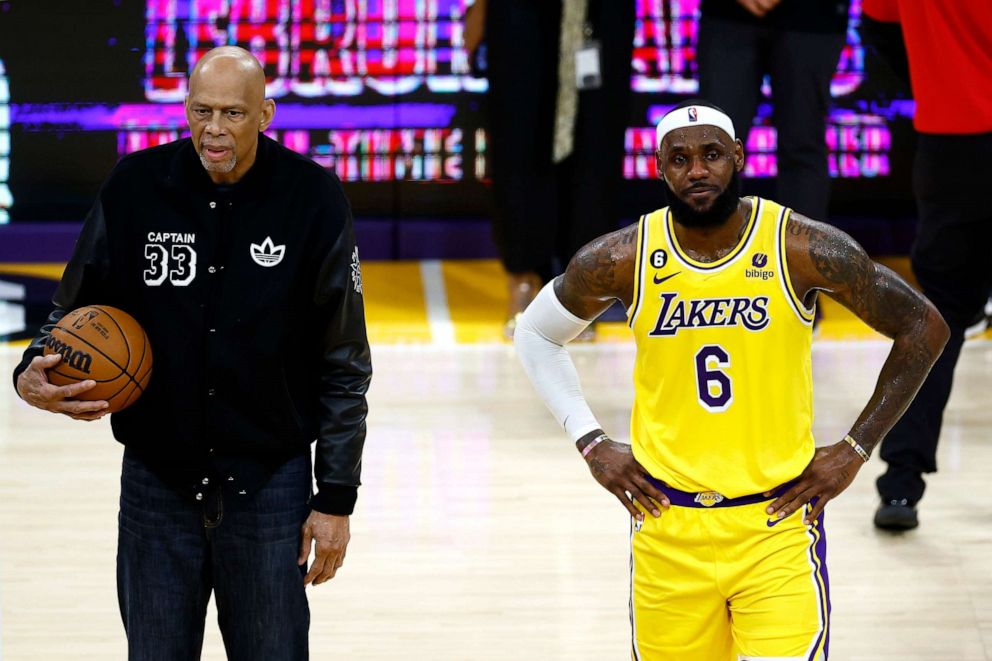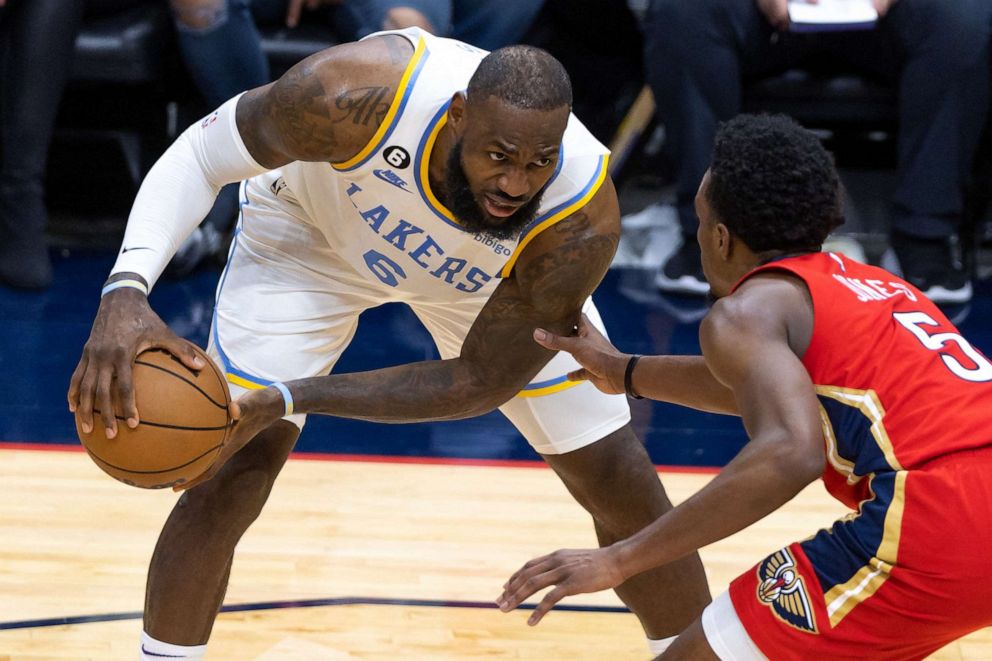 James scored 27 points on Saturday against New Orleans to come within 36 points of the record. He played 40 minutes in the game, later telling reporters in the dressing room: "I'm tired as hell."
Abdul-Jabbar was present at the Lakers game to see James surpass his record.
The record, once considered untouchable, had existed since Abdul-Jabbar's retirement in 1989. In fact, when Abdul-Jabbar set the record in the spring of 1984 – passing Wilt Chamberlain – James was not even born. And while Abdul-Jabbar has held the record for 39 years, Chamberlain only held it for 11 years.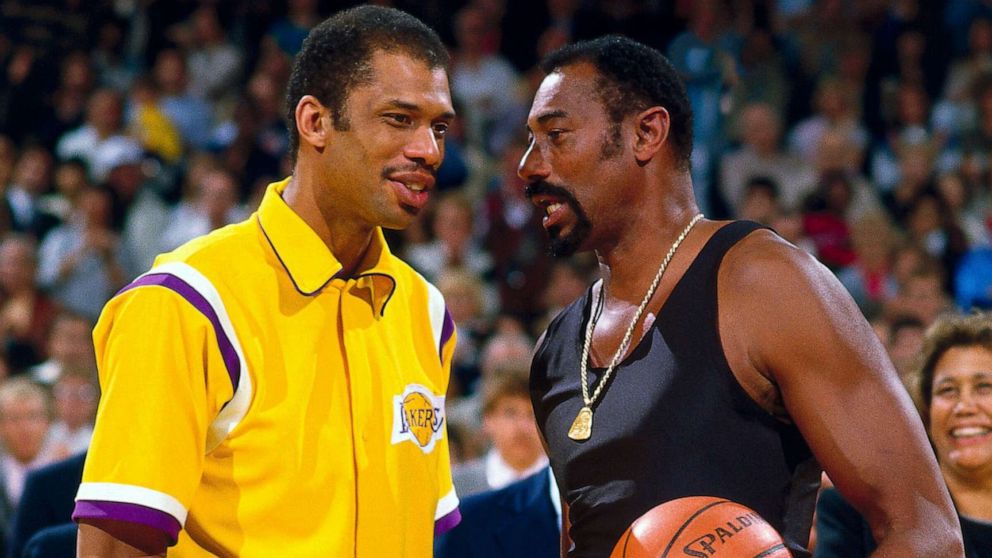 Utah Jazz forward Karl Malone is now third, but was still nearly 1,500 points behind the former Lakers center when he retired after 19 seasons in the NBA.
Kobe Bryant, nearly 5,000 points behind James, is fourth all-time, with Michael Jordan rounding out the top five.
Four of the top 5 players on the list – all but Jordan – have played for the Los Angeles Lakers at some point in their careers.
James entered the league in 2003, already a phenom after a storied high school career that earned him the NBA's top draft pick, and immediately became a top scorer. During his rookie season, he averaged 20.9 points per game and only went up from there.
He led the league in scoring only once – his 30 points per game in 2007-08 – but averaged at least 27 points per game 12 times, including this season. His highest single-season total was 31.4 points per game in his third season.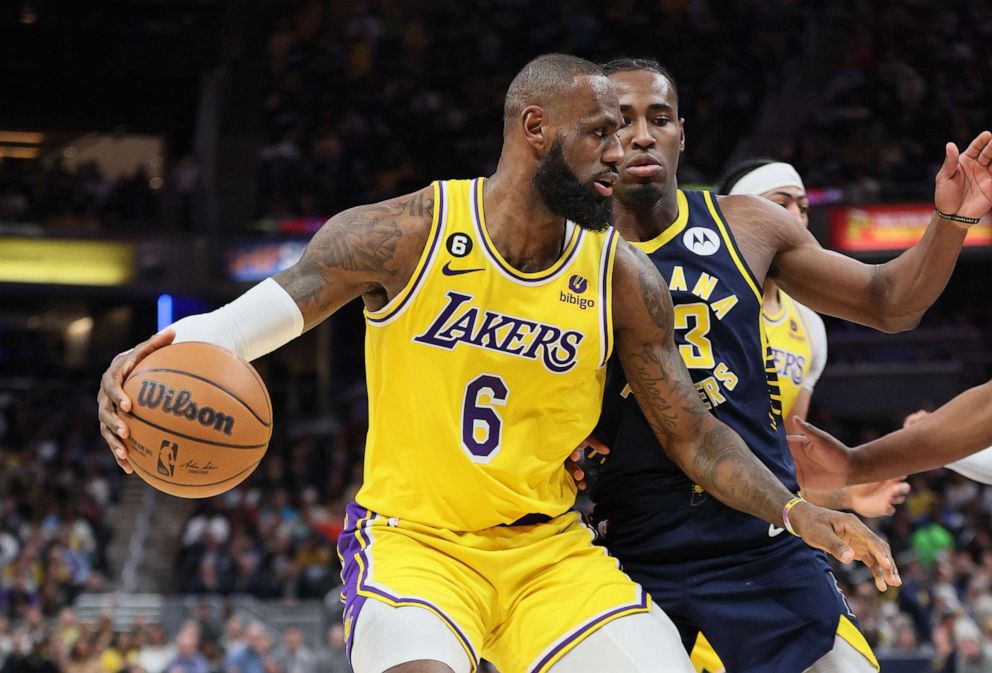 He scored 23,119 points in 11 seasons at Cleveland, split between two stints; scored 7,919 points at Miami; and now has just over 7,300 points in his time with Los Angeles.
James, who made the playoffs in 15 of 19 seasons, already held the record for most points in NBA history in a combined regular season and playoffs.
Ironically, James was never known as a pure goalscorer. He shaped his game more on Magic Johnson – part enabler, part scorer. James is also fifth in the NBA all-time in the regular season and playoffs, behind only Chris Paul, Johnson, Jason Kidd and John Stockton. He's unlikely to reach Stockton's astronomical total, but he could finish his career second all-time.
"The goalscoring record was never even thought in my head because I was always a first passer," James told ESPN in a January interview. "I've always loved seeing the excitement of my teammates."
He added: 'I don't know how I'm going to feel until then'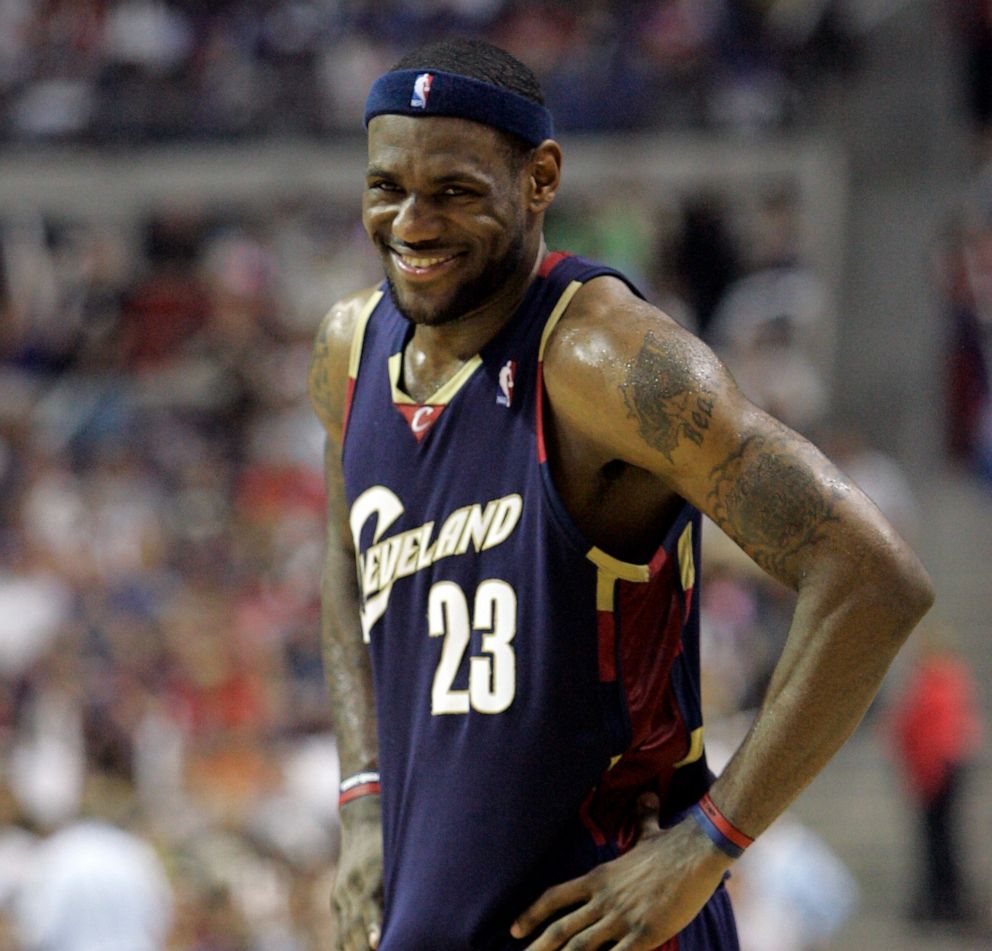 Carmelo Anthony, who entered the league the same season as James, is second in all-time active scoring, but trails 10,000 points. Anthony, who did not sign this season but did not retire, is six months older than James.
Kevin Durant is third among active players with over 26,684 points, about 12,000 points behind James. Durant, 34, has scored just under 12,000 points over the past eight seasons combined.
James is under contract for two more seasons in Los Angeles. He said the last thing on his bucket list was to play with his son, Bronny. The 18-year-old prospect is currently a senior in high school and is deciding where to go to college in the fall.
Abdul-Jabbar played until the age of 41, but he also played four seasons at the University of California, Los Angeles, where he won three NCAA titles and three National Player of the Year awards. while James went straight to the pros.
"I will be very happy for him," Abdul-Jabbar told ESPN of James breaking his record in an interview before the start of the season. "The game always gets better when records like that are broken, so LeBron should enjoy his achievement. He's worked really hard to get to this point and for him, he'll have to wait and see who might have the chance to beat. his record if that's going to happen."
ABC News
Not all news on the site expresses the point of view of the site, but we transmit this news automatically and translate it through programmatic technology on the site and not from a human editor.