Lawmakers praise success in downing suspected Chinese spy balloon as concerns persist
The downing of a suspected Chinese surveillance balloon by the US military was met by lawmakers with a mix of praise for the safe and successful operation, criticism that it didn't happen sooner and d concern about what information might have been collected and how to prevent something like this from happening again.
The balloon was shot down by a US fighter jet off South Carolina on Saturday afternoon after crossing the continental United States since Wednesday. The Pentagon confirmed that the high-altitude balloon was used for surveillance, disputing China's claim that it was a civilian aircraft used for meteorological purposes.
President Joe Biden told reporters on Saturday he had ordered the Pentagon to bring the balloon down "as soon as possible" on Wednesday. Although the operation was delayed until the balloon – carrying a payload described as the size of three buses – was off the coast, where threats to civilians were limited.
"They decided — without damaging anyone on the ground — they decided the best time to do it was when it was going over water within our 12-mile limit," Biden said. "They managed to shoot it down and I want to commend our airmen who did it."
A senior defense official told reporters it was useful to wait to knock down the ball outside the safety of those on the ground.
"The surveillance balloon's overflight of US territory was invaluable to us," the official said during a briefing on Saturday. "We were able to study and scrutinize the ball and its equipment, which was invaluable."
Lawmakers across the aisle applauded the military for successfully shooting down the alleged surveillance balloon.
House Democratic Leader Hakeem Jeffries thanked Biden and the U.S. military for "putting the safety of the American people first."
New York Democratic Senator Chuck Schumer bliss "Biden's Leadership in Shooting China's Balloon Over Water to Keep All Americans Safe".
Tennessee Republican Rep. Mark Green, chairman of the Homeland Security Committee, said he was "satisfied" that the "spy tool" would not return to China.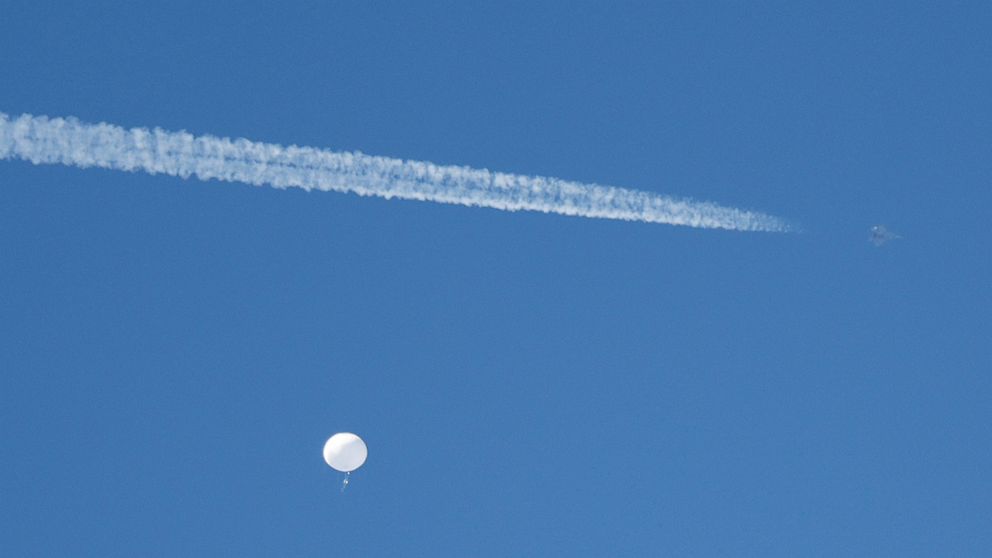 At the same time, several lawmakers, including Green and other members of his party, reiterated criticism that the balloon should have been shot down earlier — before it crossed the continental United States — and that the situation called for a more forceful response.
Green said "the damage to US national security and US sovereignty has already been done." Rep. Marjorie Taylor Greene, R-Ga., said Biden "refused to stop China," while Sen. Tim Scott, RS.C., called him a "dereliction of duty by Biden".
"We still don't know what information was collected and where it was sent," Scott tweeted.
Senior administration officials told ABC News that safely shooting down the balloon sends the message that the United States is protecting American lives while responding "effectively" to violations of American sovereignty.
Amid security concerns, Pentagon press secretary Brig. General Patrick Ryder said the balloon posed no physical or military threat, and once it was detected, the United States took steps to protect against the collection of sensitive information by foreign intelligence .
A senior military official told reporters on Saturday that the balloon was unlikely to deliver much more to China from hovering than could already be obtained from its satellites.
"Nevertheless, this balloon was clearly passing through sensitive sites, including sensitive military sites. We therefore took extra precautions to ensure that any additive information value would be minimized," the official said.
The eventual shooting then served to "neutralize any intelligence value it may have produced" by preventing him from returning to China, the official said.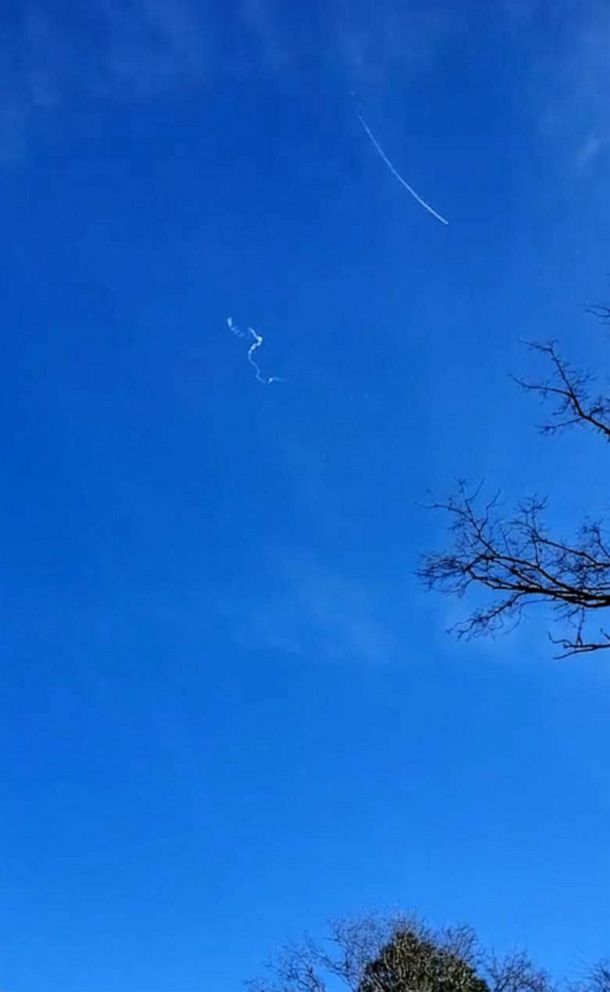 Following what he called "inexcusable" and "incompetent" spying on China, Democratic Virginia Senator Tim Kaine said this incident will be a "major focus" of the Senate Foreign Relations Committee hearing next week.
While recovery of balloon debris is underway, Michigan Democratic Rep. Elissa Slotkin called on all members of Congress to be briefed on the situation in the coming week and as more is learned. while calling for stronger action against China beyond Secretary of State Antony Blinken postponing his plan to travel to the country this weekend.
"Whether through new sanctions or tougher restrictions on U.S. exports to China, the message needs to be loud and clear," Slotkin said. tweeted.
Chinese surveillance balloons have already been spotted over countries on five continents, including East Asia, South Asia and Europe, according to a senior defense official. In the United States, they briefly passed through the mainland United States at least three times during the Trump administration, senior administration officials said on Saturday.
Following the resolution of this last balloon, Republican Senator from Missouri Eric Schmitt said "We need to make sure this never happens again."
ABC News' Justin Gomez, MaryAlice Parks and Matt Seyler contributed to this report.
ABC News
Not all news on the site expresses the point of view of the site, but we transmit this news automatically and translate it through programmatic technology on the site and not from a human editor.