News
Jury clears 3 men in Michigan Gov. Gretchen Whitmer kidnapping plot
A jury acquitted three men Friday in the latest trial linked to a plot to kidnap Michigan Gov. Gretchen Whitmer, a scheme touted as an example of homegrown terrorism on the eve of the 2020 presidential election.
William Null, his twin brother Michael Null and Eric Molitor were found not guilty of supporting a terrorist act and weapons charges. They were the last of 14 men to face charges in state or federal court. Nine others were convicted.
Nulls and Molitor were accused of supporting the plan's leaders by participating in military-style exercises and traveling to Whitmer's vacation home in northern Michigan. The main players, Adam Fox and Barry Croft Jr., were convicted of conspiracy to kidnap last year in another court.
In the latest trial, the jury heard 14 days of testimony in Antrim County, where Whitmer's lakefront property is located, 187 miles (297 kilometers) north of the state Capitol.
Authorities said an attack on Whitmer began simmering during a regional summit of anti-government extremists in Dublin, Ohio, in the summer of 2020. Fox, Croft and William Null were present while an FBI informant also inside the gathering was secretly recording profanity. screeds threatening violence against public officials.
Disgust was also fueled by government restrictions during the COVID-19 pandemic, according to recordings, text messages and social media posts presented as evidence at trial.
Molitor, 39, and William Null, 41, testified in their own defense, admitting that they attended gun drills and took walks to check out Whitmer's property. But William Null said he and his brother became estranged when discussions turned to obtaining explosives. Molitor said Fox was "incredibly stupid" and would not carry out a kidnapping.
Assistant Attorney General William Rollstin urged jurors not to be swayed.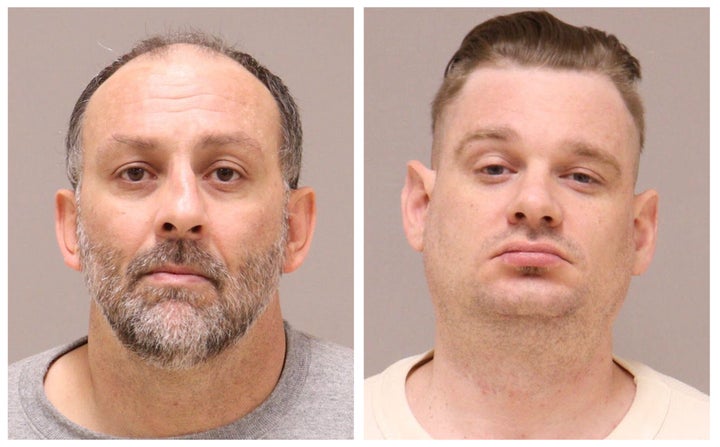 "If you assist in whole or even in part, you have satisfied that element" of the crime, Rollstin said in his closing argument Wednesday. "Was he helping her plan?" Was he helping her prepare? The answer is absolutely.
Michael Null, 41, did not testify and his lawyer took the unusual step of refusing to question witnesses during the trial. Tom Siver said Michael Null did nothing wrong.
Informants and undercover FBI agents were inside the group for months before the arrests were made in October 2020. Whitmer was not physically harmed.
Nine men have already been found guilty in state or federal court, either through guilty pleas or in three other trials, while two others have been acquitted.
After the plot was foiled, Whitmer blamed then-President Donald Trump, saying he had "comforted those who spread fear, hatred and division." Away from office, Trump called the 2022 kidnapping plan a "fake deal."

huffpost