Liverpool manager Jurgen Klopp had no regrets over the selection gamble which backfired in a 2-0 Champions League defeat to Atalanta and insisted he would do it again.
The Reds' hopes of progressing early to the last 16 were dealt a blow as Klopp's gamble backfired in a "deserved defeat" on Wednesday night.
Liverpool made five changes from Sunday's victory over Leicester, including altering three of his back four, and paid for it with a lack of cohesion and rhythm which allowed last season's quarter-finalists to become the first team to win at Anfield in 90 minutes since Chelsea in September 2018.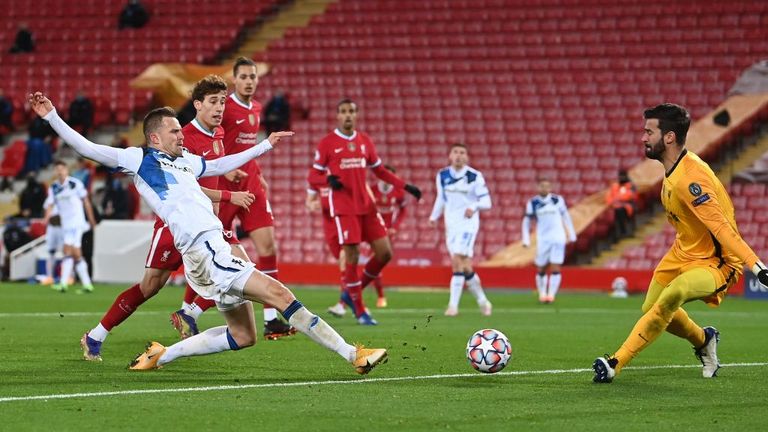 Klopp said: "It's a deserved defeat in a difficult game. The ref didn't whistle a lot and that makes it even more difficult, for both sides. It was unbelievably intense and you need some breaks. We made five changes and that always costs rhythm.
"When the first half is gone, you usually settle but for some players who didn't play for a while it was very intense for them. We didn't find a way in the game. We had not enough bodies between the lines.
"It's easier to talk about a game when you lose if you've managed to create a lot of good situations. But there were not a lot of moments where we could say, 'here it was close, or there it was close'. We didn't have any real chances so it's a deserved defeat."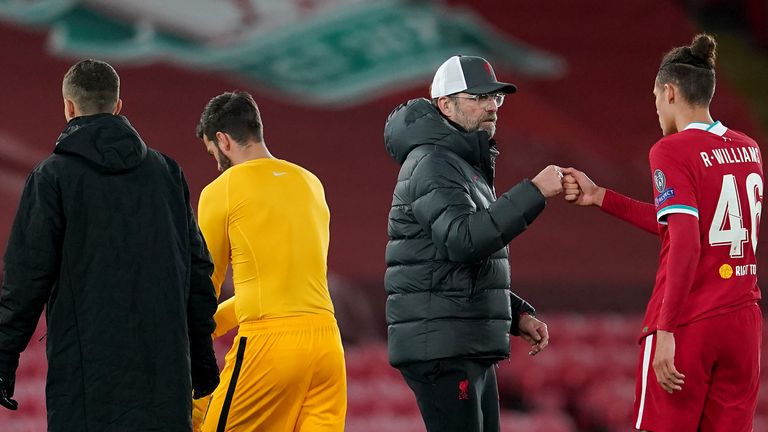 Liverpool lost a competitive home match by a margin of more than one goal for the first time in 137 matches at Anfield under Klopp, with this their heaviest such defeat since August 2015 in the Premier League against West Ham under Brendan Rodgers, a 3-0 defeat.
Furthermore, the hosts failed to produce a shot on target at home in the competition for the first time since Opta began recording shot data in the Champions League in 2003/04.
"It's difficult then to win a game," Klopp added. "I'm afraid it could happen not only to us. It can happen to other teams as well."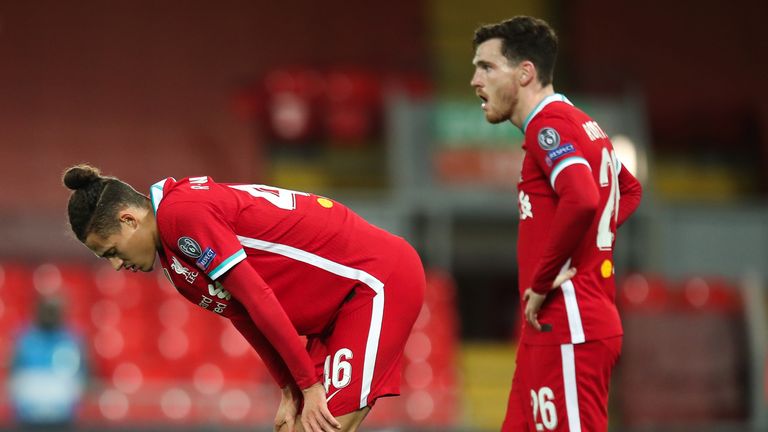 Even the return of Mohamed Salah could not lift the side out of their torpor as second-half goals from Josip Ilicic and Robin Gosens ensured there would be little room for Klopp to rest players in their final two matches.
Victory over Ajax next week would still guarantee safe passage and with December's schedule, Klopp will want to avoid the nightmare scenario of having something to play for with the final game against Midtjylland.
"My only interest at the moment is that we got the thumbs-up, nobody injured, recover immediately… the boys are completely disappointed, frustrated, but really, we don't have time for it, to be honest, just get fresh legs as quick as possible and go again."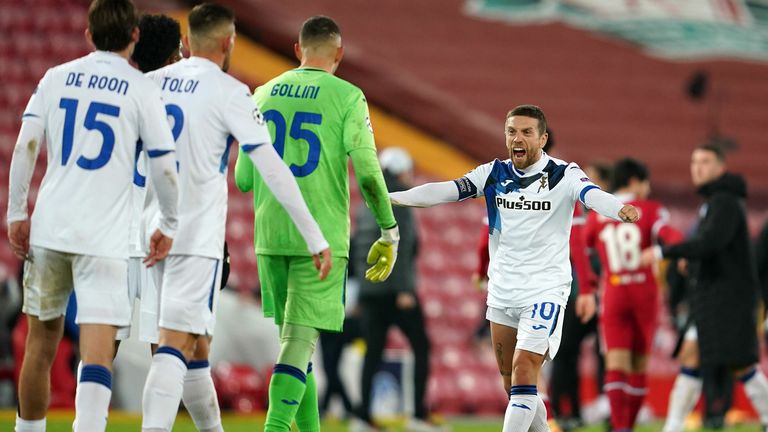 Atalanta were far better in defence than they had been when Liverpool took them apart in their previous Champions League outing.
They became the first Italian side to win at Anfield since Udinese in the Europa League in October 2012.
"We had a great game tonight, we managed to play our football," Atalanta coach Gian Piero Gasperini told Italian TV. "We played better this time and we played quality football as well as being solid throughout."
What's next?
Liverpool travel to face Brighton at the Amex Stadium on Saturday in the Premier League; kick-off 12.30pm. They return to Champions League action when they host Ajax on Tuesday, December 1; kick-off 8pm.