Sports
Joe Burrow's calf injury looms over Bengals as they attempt to rebound from 0-2 start
The Cincinnati Bengals lost their first two games last season, then advanced to the AFC Championship Game.
This time it's a little different.
The bigger concern is the health of Joe Burrow, who threw two touchdown passes in the second half of Sunday's 27-24 loss to Baltimore. The strong finish was a sign of progress for an offense that looked completely out of sorts in a Week 1 loss at Cleveland.
Bengals winless until Week 2, Joe Burrow aggravates calf injury
Nick Wright, Chris Broussard, Kevin Wildes and Greg Jennings discuss the Cincinnati Bengals following their loss to the Baltimore Ravens in Week 2.
But Burrow, who missed most of training camp with a strained right calf, was limping late in the game against the Ravens. He said he had been "tweaking" his calf injury and wasn't sure how serious it was.
"I'm going to give it a few nights and a few nights," he said after the game. "We'll go from there."
Coach Zac Taylor didn't know much more Monday.
"He's still sore today," Taylor said. "He did it probably on one of the last three plays of the game, so it's just painful. We haven't done anything on the field yet."
After throwing for a career-high 82 yards against the Browns, Burrow got off to another slow start. He had just 35 passing yards at halftime against the Ravens, who led 13-10 at the break.
Burrow found Tee Higgins for two short TD passes in the second half, but Lamar Jackson led Baltimore on a couple of time-consuming drives. Burrow also threw a costly interception just in front of the Baltimore goal line.
Burrow, 26, was recovering from an appendectomy early last season, which contributed to an uneven start for Cincinnati's offense. The Bengals still finished with a 12-4 record and won the AFC North for the second year in a row.
With continuity on the roster and coaching staff, Burrow and the Bengals could pull off another turnaround this season. But the first two losses this year came against AFC North teams, and Burrow's calf injury is quickly becoming a lingering problem.
"This is exactly where we were last year, and this team is only going to get better with each passing game," Taylor said. "When you stumble early, you have to learn from it. So many years ago, we learned from early season losses that propelled us into November and December. This won't be any different. I'm very confident in that."
WHAT WORKS
Rookie Charlie Jones gave Cincinnati a big boost on Sunday. The fourth-round pick from Purdue fielded a punt, cut left into an opening and raced down the sideline untouched for an 81-yard touchdown that tied the game early in the second quarter. It was Jones' first NFL score and the first punt returned for a touchdown by a Cincinnati player since 2012.
WHAT NEEDS HELP
Cincinnati fell behind early in each of its first two games. He was down 10-0 at halftime against Cleveland. It trailed 7-0 when Baltimore kicker Justin Tucker missed a 59-yard field goal, then Jones' punt return tied the game.
A stronger start could help Cincinnati improve its confidence level. The Bengals are still looking for their first lead this season.
"The beauty of this team is we know it's a 17-game season," Taylor said. "There is no overreaction on our part. We have to be prepared for what happens outside our locker room, which is natural."
STORE
After going without a reception in Week 1, Higgins had eight catches for 89 yards.
STOCK REDUCTION
The defense allowed 26 first downs and 415 yards to Baltimore. Jackson threw for 237 yards and two touchdowns. He ran for 54 more yards on the ground and wasn't sacked once. The inability to get Jackson off the field severely limited Cincinnati's offensive opportunities.
INJURIES
Safety Nick Scott was being evaluated for a concussion.
KEY NUMBER
4 – number of first downs by the Bengals in the first half.
NEXT STEPS
Cincinnati will have an extra day to regroup before facing the Los Angeles Rams (1-1) on Monday Night Football on September 25. The Rams lost to the 49ers 30-23 on Sunday.
"Be patient with us," Burrow responded when asked if he had a message for the team's fans. "I know it's hard to say and hard to listen to. They want wins, there's a lot of enthusiasm heading into this season. We have a lot of enthusiasm, and we still do."
Associated Press reporting.
---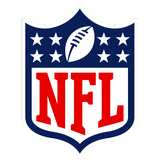 Get more from the National Football League Follow your favorites for gaming information, news, and more.
---

Fr