Jeff Bridges reveals tumor shrank, says 'cancer was nothing compared to COVID'
Jeff Bridges has good news regarding his health.
In an interview with AARP magazine, the actor revealed that his cancer tumor had shrunk "to the size of a marble."
Bridges was diagnosed with non-Hodgkin's lymphoma in 2020 while on hiatus from the COVID-19 pandemic filming his FX series, "The Old Man."
He first noticed a problem while he was training.
"I was doing some exercises while on the floor and I felt what felt like a bone in my stomach. I thought to myself, Hmm. But it didn't hurt or anything. I asked Sue what she thought about it. She said, "I don't know, but you need to have it checked." ", did he declare.
The 'Crazy Heart' star shared that because he wasn't in pain, he was reluctant to see a doctor and even took a hiking vacation with his wife, Susan Geston.
JEFF BRIDGES TALKS ABOUT "THE BIG LEBOWSKI" AND HIS TERRIFYING NEAR DEATH EXPERIENCE
"I'm hiking and I feel great. My shins are really itchy and I'm thinking, 'Oh, I just got, you know, dry skin. Then I had night sweats, but I thought, "It's just hot summer nights. Turns out they're symptoms of lymphoma."
"I was doing these fight scenes for the first episode of 'The Old Man,' and I had no idea I had a 9-by-12-inch tumor in my body," Bridges explained.
He added: "You'd think it would have hurt or something, when they were hitting me and stuff. It's not."
Bridges is also on the mend after another frightening health battle.
In 2021, the 73-year-old contracted COVID-19 and admitted he nearly died due to a weakened immune system from chemotherapy.
"To me," Bridges told the outlet, "cancer was nothing compared to COVID."
The 'Big Lebowski' star thanks his wife, who was also temporarily hospitalized with COVID, for helping him through his five-week hospitalization and long recovery.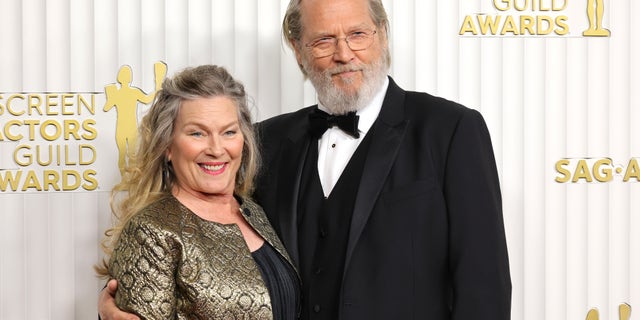 JEFF BRIDGES ADMITS FAN LOVE 'SAVING' HIS LIFE WHILE FIGHTING COVID AND CANCER
"My wife Sue was my absolute champion," he said.
"She really fought to stop me from using a ventilator. I didn't want to be on it, and the doctors didn't necessarily want that. But Sue was adamant."
Recovery took time for Bridges. The actor noted, "To get better, you had to set really small goals. At first, they were like, 'How long can you last? For a while my record was 45 seconds before I collapsed. And then they said, 'Oh look, you stand up for a minute! That's so cool, now you can walk five feet?'
One of the goals that pushed him forward was to walk his youngest daughter, Hayley Roselouise Bridges, down the aisle at her wedding.
Last year, Bridges told The Independent he had worked with a trainer to improve his physique.
CLICK HERE TO SUBSCRIBE TO THE ENTERTAINMENT NEWSLETTER
"Finally one day I said, 'Maybe I can do this, you know?'" he recalls. "And it turns out that I not only got to walk her down the aisle, but I also got to do the wedding dance. It was awesome."
Bridges is also grateful to be back at work this year with his "The Old Man" co-stars.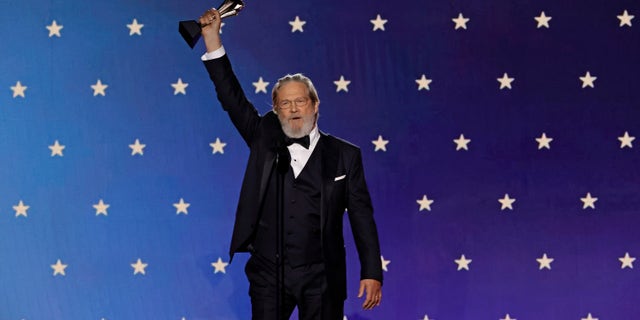 CLICK HERE TO GET THE FOX NEWS APP
"I'm so lucky to have this cast," he told AARP, "to talk and play with. To get back to doing what invigorates you — it's awesome, man."
He concluded, "I feel like the times are forcing us to be as creative as possible. We should all work together to create something beautiful, like we do in movies."

foxnews entertainment
Not all news on the site expresses the point of view of the site, but we transmit this news automatically and translate it through programmatic technology on the site and not from a human editor.