Jane Fonda Isn't Thrilled With Sydney Sweeney's 'Barbarella' Remake
The campy 1968 cult classic "Barbarellacemented Jane Fondasex symbol status. So casting a modern equivalent, like Sydney Sweeneyin the titular role for an upcoming Sony remake seems like a pretty solid move.
But Fonda, who isn't involved in the remake, told The Hollywood Reporter in a profile posted on Friday, that she's worried about the film's redesign, so much so that she's even trying to "not" think about it.
"I'm worried about what it's going to be," Fonda told the magazine. "I had an idea how to do this [original producer] Dino De Laurentiis, during his lifetime, did not listen. But it could have been a really feminist film.
The 'Grace and Frankie' actor expressed some "pretty complicated feelings" toward "Barbarella." She told Glamor in May 2022 that she felt conflicted with the plot, in which a woman is tasked by the President of the United States with landing her spaceship on an evil planet and saving it.
"So that's a bit feminist, isn't it?" she says. "But once there, it's all about making love and having strange sexual adventures."
Fonda said the sexy twist was a "bit objectifying me and women".
Fonda also hinted to Glamor that directing the film wasn't a great experience either. Her husband at the time, Roger Vadim, directed it, and Fonda left him shortly after the film was made.
She also told GMA (via TV Insider) in September that she wasn't comfortable filming an erotic scene.
"I was so nervous about doing this naked striptease that I drank a lot of vodka," she told the show. "I was drunk and started moving to the song."
Unfortunately, there was a hiccup while filming the scene, so Fonda had to reshoot it the next day and used some liquid courage to get through it again.
"The take that was actually used, I wasn't just drunk, I was also hungover," Fonda recalled in the 2018 documentary about her, "Jane Fonda in Five Acts."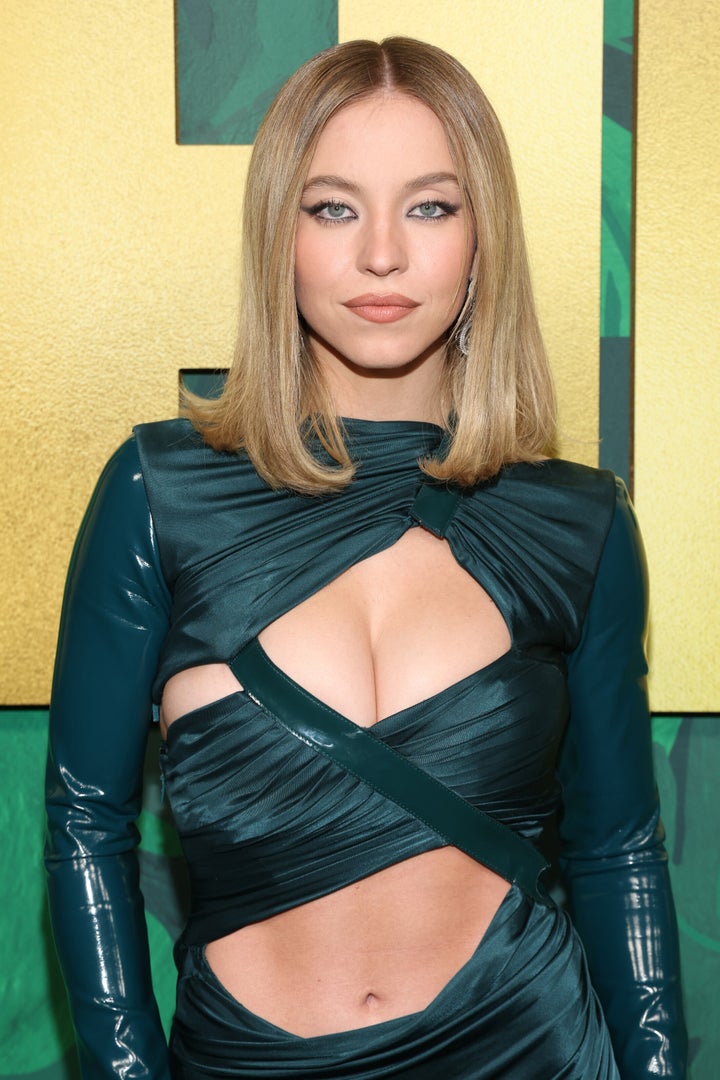 In October, Sweeney confirmed that she would star in an upcoming Sony reboot of "Barbarella." The film is still in development, with no writer or director attached to the project, although Deadline notes that sources say Sweeney is set to serve as executive producer.
Although there is very little information about the film, Sweeney told Entertainment Tonight in October that she was drawn to Barbarella's va-va-voom factor.
"I'm so excited to serve all the cuts," the 'Euphoria' star enthused, referring to Barbarella's skimpy costumes. "But also, he's just such an iconic and fun character. And I want to keep that fun alive through Barbarella. So I'm glad everyone sees it.
When ET asked if Sweeney had contacted Fonda about the project, Sweeney giggled and said, "I can't tell!"
Regardless of whether Sweeney reached out or not, we hope the cast will speak up and that Sweeney will consider some of Fonda's ideas for how the film could be a bit more progressive.
To read Fonda's full profile, head over to The Hollywood Reporter.



huffpost
Not all news on the site expresses the point of view of the site, but we transmit this news automatically and translate it through programmatic technology on the site and not from a human editor.