Travel
Jamaica seeks to extend visitor influx into 2023
Jamaica is working to turn its explosive post-pandemic visitor growth into future tourism success through the expansion of its tourism infrastructure, government and tourism officials said.
At the same time, Jamaican authorities are continuing expansion plans at each of its three international airports while planning to introduce thousands of new hotel rooms over the next decade.
Speaking at the Jamaica Product Exchange (JAPEX) conference last week in Montego Bay, White described 2023 as a "fantastic" year for Jamaican tourism.
"Visitors are staying a little longer in the destination and also spending more," White said. "Visitor spending is approximately $183 per night per visitor to the destination. For 2023, we forecast 3.88 million visitors, with an estimated spend of $4.2 billion in the destination.
The total visitor numbers for 2023 are a testament to Jamaica's measured approach to post-pandemic travel recovery and its strong appeal among travelers, said Edmund Bartlett, Jamaica's Minister of Tourism.
"We were at zero in terms of economic activity," after the outbreak, Bartlett said. "We went from there to today, where visitors are at 5% compared to 2019, which was our best year in terms of visitor arrivals. »
The Jamaican government is implementing a series of initiatives to increase tourism growth, including improving transportation.
"We're looking to improve our road infrastructure and expand our road network to facilitate (visitors') ability to travel around the island," White said.
"We are about to open the highway expansion from May Pen in the central part of the island to Mandeville, which will then open up the south coast," he said.
Additionally, "there is a plan to bypass downtown Montego Bay to facilitate crossing to Montego Bay by building highways around the major population centers in the Hip Strip area," White said.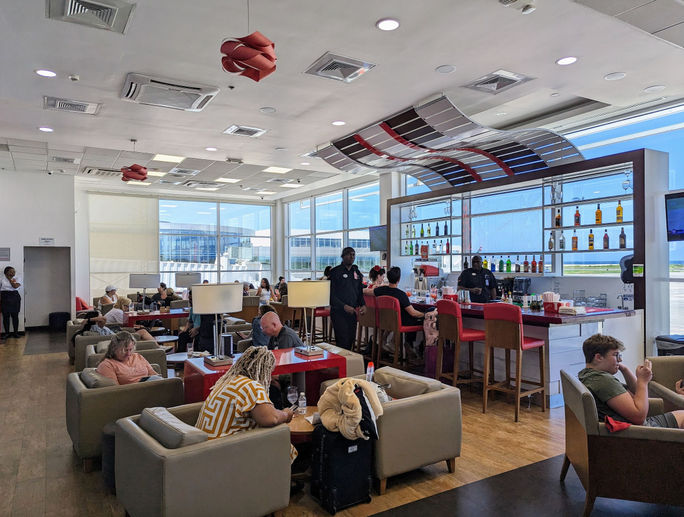 Airport expansion
Meanwhile, work continues on the previously announced $160 million Sangster International Airport expansion. After completely renovating the departure lounge, the next phase of the expansion will be the arrivals area, where the outdated airport struggled during the recent travel boom.
"It's been a little painful for us, I won't mince words," White said. "But we are committed to improving and changing every passenger's experience upon arrival, from the side of the plane to the curb."
Recent airport efficiency improvements include new digital immigration and customs forms, which travelers are encouraged to complete before arrival. "This is just one of the steps we need to take to refine the process to make it transparent," White said.
Expansion and improvement projects are also underway at Norman Manley International Airport in Kingston and Ian Fleming International Airport in the Boscobel district.
White said this latest project "will improve access to the Ocho Rios and Portland portions of the destination" and to luxury resorts located in the surrounding St. Mary Parish.
Jamaica's air capacity in the fall will total more than 890,000 seats, according to data from the Jamaican Ministry of Tourism, an increase of 19 percent compared to the same period in 2022 and an increase of 18 percent compared to to 2019 before the pandemic.
White said increased flight schedules from American Airlines, United Airlines and Southwest Airlines are primarily responsible for the increase.
Jamaica will add new airlines in the final months of 2023, with new southwest flights from Kansas City starting in November and new United service from Denver.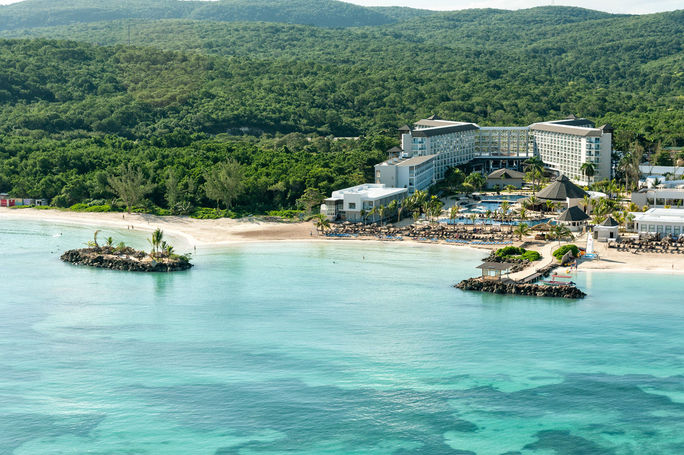 Room boom
Jamaica is also in the midst of a major wave of hotel development. Even at the height of the pandemic, investors "were still interested in Jamaica," Bartlett said.
"So we are now on track to build 20,000 new rooms in Jamaica over the next 10 to 15 years. In 2024, we will bring more than 2,000 new hotel rooms to Jamaica.
The 352-room Hideaway at Royalton Blue Waters is expected to be completed this November. The first 1,000 rooms of the 2,000-room Princess Hamilton in Hanover will arrive in February 2024," Bartlett said.
Topics in this article to explore


cnbc Travel to
Follow Us