Ethereum is an open source blockchain system that provides a platform for building decentralized smart contracts. This means that users around the world can build and run software that is resistant to censorship, downtime, and fraud on the Ethereum network.
The Ethereum blockchain is also capable of hosting other cryptocurrencies, called tokens, through its ERC-20 smart contract. This led to the development of many other cryptocurrencies that were built on the Ethereum network. While Bitcoin is a good asset as a store of value, it is not able to support smart contracts like Ethereum can.
Ethereum outlook in 2021
In 2021, Ethereum continued to be a pioneer in all of decentralized finance (DeFi), while experiencing a dramatic increase in its use. With the recent popularity of non-fungible tokens (NFTs), Ethereum has been the platform of choice for building these smart contracts. While traders don't expect to see the same returns as in recent years, there is still huge room for growth.
Ethereum market capitalization
Ethereum currently holds the second largest market cap in the cryptocurrency industry behind Bitcoin, with a market cap of $ 345 billion. Ethereum has huge room for growth, as we are still in the early stages of DeFi development. Ethereum smart contracts can be used for everything from gaming, advertising, identity management, supply chain management – and everything in between. If users continue to rely on Ethereum for years to come, we can expect significant market capitalization growth.
Is it too late to buy Ethereum in 2021?
With the current innovations in the DeFi space as well as the amount of decentralized applications (dApps) being built on the Ethereum network, Etherum is still seen as a good investment. Users will continue to trust the Ethereum network as long as smart contracts continue to be developed. That being said, Ethereum is the most famous and trusted open source blockchain currently available. So, to answer the question, no –– it's not too late to buy Ethereum.
Why it may be too late to buy Ethereum
Ethereum encountered issues scaling transactions. With the growing number of transactions, Ethereum fees have increased dramatically. Ethereum has addressed this issue and plans to move to a more contemporary protocol called Proof of Stake (PoS), which will allow for increased transactions and scaling. Although if developers start to move away from Ethereum in the meantime to start relying on other open source blockchains like Cardano (CRYPTO: ADA) or Solana (CRYPTO: SOL), then Ethereum could see a decrease in its use.
Why it's not too late to buy Ethereum
Ethereum is known as the most trusted open source blockchain of modern times. Ethereum paved the way for developers to build their decentralized applications on an open source, globally accessible and censorship-resistant network. The number of dApps built on the Ethereum network is increasing as the developers want to build on the most reputable platform. If developers continue to build using Ethereum, there will be a significant increase in market capitalization, leading to a solid investment for buyers.
How to buy Ethereum
Open a crypto exchange account.
The first step in buying your Ethereum would be to open an account with an exchange of your choice. Before you start trading, you will need to verify your identity. This involves mentioning your legal first and last name. Next, select the government ID you want to use (ID, passport), then take a photo and send it. Finally, users must send a photo of themselves to match the ID previously sent.
Fund your account.
Once you have created your account and verified your identity, you can now start buying Ethereum. To actually buy Ethereum, you will need to associate a funding method to transfer money to your account. The most common method is a debit or credit card as well as a direct bank transfer.
Order.
Once your account is opened and you have associated a funding method, you can now purchase Ethereum. Don't worry if you don't have enough funds to buy 1 Ether, exchanges allow you to buy coins in fractions, so you can buy whatever works best for you. Always be sure to do your own research before investing in cryptocurrency – these are extremely volatile assets.
Best cryptocurrency exchanges for Ethereum
You can buy Ethereum currently on Coinbase (NASDAQ: COIN) as well as Crypto.com and eToro. A centralized exchange is a great way to start buying and trading cryptocurrencies – on your computer or mobile device. Always do your own research before buying cryptocurrency.
1 minute exam
Robinhood is the broker for traders who want a simple, easy to understand layout without all the bells and whistles offered by other brokers. Although its trading options and account types are limited, even an absolute beginner can quickly master Robinhood's intuitive and streamlined platform. On the flip side, more advanced traders might be frustrated with Robinhood's lack of technical analysis tools, a feature that is now almost universal on other platforms.
Best for
Beginner traders
Mobile traders
Advantages
Simplified and easy to understand interface
Mobile application with all capabilities
Can buy and sell cryptocurrency
The inconvenients
Almost no trading analysis tool available
Only taxable brokerage accounts are available
No possibility of opening a retirement account
No access to mutual funds, forex or futures trading
Limited customer service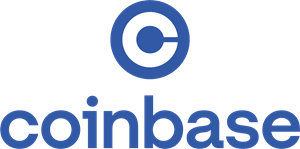 Commissions
Min Account
$ 0
1 minute exam
Coinbase is one of the largest cryptocurrency trading platforms on the internet. From Bitcoin to Litecoin or Basic Attention Token to Chainlink, Coinbase makes buying and selling major cryptocurrency pairs exceptionally easy.
You can even earn cryptocurrency rewards through Coinbase's unique Coinbase Earn feature. More advanced traders will love the Coinbase Pro platform, which offers more order types and improved features.
While Coinbase doesn't offer the most affordable prices or the lowest fees, its straightforward platform is fairly easy for complete newbies to learn in a single transaction.
Best for
New cryptocurrency traders
Cryptocurrency traders interested in major pairs
Cryptocurrency traders interested in a simple platform
Advantages
The simple platform is easy to use
Full mobile app reflects desktop functionality
Coinbase Earn feature rewards you with crypto to learn more about available coins
The inconvenients
Higher fees than competitors
Commissions
Depends on security and leverage
Min Account
$ 50 for the United States and Australia; $ 200 everywhere else
1 minute exam
eToro, headquartered in Cyprus, England and Israel, has been providing currency products and other CFD derivatives to retail clients since 2007. A major strength of eToro is its social trading operations, including OpenBook, which allows new customers to copy the best performing transactions from the platform. Its social trading features are top notch, but eToro is losing points for its lack of tradable currency pairs and underwhelming research and customer service features.
Best for
United States Based Cryptocurrency Traders
Social traders and copiers
Simple user interface
Community engagement and follow-up of other traders
Advantages
25 cryptocurrencies
Extensive network of social trading features
Large customer base for new traders to emulate
The inconvenients
U.S. traders can only buy cryptocurrency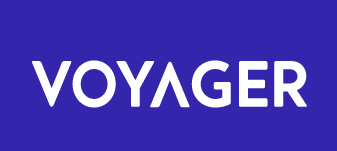 Commissions
FREE
Min Account
US $ 10.00
1 minute exam
Voyager is a leading name in cryptocurrency investing, giving you access to over 50 tokens and coins. Buy, sell and trade assets using Voyager Crypto's simple mobile platform available as a free download for iOS and Android users.
When you invest through Voyager, you pay nothing in commissions, which is a major advantage over other cryptocurrency brokers. Voyager is also one of the only brokers we've seen that allows users to earn interest on their crypto investments.
While more can be done by the broker to improve customer service, this is a great option for both newbie investors and seasoned professionals.
Best for
Cryptocurrency investors looking for a wide choice of supported projects.
Investors who prefer mobile trading.
Anyone interested in earning interest on their crypto investments.
Advantages
Simple, straightforward and intuitive mobile platform
Rich investment opportunities
Allows users to earn interest on certain crypto investments
The inconvenients
Only available for mobile users – no desktop platform
Limited routes to contact the customer service team
Cryptocurrency market price
The total market capitalization of all cryptocurrencies is currently just under $ 2,000 billion. Long-term positive sentiment in the market continues as the DeFi industry continues to grow, although we have encountered short-term selling as prices struggled to stay above support. The current structure of the market will largely depend on the ability of price action to maintain current support levels.
Is Ethereum a good investment in 2021?
If you believe in the development of decentralized networks and want to invest in a less volatile long-term asset within the industry, Ethereum is a great investment for you. If you are looking to rack up quick wins with high returns, then Ethereum might not be the best option for you.
Benzinga has developed a specific methodology for classifying cryptocurrency exchanges and tools. We prioritized platforms based on offers, prices and promotions, customer service, mobile app, user experience and benefits, and security. To see a full breakdown of our methodology, please visit our Cryptocurrency Methodology page.
SoFi creates crypto products to help you buy, sell, and store your bitcoin and cryptocurrency. You can buy Bitcoin, Ethereum, Cardano, Solana, Chainlink, Uniswap, and other DeFi tokens instantly. For a limited time, get a $ 10 BTC bonus when you make your first transaction of $ 10 or more!

cnbctv18-forexlive-benzinga