BOONE COUNTY – The Boone County Sheriff's Office said Boone County Jail staff found a gun in a housing unit around noon on Wednesday.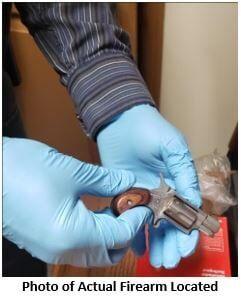 In a press release, officials say they believe it belongs to inmate Amy Natasha Wilhite, 39, of Moberly. Wilhite was arrested on February 14.
Officials say they believe Wilhite introduced the weapon into the prison through a body cavity. They say she was searched during her initial arrest and then suffered a search and strip search in the prison itself. Authorities could not find the weapon during these three searches three weeks ago.
Officials say they found the weapon in Wilhite's belongings on Wednesday. They say he is about 4 inches long, 2.38 inches high, 0.88 inches wide, and weighed 4.6 ounces.
Wilhite is now charged with delivering or possessing a weapon in a county / private jail / correctional facility – a Class B felony.