India's neighborhood policies predict trouble with Pakistan, promise China — RT India
New Delhi admits relations with Beijing are 'complex' while Islamabad is accused of being a bad neighbor
India's Ministry of External Affairs (MEA) has released its annual report, summarizing the challenges it faces with each of its most important neighbors – Pakistan and China – based on assessments of interactions with them in 2022.
The document focuses on New Delhi's bilateral and multilateral engagements that primarily cast a critical eye over its neighborhood and aim to set the tone and set expectations for the year ahead.
The report, compiled by MEA's Policy and Planning Division, raises alarm bells on India's nuclear neighbor Pakistan and also details its "complex" relations with China, both plagued by long border disputes.
India's relations with the two countries have been problematic, to say the least. There have been four wars with Pakistan: 1947-48, 1965, 1971 and 1999, all of which resulted in the total defeat of Islamabad. However, in a war against China in 1962, Beijing proved that its army was superior to that of New Delhi.
Pakistan and terrorism
While the report mentions India's desire to "normal neighborly relations with Pakistan", it also accuses Islamabad of undermining the normalization of relations by supporting cross-border infiltrations and ceasefire violations. A ceasefire agreement along the Line of Control in India's troubled Jammu and Kashmir region, claimed by Pakistan, was signed in 2003.
However, it has been repeatedly violated by what New Delhi calls deliberate provocations by Islamabad aimed at destabilizing India's internal security. In 2021, nearly 700 ceasefire violations have been reported through October, according to the MEA report, resulting in the deaths of 37 civilians and 34 members of the security forces.
The report underscores India's aim to resolve bilateral issues"peacefully in an environment free from terror, hostility and violence". However, he also indicates that Pakistan is not reacting like a "normal neighbor"as he continues to"sponsor cross-border terrorism; restrict normal commerce, connectivity and interpersonal exchanges; engaging in hostile and fabricated propaganda to defame New Delhi and also to present an alarming picture of bilateral relations with the world.
A specific accusation leveled against Pakistan is that Islamabad has failed to show "sincerity in the administration of justice" to the perpetrators of the 2008 terrorist attacks in Mumbai. The attacks, a four-day series of coordinated shootings and bombings that killed a total of 175 people and injured more than 300, were carried out by groups including 10 members of Lashkar-e-Taiba, an organization outlawed terrorist from Pakistan.
Islamabad has repeatedly denied claims by New Delhi that it sponsors terrorism, recently accusing Indian officials of spreading "baseless propaganda".
Ties that unite with China
The MEA report describes India's ties with the country's other big regional rival, China, as "complex". She accuses Beijing of repeated attempts to "unilaterally alter the status quo along the Line of Actual Control in the Western Sector since April-May 2020." Border disputes with China are described as an issue that should be settled through diplomatic and military dialogue.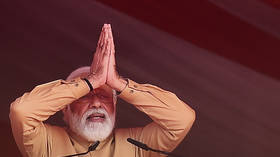 The tension at the border has not slowed down trade between the two countries either. Between January and October 2021, "Two-way trade between India and China totaled $102.29 billion, up 47.8% year-on-year. India's exports to China reached $23.96 billion, up 38.20% year-on-year and India'Imports from China totaled $78.33 billion, up 51% year-on-year. The trade deficit for the first 10-month period was $54.37 billion, up 56.95% year on year.
Since the 2020 unrest, the two sides have held more than 20 diplomatic and military meetings in a dialogue that the report describes as a "a frank and in-depth exchange of views", and through which "both sides will continue to sincerely work towards the full disengagement of troops at all friction points," according to the report.
China has also hinted at a desire to improve relations with India and settle border issues. In a January op-ed for the US magazine National Interest, China's new foreign minister Qin Gang wrote that "both sides are ready to ease the situation and jointly safeguard peace along their borders.
Each party maintains that this is its stated position. Despite tensions between the Indian Army and the Chinese People's Liberation Army at border outposts erupting sporadically, they are largely dismissed as "localized problemswhich should not cast a shadow over bilateral diplomatic and trade relations.
The path to follow
In international forums suchLike the UN, Pakistan is finding it increasingly difficult to internationalize the Kashmir issue, which is at the heart of the hostile relations between the two neighbours. To make matters worse, the ties are likely to worsen further in the coming years due to a series of internal problems in the two countries.
India's right-wing government, led by Prime Minister Narendra Modi, has championed hardline Hindu nationalism. Western media and commentators accuse him of "authoritarian regime " to the detriment of the country's largest minority, Muslims – whose number according to the 2011 census amounted to 14.2% of India's population, or 172.2 million – the third largest Muslim population in the world after the Indonesia and Pakistan.
The religious angle under Modi has been a central talking point among Pakistani leaders. Furthermore, Islamabad, plagued by political instability, corruption and constant one-upmanship between successive civilian regimes and the all-powerful Pakistani military, occasionally hijacks the national narrative by targeting India.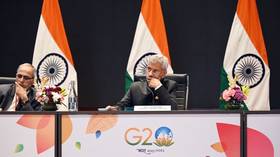 Islamabad is good at escalating bilateral tensions over human rights abuses against Muslims in Kashmir and beyond. The tactic has worked well at home, with the general Pakistani population often viewing India as a sworn enemy – a sentiment that is even evident when hosting a sporting event or when the two countries clash on a pitch. cricket in a neutral venue.
With all of this in mind, the current trend is likely to continue. Modi's India clearly feels confident enough to continue antagonizing Pakistan and advancing its nationalist policies in disputed border regions, while Islamabad lacks the internal stability and international influence to withstand the pressure. or call in foreign aid to push back.
On the contrary, China-India relations, which have seen periodic peaks and troughs over the past 75 years, are best captured by renowned academician Kanti Prasad Bajpai in his book, "India vs. China: Why They're Not Friends »written after Galwan clash in East Ladakh in 2020. He pointed out that "The long-term conflict between the two sides is in terms of the four Ps: perceptions of each other; quarrels over their perimeters, that is to say the borders and Tibet; partnerships, the main enemies of the other; and a growing power gap.
This analysis summarizes a lack of mutual trust. However, with India's MEA report highlighting record levels of bilateral trade and expressing optimism for continued dialogue on border disputes, it is clear that New Delhi and Beijing are willing to prioritize trade and commerce. compared to the four Ps, which could be left on the sidelines. backburner and dismissed as mind games or psyops.
The statements, views and opinions expressed in this column are solely those of the author and do not necessarily represent those of RT.

RT
Not all news on the site expresses the point of view of the site, but we transmit this news automatically and translate it through programmatic technology on the site and not from a human editor.