In bars and restaurants, Thursday is the new Friday
The Boston Globe

The pandemic-altered rhythms of work and life mean that the once mundane day leading up to the weekend is busier than ever.
On a Thursday in October in Brighton, a dozen talkative patrons sipped Japanese liquor at the Koji Club. Bartenders described the sake – beers with names like Forgotten Fortune or Dragon God – as "ricey and rusty", and a couple complained about their patrons over a plate of curry empanadas.
It wasn't the weekend, but it might as well have been.
"Think of that sigh of relief you usually see on people's faces on a Friday," said bartender Steve Connolly – or Sake Steve, if you will. "Now sometimes you see him on Thursdays."
As Americans redesign their lives for the contours of a "post-pandemic" existence, Thursday is experiencing a renaissance. The once mundane day that historically preceded the weekend has recently taken on new importance, say operators of bars and restaurants in Greater Boston. It's busier than before COVID — sometimes so much that owners have to increase inventory or bring in extra staff to keep up with the crowds. Data from Open Table shows reservations through the service increased 30% on the last Thursday in October, compared to the same day in 2019.
The hybrid workweek is at least partly responsible for the trend. But newly formed fluctuations in priorities and social habits also play a role.
"Maybe it's because Thursday is school night, 'treat yourself' night," said Alyssa DiPasquale, founder of the Koji Club. "Customers want to linger, have a good conversation, and hopefully eat."
Starting this month, the sake bar began selling bento boxes from Cambridge's Cafe Sushi on Thursday nights, in addition to the snacks already on the menu.
Certainly, Thursday has always been a lively evening for twenty-somethings and college students.
"It's the first of three nights in a row," said Chris Lutes, the man behind Cambridge's Miracle of Science. Students frequent bars on Thursdays, he noted, while clubs cater to "a more artsy crowd". Others want nothing to do with weeknight shenanigans: Natick's Terri Wagner told the Koji Club: "Maybe it's my age, maybe it's the pandemic. But no thank you. (Don't forget that Wagner was out drinking on a Thursday when she Said this.)
But several restaurant industry watchers said we were in the middle of a moment for Thursday, and there are endless threads that could explain the week's recent rocket ride to fame.
Some have speculated that the pandemic has highlighted the need for better work-life balance. Friendship, after all, shouldn't be reserved for two nights a week, said Mario LaPosta of Da LaPosta, an Italian restaurant in Newtonville.
"People have a little more free time," he added. "They care about the personal rather than the professional."
It may also be that New Englanders started escaping earlier for weekend trips and want to eat before they go. Or that locking in a weekend restaurant reservation just got too difficult.
"Thursday is pretty close to Friday I guess," said Koji Club host Gabby Malina.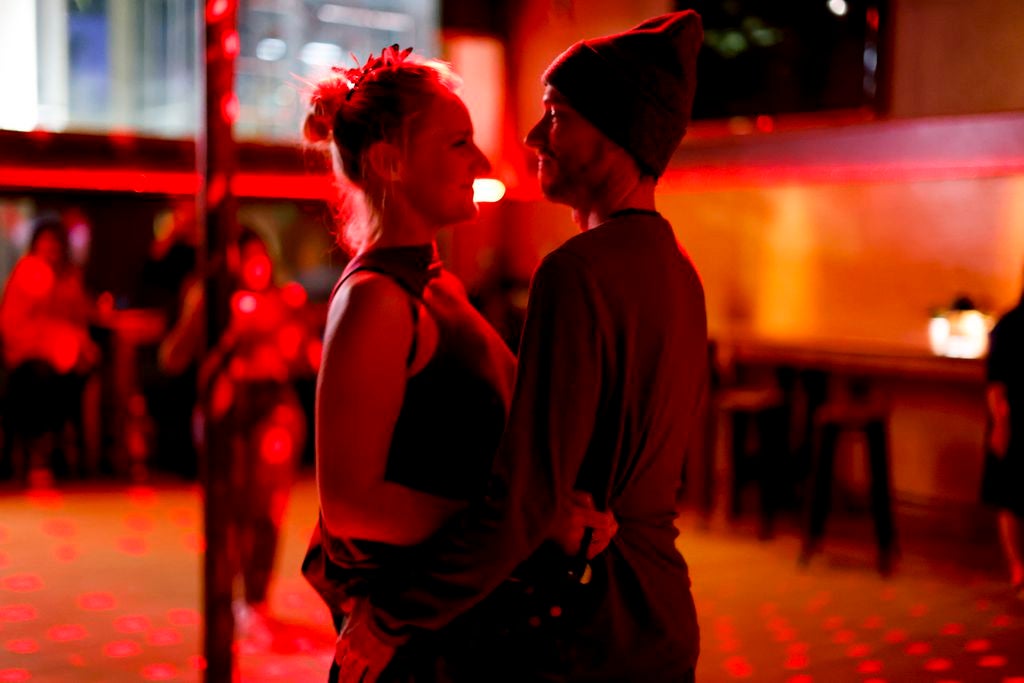 An obvious remote work theory has also emerged: those working a hybrid schedule now see Thursday as the unofficial end of the workweek, before heading to their home office on Friday. Nationwide, 23% of employees can work from home part-time, according to a June McKinsey survey, and many local businesses allow people to stay home on certain days of the week.
Restaurateur Philip Frattaroli noted that "the jobs are a bit more flexible than before. Employers think, and it shows in people's behavior. After 5 p.m. on Thursday, Ducali, his Causeway Street pizzeria, sees a surge of downtown workers looking for a slice. Another of its spots, Cunard Tavern, attracts employees living in Jeffries Point in east Boston for a fish taco and lager after their drive home.
Restaurants closer to office buildings are also seeing waves of corporate dinners and after-work drinks on Thursday. With many workers staying home on Fridays, they say goodbye the night before.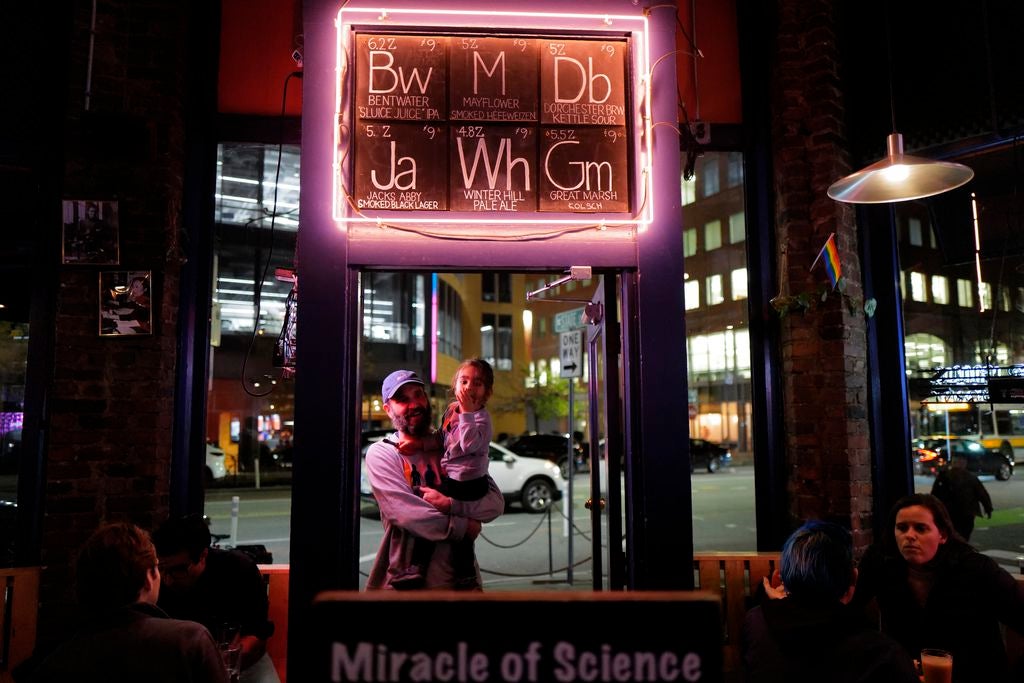 Salt + Stone's Sean Olson said his Assembly Row restaurant was filling up with employees from MassGeneral Brigham or Puma headquarters coming in for $1 oysters from 4 to 6 p.m. Thursday. Then, formal working dinners take over the space. On a recent Thursday, Salt + Stone had six corporate meeting reservations in the books, for eight to 15 people.
Compared to the pre-pandemic period, its Thursday sales increased by 50%. So Olson meticulously plans inventory for that evening and outfits the restaurant with more cooks and servers.
"Before COVID, most of the money came in on the weekends," he said. "Now we can count on Thursday to be one of our busiest nights."
This is good news for restaurants that can no longer count on stable sales from lunchtime onwards. Fast-food places in the Financial District and full-service restaurants as far away as the suburbs have seen dismal midday meal projections since the pandemic began, said Steve Clark, president of the Massachusetts Restaurant Association. Doing this activity on a Thursday could be a boost for restaurants that survived COVID but are still struggling with inflation-squeezed profit margins and low Monday-Wednesday attendance.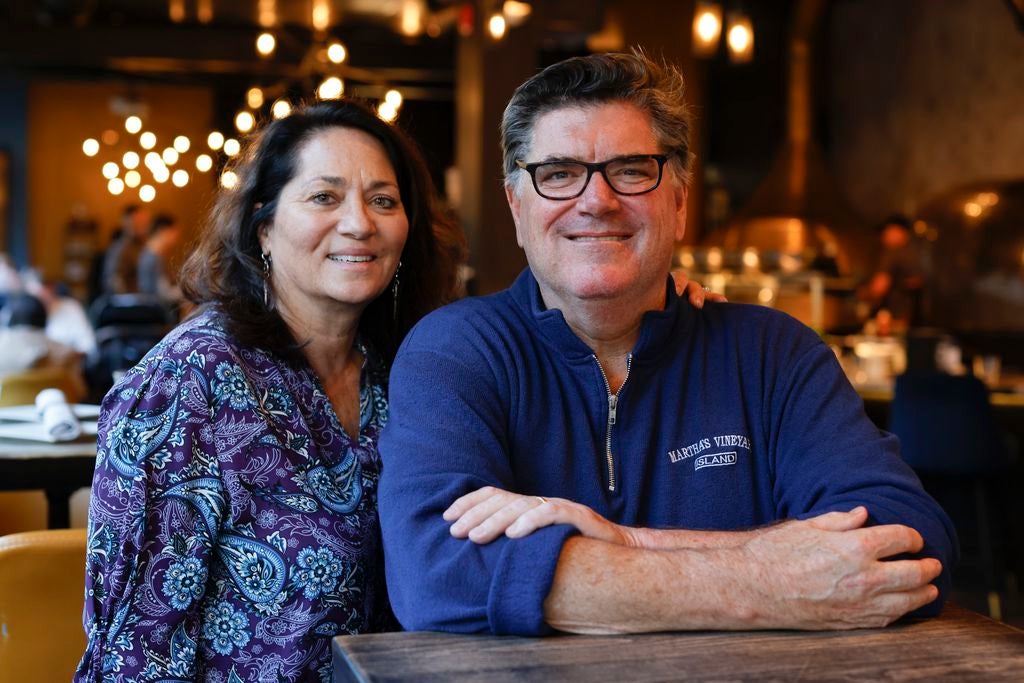 And while changes in working life are impacting how and when people eat, Jyoti Mehta pointed to another reason for Thursday's resurgence: the social calendar. The owner of Wine Press at Brookline and Fenway said that unlike 2020 and 2021, Fridays and Saturdays are now booked by more plans with friends or family than ever before.
Her and her husband, Aaron, are one example.
"Friday, we have dinner with these friends. On Saturday we have such and such a birthday party," Mehta added. "But Thursday is the evening of relaxation."
His clients seem to operate the same way. They pop in and out quickly on Fridays, picking up wine for parties or craft beers for a cozy evening at home. But the day before, crowds throng for the tastings from 5:30 p.m. to 7:30 p.m. They discuss whether they prefer the bottles on display: Beaujolais, Frappato, a sparkling champagne. The regulars make friends and come back together the following week.
"Sometimes you see the same adorable dogs every Thursday," Mehta said. "It's a party, really."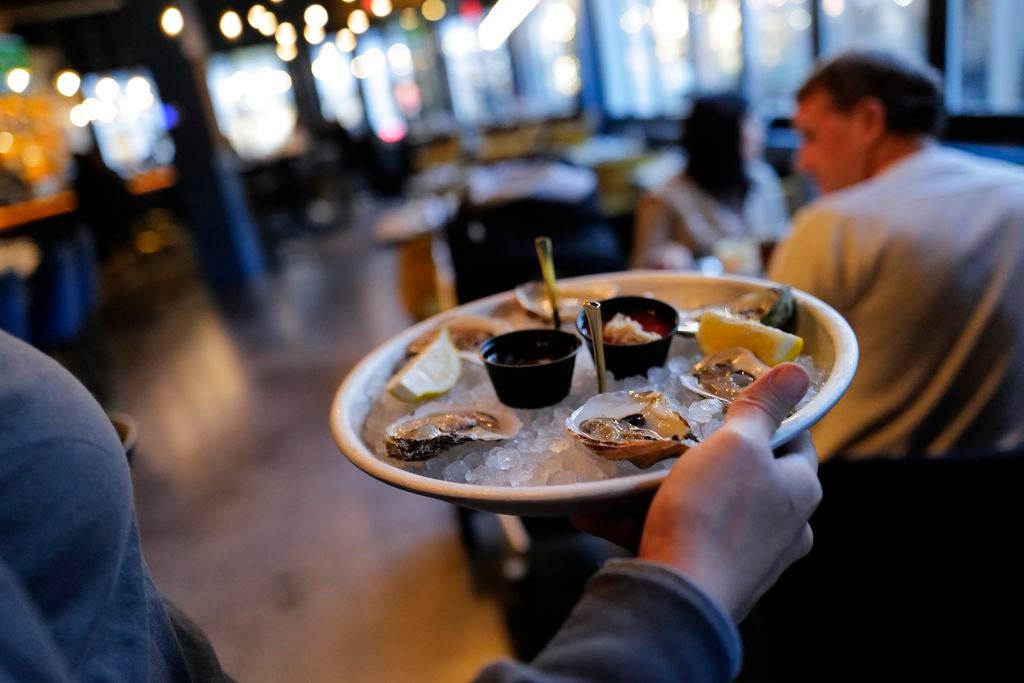 Boston
Not all news on the site expresses the point of view of the site, but we transmit this news automatically and translate it through programmatic technology on the site and not from a human editor.