"I'm a sex therapist, these are the signs of 'marital hate' and how to fix it"
I wanted to push my husband in front of a freight train. Well, no, not really. But surely, if we're brave enough to admit it, how many times have those of us who are married or in long-term relationships experienced feelings of rage towards our partner that lead to these kinds of common thoughts? .
Essentially, we experience a feeling of "hate". While many people would rather deny that they feel this feeling, especially towards their loved ones, it is undeniable that "hate" is part of the range of emotions that we feel as human beings.
As a sex therapist, I'm familiar with the phrase "normal marital hatred" coined by relationship therapist Terry Real. And, as a married person myself, his description of how "real marriage comes the day you realize that this person [your spouse] is delightfully designed to shove the searing spear straight into your eyeball" in a recent interview with The Sunday Times, resonates with me. I have to agree that no one is more capable than your partner of conjuring up such dark thoughts and feelings. And I'm not alone, I see many of my clients experiencing the same strong emotions and feelings of aversion towards their spouses.
How to identify "marital hatred"?
When working with a couple or an individual, "marital hatred" becomes more evident when they discuss behaviors and actions with each other, such as vindictively throwing away a special item, or even passive aggressive "forgetting" of a special date. . Marital hatred can be evident through sexual withholding or what has been described as "sexual intimacy anorexia," which is the avoidance of intimacy altogether.
My client Benjamin* broke up with his partner both intimately and sexually. His disappointment and sadness over their unresolved issues turned to anger and resentment. He admitted that his desire for his partner had stifled and his libido had diminished. He wouldn't even engage in intimate conversation let alone physical or sexual contact. Ultimately, Benjamin realized through our work together that his restraint was also depriving him of the connection and intimacy he needed for his own emotional healing.
In sessions, marital hatred can often be most easily observed through the body language and facial expressions of my clients. These often reveal our emotions before we consciously allow them to do so. It's in those moments where I might explore the meaning of the look on their face, the rolling of their eyes, or the clenching of a jaw or a fist.
What causes anger or hatred in a generally happy marriage?
I always try to normalize anger with my clients by explaining that it's an emotion that will always show up, even in the happiest of marriages. Then I try to work with them to understand that anger is a secondary emotion usually rooted in a deeper, more vulnerable feeling like rejection, disappointment, or fear. Marriage is one of the most intimate relationships we have, which means your spouse will have access to some of the most delicate parts of you.
In my work as a therapist, I've learned that these delicate, tender parts can be linked to what Real calls "the wounded child." When we are triggered, we may react automatically as that inner child may have reacted at that time. It can feel like an emotional outburst, loaded with words and actions that may be regretted later.
During a recent session, my client Mia* described a heated argument she had just had with her partner. After shouting "I hate you!" she tore off her wedding ring and violently threw it out of the car window. As she recalled the argument in the session, she asked me, "How did we get here?" Mia was surprised at her own feelings of hatred and behavior; for so long, she prided herself on being "happily married." Working here helped Mia make room for all her feelings, tolerate the discomfort of them, and make room for the tension of feelings of love and hate within her marriage.
I encouraged her to stay with the feelings she bravely identified as fear, sadness, anger, and finally rage. In her fight, flight, or freeze response, she reacted by fighting, which she expressed as "hate". Why? It's simple, she felt threatened. As humans, our sympathetic nervous system alerts us to danger, whether real or perceived, and we activate fight, flight, or freeze. Mia, having past experiences of emotional trauma, was heightened in her reaction to anything that seemed even remotely threatening. His automatic response was to fight and protect. She and I started trauma work to help alleviate this heightened sense of fear.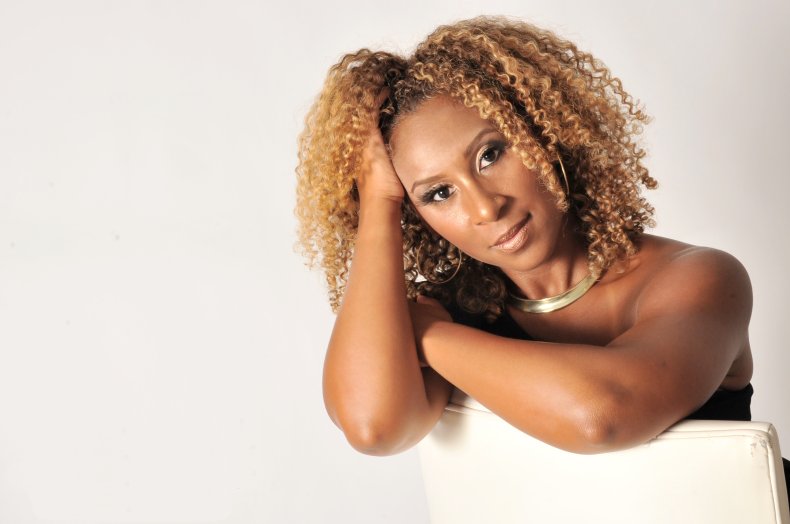 How does it affect the relationship and sex life?
Many married people I see as a therapist are uncomfortable with their feelings of hate, especially if they are aimed at their spouse. I often explain that if these feelings are not explored and addressed, they can lead to sadness, fear and ultimately shame at having feelings of hate towards someone they love. In these untreated situations, people can become depressed and isolated within themselves. I have worked with people who have closed themselves off and become avoidant, in many cases because of their fear of their own aggression. Although not all couples experience feelings of hatred towards a partner, I have seen this manifest in at least 70% of the couples I have worked with. Shame keeps people underground.
This avoidance inevitably has repercussions in the bedroom where the expression of sexuality can come to an abrupt halt. This was the case with my client Benjamin. He was so ashamed of his own feelings that he internalized and punished himself. He refused intimacy from his partner, ultimately denying his own need for intimacy and sexual connection.
Is it possible to solve the problem of "marital hatred"?
The quick answer is yes, but the "fix" job isn't always so quick. A part of you can love deeply and another part of you can hate deeply, and sometimes towards the same person. I suggest to my clients that it is important to be able to embrace all parts of ourselves in our relationship with ourselves, as well as in our relationships with others. It may take time.
Here are some steps I often take with my clients to address any marital hatred they may be feeling:
1) Know yourself!
In the first conversations with my clients, I encourage them to go deeper and explore the darker parts of themselves. Of course, this does not mean acting on negative emotions or thoughts. In fact, I would tell anyone who is experiencing a lot of anger that it is important to seek professional help in dealing with it and understanding where it is coming from. With this comes greater awareness, understanding, self-empathy and self-compassion.
2) Take a break!
When the mind and body experience a flurry of negative emotions, I always suggest my clients take a "time out" and calm down. I often discuss self-care with my clients as I believe it is paramount in warding off anxiety and depression.
In exacerbated situations, I recommend it even more enthusiastically. It can be like going for a walk or listening to music. Some clients need the ability to mentally check in, for example by taking a nap, watching a TV show, or exercising. In the case of my client Mia, we found an alternative self-soothing tactic to help release some of her aggression. Now she uses a stress ball or a pillow if she needs to throw something. That works.
This space for yourself means that you will likely return to the conversation when you are more able to listen and empathize with your partner, while still maintaining an empathetic space for yourself.
3) Return to intimacy
The physical and intimate connection releases the wonderful bonding hormone, oxytocin. After experiencing such intense emotions such as hate, it is essential to return to love through healing. Healing can take place in connection. It can be an intimacy that feels like a hug, a sexual gesture or a prolonged embrace. I encourage my clients to make this happen and I try to do it quickly!
The impact and effectiveness of proximity and connection are undeniable. Mia and her partner created a program to connect intimately and sexually. No matter what's going on in their life, they stick with that commitment and those scheduled connection days even, and especially after they've had conflicts. It helped immensely to mend their relationship, and it even helped them communicate better.
Ultimately, every relationship and every marriage is different. But negative feelings, as long as they don't turn into something more aggressive, are part and parcel of being human.
Gwen Butler LCSW, CST is an AASECT Certified Sex Therapist specializing in sexual health and pleasure. She offers individual and couples counseling and workshops in her private practice in Long Island, New York. Her book Indulge: 25 Indulgences to Unlock your Sensual Self is available here.
All opinions expressed in this article are those of the author.
*Names have been changed.

gb7
Not all news on the site expresses the point of view of the site, but we transmit this news automatically and translate it through programmatic technology on the site and not from a human editor.