Ice age could still shape future of seagrass dependent species: scientists
According to a new study, the ice age could still determine whether seagrasses and the species that depend on them can survive in the future.
Scientists have looked at eelgrass or seagrass communities on the North Atlantic and Pacific coasts of North America.
They discovered that their ancient genes are more important than today's environment in determining their size, structure and who inhabits them.
The results were published Monday in the journal Proceedings of the National Academy of Sciences.
Called Zoestra Marina in Latin, eelgrass is found on most coasts and is often referred to simply as seagrass.
The discovery could have implications for how seagrasses respond to threats such as climate change.
In most places where it grows, eelgrass is the dominant or only seagrass species present.
This makes its survival essential for the people and animals that live there.
Lower genetic diversity in some places could make it difficult for some creatures to adapt to sudden changes.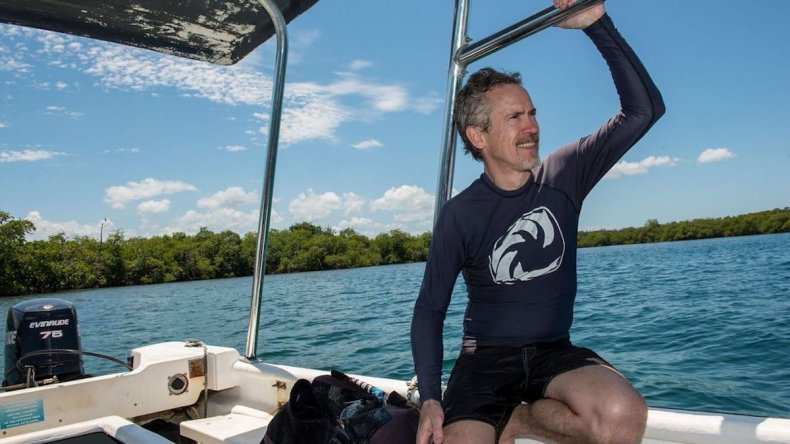 The team doesn't think the grass will go away, but it could die in some places, leaving the animals that depend on it vulnerable.
The grass grows on the coasts of Europe, North America, East Asia and Oceania, but its vast geographic range could shrink as the world warms .
Conservationists have already seen eelgrass disappear from some areas as waters warm.
In Portugal, it has started to retreat and move further north into cooler waters.
The team, led by American academics, focused on eelgrass in North America for its research.
About half a million years ago, when the world was warmer, some eelgrass plants made the difficult journey from their homes in the Pacific to the Atlantic.
Not all plants were hardy enough to cross the Arctic.
For those successful, a series of ice ages during the Pleistocene epoch thousands of years ago further affected how far they could spread.
These millennial struggles have left lasting traces in their DNA.
Even today, populations of eelgrass in the Atlantic are much less genetically diverse than those in the Pacific.
Despite this, scientists were still amazed to discover that these genes sometimes do more to shape modern seagrass communities than the current environment.
For the study, the team surveyed seagrass communities at 50 sites in the Atlantic and Pacific. They ended up with data from 1,000 eelgrass plots.
First, they collected data on the size, shape and total weight of the grass and the different animals and algae living on and around it.
Next, they collected gene data from all seagrass populations.
They also measured environmental variables at each site, including temperature, water salinity and nutrient availability.
The models showed that the genes of Atlantic and Pacific seagrass were very different, suggesting that they diverged during migration and subsequent ice ages.
Seagrass in the Pacific often grew in "forests" that were sometimes six feet tall, while the Atlantic had more "meadows" that rarely approached that height.
The genetic differences between them also aligned with their overall weight.
In the Atlantic, genes and the current environment played an equally important role in shaping their weight, but in the Pacific, genetics had the upper hand.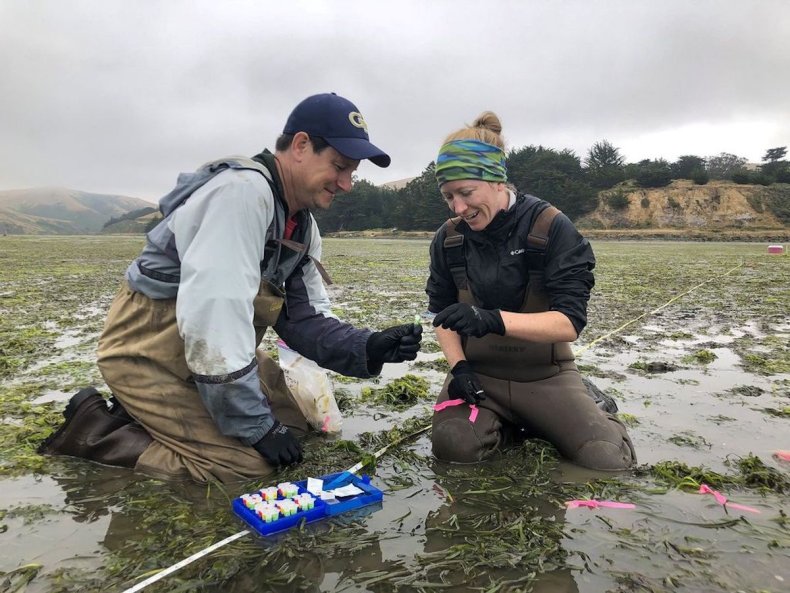 The same has been found in small insects that live on grass.
The results have left some scientists worried that the grass may not adapt to a rapidly warming environment.
Pollution from cities and factories can damage it, but the team says eelgrass is hardy and will be able to survive in most environments.
The authors say maintaining or improving genetic diversity may be the best way to give seagrass populations the tools they need to survive in an uncertain future.
The study's lead author, Emmett Duffy, of the Smithsonian Environmental Research Center in Maryland, said: "We already knew there was a big genetic separation between the oceans, but I don't think any d any of us ever dreamed it would be more important than Environmental Conditions.
"It was a big surprise for everyone.
"The ancient legacy of this Pleistocene migration and eelgrass bottleneck in the Atlantic had consequences for ecosystem structure 10,000 years later. Probably more than 10,000."
Study co-author Jeanine Olsen of the University of Groningen in the Netherlands added: "I don't think we're going to lose seagrass in the sense of extinction.
"It's not going to be like that. He's got a lot of tricks up his sleeve.
"Global warming – in and of itself – is probably not the main threat to eelgrass.
"I am hopeful because our results illustrate long-term resilience to repeated and major shifts in thermal tolerances and the wide range of eelgrass habitats over roughly half of the Northern Hemisphere.
"With the genomic resources now available for eelgrass, we are beginning to analyze gene functional changes and their regulation in real time. This is very exciting."
Produced in association with SWNS.
This story was provided to Newsweek by Zenger News.

gb7
Not all news on the site expresses the point of view of the site, but we transmit this news automatically and translate it through programmatic technology on the site and not from a human editor.