"I gave my son up for adoption, we both had a better life"
Bonnie's story
I never thought this could happen to me, but in 1961, at the age of 17, I was a single mother in a big city courtroom. For the first and only time in my life, I stood alone before the magistrate, raised my right arm, and swore never to interfere with the life of my three-day-old son.
Earlier in the day, my parents had picked me up from Crittenton Hospital and driven me to the courthouse to place my adorable baby boy up for adoption.
When he was born, hospital officials told me that I should not see him for fear of complicating things. I ignored them. I went down to the nursery and touched the window that separated me from my newborn child, Michael, while he slept. He was the only baby in the nursery at the time. Just the two of us. I can still see it now, as clearly as then.
Looking at him, I prayed that the Lord would be with him. I prayed that he would be taken to a loving family and have a happy childhood. Then I said goodbye. I haven't seen or heard from him for 42 years.
Then, one day in June, the phone rang. My husband Tom, who is Michael's father, answered it.
"Does November 28, 1961 mean anything to you? asked the person on the phone.
Tom jotted down the date on a note card, knowing exactly what it meant. I saw the note card he was holding over his shoulder and immediately recognized the date: Michael's birthday.
" Yes ! Yes, tell him yes! I screamed.
The person on the phone was a confidential legal intermediary. Michael was trying to contact me. I had waited for this call most of my life, bound by my vow never to intervene. I spent 42 years mourning the child I hadn't come to know or hold, hoping he was happy and safe. Then he found me, and I finally knew.
There are no easy choices when facing an unplanned pregnancy. Adoption is difficult. Abortion is difficult. We are never safe from the consequences of our actions. So we choose our hard and we hope for a better tomorrow.
I knew I would suffer no matter what decision I made, but I think I made the right one. Adoption gave us both a future. It gave us both hope.
When you abort a baby, it's a final decision and you can't go back. When I put Michael up for adoption, I had hope. I could imagine what he was doing, imagine him happy, imagine him growing up and falling in love. I knew I had done what I could to give my child a good family, to make things right.
It's scary to be young, alone and pregnant. It can be difficult to face the future in this situation. But I believe we can do a lot to restore hope and confidence to women considering abortion, such as improving access to basic healthcare and maternity care.
I believe we should give these young women the support and information they need, so that they can choose adoption, and hope, rather than the finality of abortion.
Mike's story
When I was 17 and going to college, my mother gave me a sealed envelope with medical information about my birth family. While immersing myself in it, I discovered that my biological mother was 17 when she had me. It was a chilling moment. I recognized that at his age, I was not in a position to raise a child. I suddenly understood the difficult situation my biological mother must have found herself in.
This feeling stayed with me for the rest of my life. Finally, one day, I decided to reach out to my birth mother through the adoption court. There were two things I wanted him to understand: I was alive and well and grateful for his brave decision. I was also ready to establish a relationship if she was interested.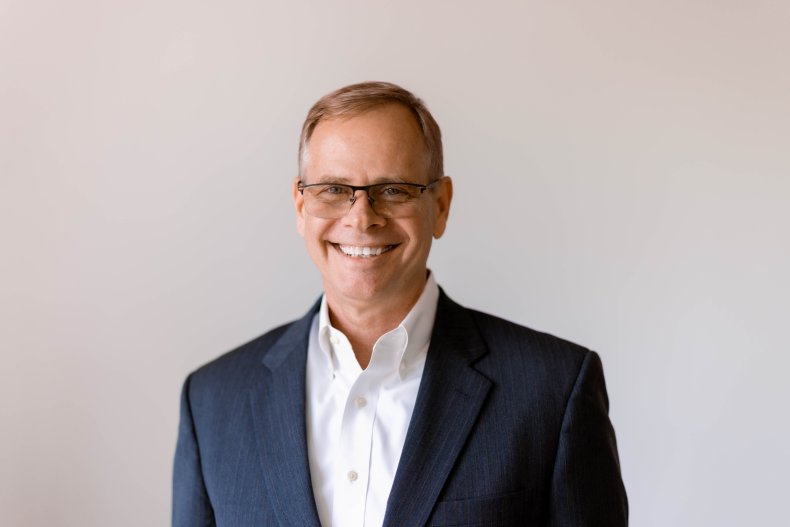 I didn't know what to expect after sending the note. Adoptions at that time were closed, so it was difficult to get information.
I didn't expect the court to find both of my biological parents. Meeting them for the first time was exciting. We first met by email. Every day was like Christmas as I saw photos of family members who looked like me. I told a friend, "I look in the mirror in 18 years!" seeing a photo of my biological father for the first time.
On top of that, I learned that I was the eldest of six siblings that I would meet later. It was overwhelming, in a good way.
I didn't get a vote on whether I lived or not. Of course, I'm glad my biological mother didn't choose an abortion. I was blessed with two loving adoptive parents and once again blessed to be reunited with my birth parents. I am grateful for the selfless and courageous decisions these two families have made, and I have made it my mission to help others do the same.
Mike Tobias is a father of six who works at Human Coalition. Bonnie Wood lives with her husband, Tom, and is now retired.
All opinions expressed in this article are those of the authors.

gb7
Not all news on the site expresses the point of view of the site, but we transmit this news automatically and translate it through programmatic technology on the site and not from a human editor.