"I am a sex coach – Here are 3 ways to improve your sex life"
I had a ten-year sexless marriage in my twenties. There, I said it. I married a man I loved very much. He was affectionate, funny and beautiful, but the thought of having sex with him made me shiver. Finally, I left.
What I missed, where gynecology and therapy fell short, was that I couldn't understand how my emotional relationship with my husband affected my physical relationship with him. I always wondered how a healthy, educated, self-aware young woman who loved her husband inexplicably lost her libido. It set me on the path to a lifetime of exploring the true nature of sexuality.
My in-depth exploration included reading and research in the fields of psychology, neuroscience, meditation, and mysticism. It was only ten years later that my personal mission became my professional vocation. When I opened my private practice as a sex coach, what surprised me the most was the almost universal disorientation inside the subject of sex. In conversation after conversation, I realized how little most of us know about our bodies, minds, and hearts when it comes to our intimate relationships.
Only now am I able to look back and see the micro and macro of my relationship with my husband, in bed and out of bed, and recognize that skillfully navigating our sexual relationship would have us spared a decade of suffering inside what was otherwise a loving and respectful partnership.
Over a dozen years later and having worked with thousands of clients, I am able to help others navigate the mysterious landscape of sex and intimacy. Whether it's a desire gap, low or no libido, or just plain boredom in the bedroom, I find myself saying what I wish I had heard all those years ago: "There is a way out. It doesn't have to be like this." Here are my three secrets to improving your sex life:
Stop making orgasm the goal of sex
Don't get me wrong, orgasms are great. If we all had more orgasms, I'm sure the world would be a better place, especially women, for whom the "orgasm gap" is real. However, when we confuse orgasms with the purpose of sex, we miss the opportunity to experience all kinds of pleasures along the way.
Something I ask my clients to do is remove the possibility of having an orgasm for a predetermined period of time, usually two to four weeks. Whether they're having sex as a couple or solo, I encourage them to keep having sex, but not having orgasms. In doing so, I invite them to explore their relationship to pleasure.
My client, Kate, had a history of struggling to achieve orgasm with a partner, a problem she did not experience when alone. She contacted me when she entered a new relationship and didn't want to fall into her familiar pattern of not being able to orgasm during sex and all compensatory behaviors including faking orgasms to spare the partner's ego. I asked him to invite his partner to a "pleasure laboratory" where they experimented with giving each other all kinds of pleasure while stopping short of orgasm. What they found was life changing, as Kate said. Not only did she find a new level of pleasure, but she said she was finally able to "get out of her head" during sex. Shortly after she and her partner ended their orgasm moratorium, she climaxed for the very first time with a partner.
I have observed that when we slow down and give our body a chance to gradually open up to the natural stages of arousal, we also give our mind the opportunity to process and be present with what is happening. moment to moment.
Master your instrument
When I was in high school, my girlfriends and I had a book called "Our Bodies Ourselves" published by the Boston Women's Health Book Collective. It was like an instruction manual for our evolving young bodies. It gave me a good start in understanding my body and how it works, but years later when my libido inexplicably disappeared and I was struggling in my sexless marriage, one thing that would have helped me would have been to to have an even greater in-depth knowledge, not only of my anatomy, but also of my physiology.
When it comes to sex, knowledge is power. There are many sources of scientific information at your fingertips on the physiology of sex.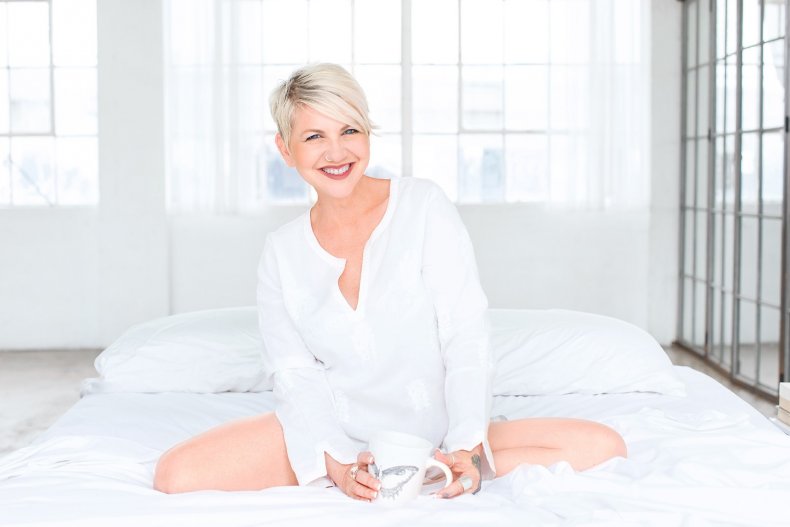 Beyond what you can learn about your cognitive sexual response, learning about your body through experience will directly contribute to your sexual pleasure. My client Grace is a good example of how this works. Grace was raised to believe that premarital sex is dangerous and immoral. Masturbation was also warned. When Grace became an adult, although she remained close to her family, she rejected many of her childhood values ​​and perspectives.
After college, she moved across the country, launched her career, met someone and got engaged. That's when she reached out to me because she felt intimidated to have sex with her partner, who was much more experienced. Her partner was a generous lover and regularly questioned her about her sexual preferences; what she likes and how to touch her. Grace had no answers to any of these questions. Although she didn't believe that self-pleasure was philosophically wrong, it wasn't something she did often and even when she did, she felt conflicted, guilty, or a little embarrassed.
I invited Grace to create a pleasure laboratory all to herself. By exploring her body – in its entirety, not just her genitals – she would be able to learn how her body reacted to various types of touch. Just like with Kate, I suggested that she see the experience of sensation as the goal of the laboratory and suppress orgasm as the destination. Each session should last at least 30 minutes before orgasm, which gives him plenty of time to fully feel his arousal phases.
Grace came back to me after two weeks of intentional personal pleasure with a whole new perspective. She reported that up to that point she hadn't even known what her body was capable of feeling. She said she felt like a whole new version of herself.
Grace then took her findings to her partner and invited her to join in the experiments. Not only was she able to answer her partner's questions, but together they found answers to even more questions they didn't know how to ask.
Our ability to powerfully connect with each other is magnified exponentially when we master our own instrument and mutually share this information with our lovers.
Start scheduling sex
Hollywood often makes us believe that sex has to be spontaneous to be good. That "ripping each other's clothes" sex is how it's always meant to look.
Many of us probably had spontaneous sex early in our relationships, before we lived together and responsibilities like split bills, kids, and household chores were part of the equation. we rarely feel the kind of insatiable, simultaneous desire for each other that we felt in the beginning.
My husband and I solve this problem by scheduling sex. It's not that we don't have spontaneous sex, it's that we intentionally create opportunities for spontaneity to happen. If you think about it, that's exactly what we did when we were dating: we set aside time for each other. We excitedly anticipated this moment, made plans, showered, dressed, put down our devices and focused on each other. We created the conditions in which desire and great sex could flourish.
Now, many years later, we continue to do the same thing by scheduling sex. It sends a signal to ourselves and to each other that we care enough to nurture a very tender and delightful aspect of our relationship.
No matter who you are or who you like to have sex with, I believe the key to having a great sex life is to first form a deeply intimate relationship with ourselves. We can only meet insofar as we can meet. Although it can be difficult to form an organically healthy relationship with this very tender part of ourselves, taking the time to become intimate with ourselves allows us to share and receive ourselves in a way that makes sex deeply more intimate.
Zoë Kors is a sex and intimacy coach and author of Radical Intimacy: Cultivate the Deeply Connected Relationships You Desire and Deserve. She offers her services through her own private practice as well as the Center for Relational Healing in Los Angeles.
All opinions expressed in this article are those of the author.

gb7
Not all news on the site expresses the point of view of the site, but we transmit this news automatically and translate it through programmatic technology on the site and not from a human editor.