How to Get a $400 Loan Right Now • Benzinga
Sometimes you need a loan because of an unforeseen event like a higher bill than originally expected or a family emergency. Getting a loan can be a lifesaver and help you meet your financial obligations. However, getting a loan with bad credit is difficult because lenders are reluctant to take the risk of you not repaying the loan. Borrowers with bad credit can obtain loans in other ways, although the amounts they can borrow are limited.
Some lenders have lower standards for borrowers, and others use alternative data when evaluating applications. These lenders tend to consider factors such as utility bills and other account information. It is important to keep in mind that lenders who cater to borrowers with poor credit scores tend to charge higher interest rates.
Who needs a $400 loan?
There is no shame in needing funds, and millions of Americans find themselves in such situations. For example, if your utility has been cut, the fridge is empty, or you need to cover an urgent health care expense, you may need to get a loan. Sometimes a small loan is all you need to cover your kids' back-to-school items.
Where can you get a $400 loan?
You can find several ways to get a loan, and the method you choose depends on your credit score as well as your relationship with financial institutions. Below, Benzinga provides a list of traditional ways to get a $400 loan.
Personal Loans: Don't count on a personal loan if you have bad credit. Some lenders offer personal loans to borrowers. These lenders can charge higher interest rates up to 35.99%, but a rate in this range is much lower than payday loans. You're also more likely to be able to make payments without hurting your long-term bottom line.
The interest rate on personal loans tends to be fixed, which means you know exactly how much you'll pay over time. A constant rate allows you to plan effectively and ensure that the additional loan does not negatively impact your credit score.
Credit Union: Only 36.2% of Americans are members of a credit union, which means that only 3 out of 10 people can borrow from a credit union. If you are a member of a credit union, you are considered a member-owner. A credit union tends to be more flexible with its owners, especially if you've been a member for a while. You may be able to get a $400 loan from your credit union.
Payday loan: Payday lenders are legal in 37 states, and in these states, these lenders have many physical locations. If you're looking for a small loan and don't have a good credit rating, you can borrow from a payday lender, although at a very high interest rate. This is a fairly simple process, but it can add an extra financial burden to your finances, as interest rates are among the highest in the country.
Bank: You may be able to get a small loan from your local bank as they have all your financial information on past payments as well as information on past overdrafts. In addition, banks have vital information about your income, whether income or dividends. This knowledge allows a bank to grant you a loan proportional to your total income.
How to get a $400 loan approved
To obtain a loan of $400, it is useful to have a good credit score. Your credit score is calculated based on how and when you meet your financial commitments. If you haven't missed any payments, you can get a loan at a lower interest rate. As such, it is important to pay your bills on time and ensure that you are not overdrawn on your account to qualify for low interest loans at market rates. It's important to find a lender that meets your needs without charging you too high interest rates.
In order to apply for a $400 loan, you must have personal identification such as a driver's license, social security card, or passport. The lender will likely ask for information about your employer and proof of residency, including a utility bill or rental agreement.
Credit score: Most lenders in the United States, including online lenders that consider alternative credit data, perform a credit check to assess your ability to repay your loan. Most of the best and most affordable personal loans require you to have a fair credit rating, while a good or excellent rating increases your chances of getting your loan approved.
In case you find errors in your credit score, you can contact some of the major credit rating agencies such as Equifax (NYSE: EFX), Trans Union (NYSE: TRU) and Experian (OTCMKTS: EXPGY) to correct your score. If your credit score is low for other reasons, you may still have a chance of getting a loan. However, the interest charged on these loans can be high, so you may want to take a few steps to improve your credit rating before applying for a loan from a lender. Some financial platforms, such as SilverLion (NYSE: ML), can lend you money while ensuring your credit rating improves over time.

Best for
Pricing and Features
About MoneyLion
MoneyLion is a financial platform that offers a range of services such as loans, financial advice and investment services. The company targets the 70% of Americans who have less than $2,000 in savings. MoneyLion provides tailored advice to its users based on their spending information, and its app ensures you can borrow, save, invest, and earn interest on your deposits.
It offers a range of credit and loan services that allow you to see exactly what you're spending your money on and ensure you know your repayment schedules.
Plus, it leverages technology to ensure you make spending and lending decisions that improve your overall credit score.
Instead of taking an expensive payday loan, MoneyLion is a cheaper alternative with long-term benefits for your credit score.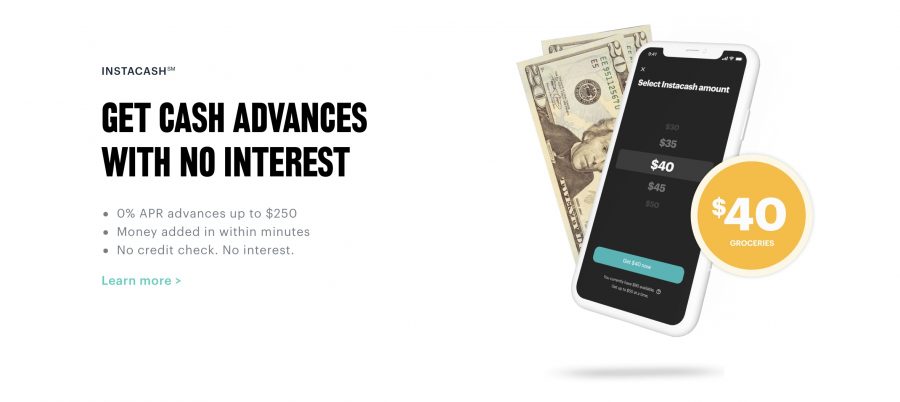 Keep security in mind when taking out a loan
If you need a loan, it is better to use reliable, innovative and transparent services that improve your score over the long term. Check out Benzinga for more information on how to improve your credit score and get your finances back on track.
Frequently Asked Questions
Where can I borrow money ASAP?
1
Where can I borrow money ASAP?
asked
Henry KOUAM
1
The answer depends on the amount and nature of the loan. Getting a payday loan can be easy, but it's expensive and risky. However, you can use MoneyLion to get a loan, monitor your spending, and track your payments. This financial platform helps you improve your credit score over time, which will reduce the interest you pay on your future loans.
Answer link
replied
Benzinga
Can you get a $400 loan from a bank?
1
Can you get a $400 loan from a bank?
asked
Henry KOUAM
1
Traditionally, banks lend to individuals who want to make large purchases such as houses or cars. However, you can get a $400 loan from the bank if you have a good credit score and pay your financial obligations on time.
Answer link
replied
Benzinga

cnbctv18-forexlive-benzinga
Not all news on the site expresses the point of view of the site, but we transmit this news automatically and translate it through programmatic technology on the site and not from a human editor.