Travel
Highlights from a Disney South Africa Adventure Trip
South Africa had been on our travel wish list for a long time, but finally, this year, that trip we had always dreamed of came true. And the vacation of a lifetime.
Adventures by Disney's fully guided itineraries are carefully selected to immerse travelers in the people, places and cultures of the area they are visiting. With 37 adventures across six continents, travelers have plenty of choices for discovering destinations around the world.
Here are some highlights of our unforgettable trip to the Black Continent.
Arrival in Cape Town
My husband and I and our group of intrepid travelers began our epic 10-day Southern Africa trip in Cape Town, on the southwest coast of Africa. This dynamic and culturally rich city is known for its stunning natural beauty, fascinating history and diverse population.
The Table Bay Hotel, located on the picturesque Victoria and Albert waterfront, was our home for three nights as we ventured out to see some of Cape Town's best sights.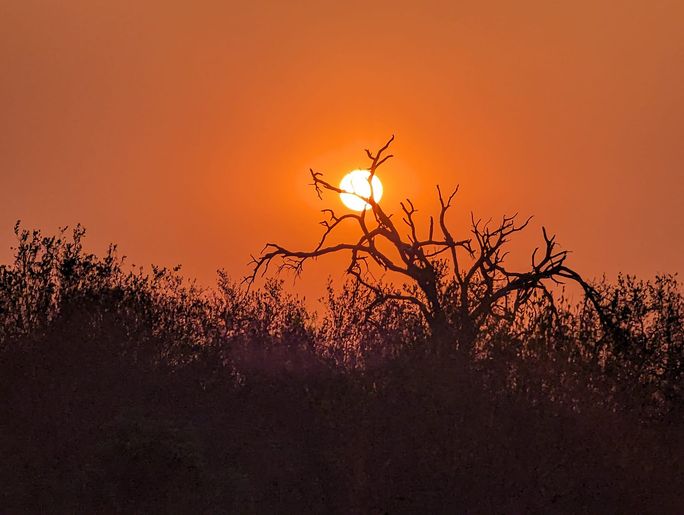 Because Table Mountain was shrouded in fog and we couldn't take the cable car to the top as planned. Our creative guides pivoted and headed to the Kirstenbosch National Botanical Garden, one of the seven most magnificent and diverse botanical gardens in the world.
Our tour of District Six was poignant as it chronicled the injustice and racial intemperance of South Africa's apartheid period. Lunch at a local restaurant offering traditional dishes was followed by an astonishing direct interpretation by a South African who personally experienced the massive discrimination of apartheid.
Nelson Mandela is by far Cape Town and South Africa's favorite son. Although he passed away in 2013, the legacy he left to his beloved nation will live on forever.
The evening was marked by a very special event with interactive drumming and entertainment from African dancers and music. Our tour group participated in the celebration of African culture while dining on a traditional multi-course African dinner.
Young explorers were entertained at a separate table with kid-friendly food and activities.
Cape of Good Hope and Penguin Parade
Not only is the Cape of Good Hope the southernmost point of the African continent, but it is also an incredibly picturesque promontory characterized by steep, rugged cliffs that rise dramatically from the waters of the Atlantic Ocean. The historic Cape offers stunning views of the surrounding coastline and offers some real photo opportunities.
As we headed by private coach to our next stop nearby, Cape Point, all the guests were excited to see the South African penguins.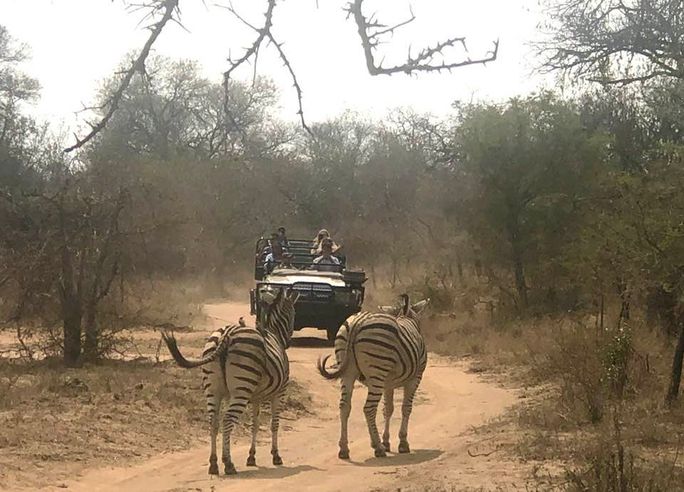 On the way, we were unexpectedly treated to a wildlife spectacle on both sides of the highway in the presence of a pack of baboons – too numerous to count. This became one of the highlights of the day, along with seeing ostriches and elk in the wild.
We've seen our share of penguins, even at the zoo, but nothing is more fascinating than seeing hundreds of these charming African penguins waddling like wind-up toys across a Boulders Beach cove and onto the rocks. A great way to end the day.
Eagle encounters in the countryside
When you put two of South Africa's treasures together, you get an incredible experience!
Spier Wine Farm is not only one of South Africa's oldest wineries, but it is also home to a rehabilitation and conservation center where guests can rub shoulders with eagles, hawks, owls and vultures during wine tastings. Eagle Encounters. It was a pleasure not only for young explorers but also for adults, followed by wine tasting and lunch in the vineyards.
Knysna's Garden Route – Birds, monkeys and vineyards of South Africa
After a short flight from Cape Town to George, we arrived ready for our drive and further adventures in Knysna (pronounced Nysna).
Our home away from home in this area couldn't have been more ideal. Pezula Nature Retreat is located on the Garden Route and offers rooms and suites blending seamlessly into the incredibly picturesque natural wonders.
Even though we knew we were heading to a bird sanctuary, I don't think any of us could have imagined how incredible the experience would be.
The private tour took place through the lush tropical gardens of Birds of Eden, the world's largest indoor aviary and bird sanctuary, located near Plettenberg Bay in the Western Cape. It was a photographer's dream, with multi-level walkways showcasing over 3,500 birds and over 200 species.
After a delicious Mediterranean lunch at Bramon Wine Estate overlooking the vineyards, it was time to witness the fun antics of lemurs, gibbons, capuchins and more at Monkeyland, the world's first primate sanctuary, home to 18 primate species free in a high canopy. forest. Adults and children were delighted, and the daring primates were more than willing to perform hilariously on their own turf.
Featherbed Nature Reserve and Jukani Wildlife Reserve
Crossing the Knysna lagoon, we docked at the spectacular Featherbed nature reserve with its immense sandstone cliffs: the Knysna Heads. The rugged 4WD off-road Unimogs were our group's bumpy transportation to the summit.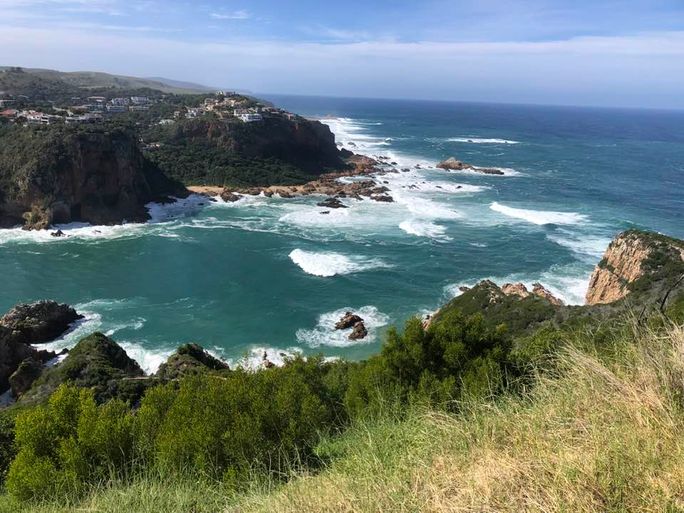 Perhaps the biggest surprise of our trip was the spectacular views. These panoramic, almost indescribable views were nothing like what we thought South Africa would look like. Here we got our first glimpse of the Indian Ocean, and the mix of azure and tourmaline waters with white foamy waves crashing against the rocks was breathtaking.
An open-air buffet lunch fit for royalty was followed by another fascinating wildlife adventure: a guided walking safari in the sprawling Jukani Wildlife Sanctuary, featuring lions, tigers, leopards, jaguars and more. Moreover. Jukani is the permanent home of these magnificent rescued felines who now roam a vast natural habitat built especially for their needs.
Safari in the Kingdom of the Lion King!
Yes, we had to get up at the crack of dawn, but it was definitely worth it as we boarded a chartered private jet to our final and most anticipated destination – Hoedspruit.
The safari experience began immediately after exiting the small airport, as each Adventures by Disney group was assigned a ranger, tracker and 4X4 land cruiser who would be our crew for four days at the luxurious Kapama River Lodge, in a private reserve near the Kruger National Park. Park.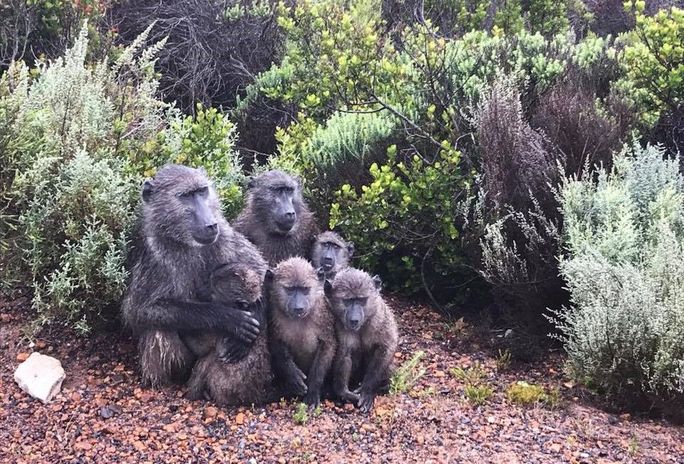 No sooner had we entered the long, windy dirt road leading to the lodge than we saw them. Giraffes, zebras, antelopes, impalas and southern hornbills (think Disney's Zazu), and we weren't even on our first official safari yet.
Each day began and ended with a safari. Mornings started at 6:45am and at 4:30pm we began our epic three hour sunset and evening adventure.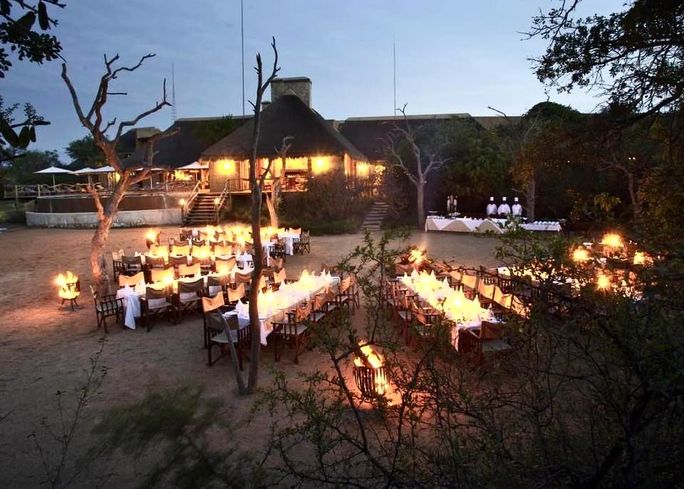 An outdoor safari Bush Braai dinner was a magical experience with twinkling lights, lanterns and a bonfire as the ambiance for a sumptuous and exotic barbecue. Known in Afrikaans as 'braai', it featured some of the best South African dishes and our favorite dessert, Malva pudding, a sweet and creamy milk tart.
In search of the big "5"
In Africa, the five big game animals are the lion, leopard, rhino, African elephant and Cape buffalo. And of course, it's a right of passage to say you saw all five during your time in the bush.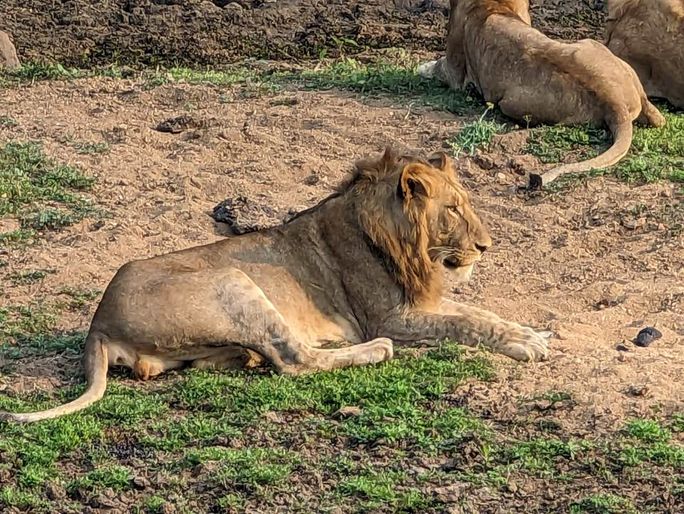 With over 40 other species of mammals and over 350 types of birds, we've spotted a multitude of wildlife on every safari. And each safari was different and exhilarating. We spotted elephants, white rhinos, hippos, lion prides, cape buffalo, badgers, zebras, warthogs, duikers, porcupines, impala, hyenas, greater kudu, nyalas and much more.
Although one group managed to spot the elusive leopard, we never saw one. But again, this failure is a major reason to return.
Disney Adventures Final Thoughts
Although this is our first Adventures by Disney trip, it won't be our last. Our guides were absolutely amazing, born and raised in South Africa. The route was well thought out and planned, and filled with many unexpected surprises along the way.
I had an incredible pleasure meeting Christo Brand, who spent 18 years as Nelson Mandela's prison guard and became his dear friend. The book Brand wrote about the experience was personally signed and presented to each Adventures by Disney guest.
Selected Kapama rangers and safari trackers provided Disney adventurers with an out-of-this-world bush experience.
Plus, these trips offer the perfect balance for families, with activities aimed at adults and children meeting everyone's needs. And even though the itineraries are packed, guests truly get the full Adventures by Disney experience.
Topics in this article to explore


cnbc Travel to
Follow Us