Some 69% of Americans own at least one pet, according to YouGov America. Most pet-owning households have a dog or a cat, or both, and 88% of the 1,275 respondents consider their pet a member of the family.
If you are one of them, you will know how your pet expresses affection. They jump on you, wag their tail, lick your face and follow you around the house. But how do you show your pet that you love them back?
You might be convinced that your pet understands you when you talk, especially if the subject is a treat, but there are plenty of non-verbal ways to show devotion and affection.
Give them quality time and lots of attention
Pets, like people, just want to spend time with their loved ones, so the best way to show you care is to spend quality time together, according to Dr. Carly Fox, senior veterinarian at Schwarzman Animal Medical Center in New York.
You can take your pet for a walk, teach him a new trick or play his favorite game, or just take the time to snuggle up on the couch.
You can even include your pet in your training routine. "Overweight pets generally have a shorter lifespan than fit pets, so if your dog is capable, take him for a jog or a hike, or do yoga with your cat. ", said Fox. Newsweek.
Dr. Christian Broadhurst, of the nonprofit Clay Humane Veterinary Clinic in Orange Park, Florida, said Newsweek that, more than anything else, pets want your attention and companionship. "That's the only determining factor for dogs," he said, adding that cats also like attention, but only when they ask for it.
Should you hug and kiss them?
It depends on the animal, Broadhurst said. While some dogs may like this kind of affection, cats probably won't. "Some dogs like hugs and kisses, some don't. Don't hug or kiss them if you don't know your pet well.
"Cats don't really like hugs and kisses. They're inherently solitary creatures – they want contact, but on their own terms."
Take good care of your health
Take care of the health of your pets as you would any other member of your family.
Minimize the risks to their safety, provide them with routine veterinary care and schedule their annual visits. It is easier and cheaper to prevent disease than to cure it, and early detection of common cat conditions such as chronic kidney disease, hyperthyroidism and diabetes can save lives.
Don't forget to keep track of vaccinations too. Check with your veterinarian if your pet might need an injection and perform blood work as recommended.
Provide high quality food, designed for their species
High quality commercial pet food will keep your pets happy and healthy. "A lot of love and science went into making sure the diet was formulated correctly for your best friend," Fox said.
Although cooking a special home-cooked meal for family members is generally seen as an act of love, it's best to feed your pet food made for its species. You should avoid cooking your pet's meals except in "very specialized circumstances under the direction of a veterinary nutritionist," she added.
Do pets understand the meaning of a gift?
It depends on the donation, according to Broadhurst. "They understand the meaning of food. Your dog will love you forever if you give him a milk bone, but he won't mind a designer collar."
Pets would much rather get attention from their humans than gifts. If you want to spoil them, a food gift is probably best so they can really appreciate it, although you should be wary of giving them too many unhealthy snacks.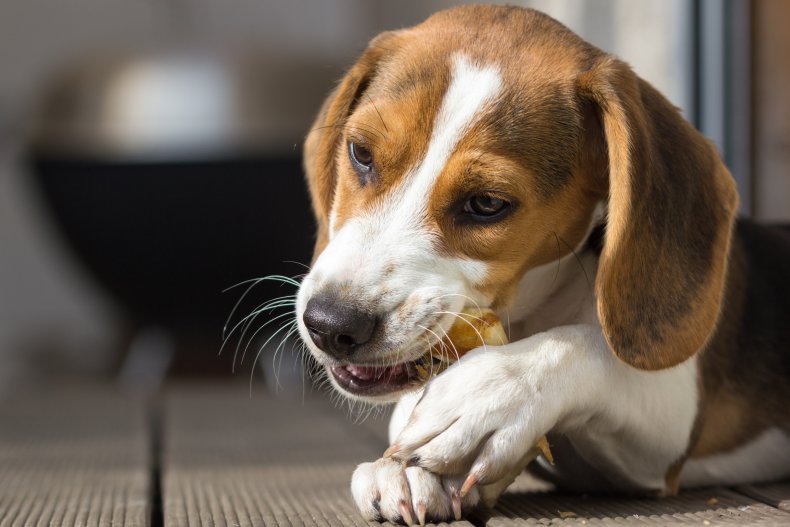 Don't overfeed them
Almost every dog ​​and cat owner knows this scenario: your pet begs for a snack, follows you around, looks at you with sad eyes, whines like it hasn't eaten in days…and you give in. .
But as Fox points out, "food doesn't equal love when it comes to our pets." His advice is to "avoid constantly giving them treats [and] high-fat foods and keeping "people food" to a minimum – less than 10% of the diet. »
She also points to research that has shown that overweight dogs live an average of two and a half years less than non-overweight dogs, so be careful and stick to the food producer's recommended serving sizes.
Minimize the risk of accidents
Your pet may be agile and an enthusiastic hunter of sticks or balls, but animals can be quite clumsy, especially as they get older. It is your responsibility to protect them from harm.
Whether your dog is a Great Dane or a small terrier, you should avoid leashing him outside unless you are in a designated area, such as a dog park. Fox said: "In my experience as an emergency physician, this can lead to very serious accidents and even death. Not to mention it's illegal in many places. So if you love your pet, keep it safe with proper restraint."
If you have a cat, watch out for open windows. As the weather warms, veterinarians are recording an increase in tall height syndrome, where animals fall from open windows or patios.
You should also not leave your cat outside unattended. "If you think your cat would like the fresh air, you can accommodate it by putting her in an enclosed stroller and walking around or building an enclosed 'catio'," Fox added.
Do cats see love the same way dogs do?
Cats value quality time with their humans just as much as dogs, according to Fox. However, cats also like spending time alone, so you should respect their choice to keep their stress levels low.
Because cats are more independent than dogs, owners might be more likely to overlook or delay routine care, but remember that cats need love just as much.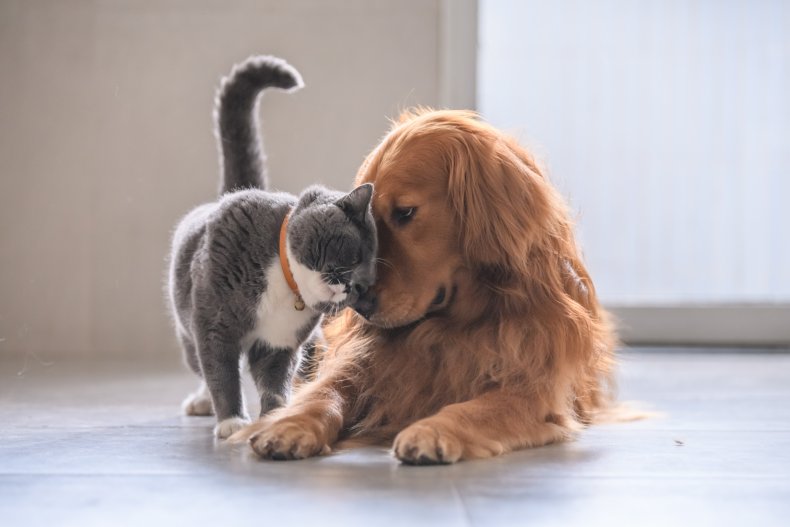 gb7
Not all news on the site expresses the point of view of the site, but we transmit this news automatically and translate it through programmatic technology on the site and not from a human editor.